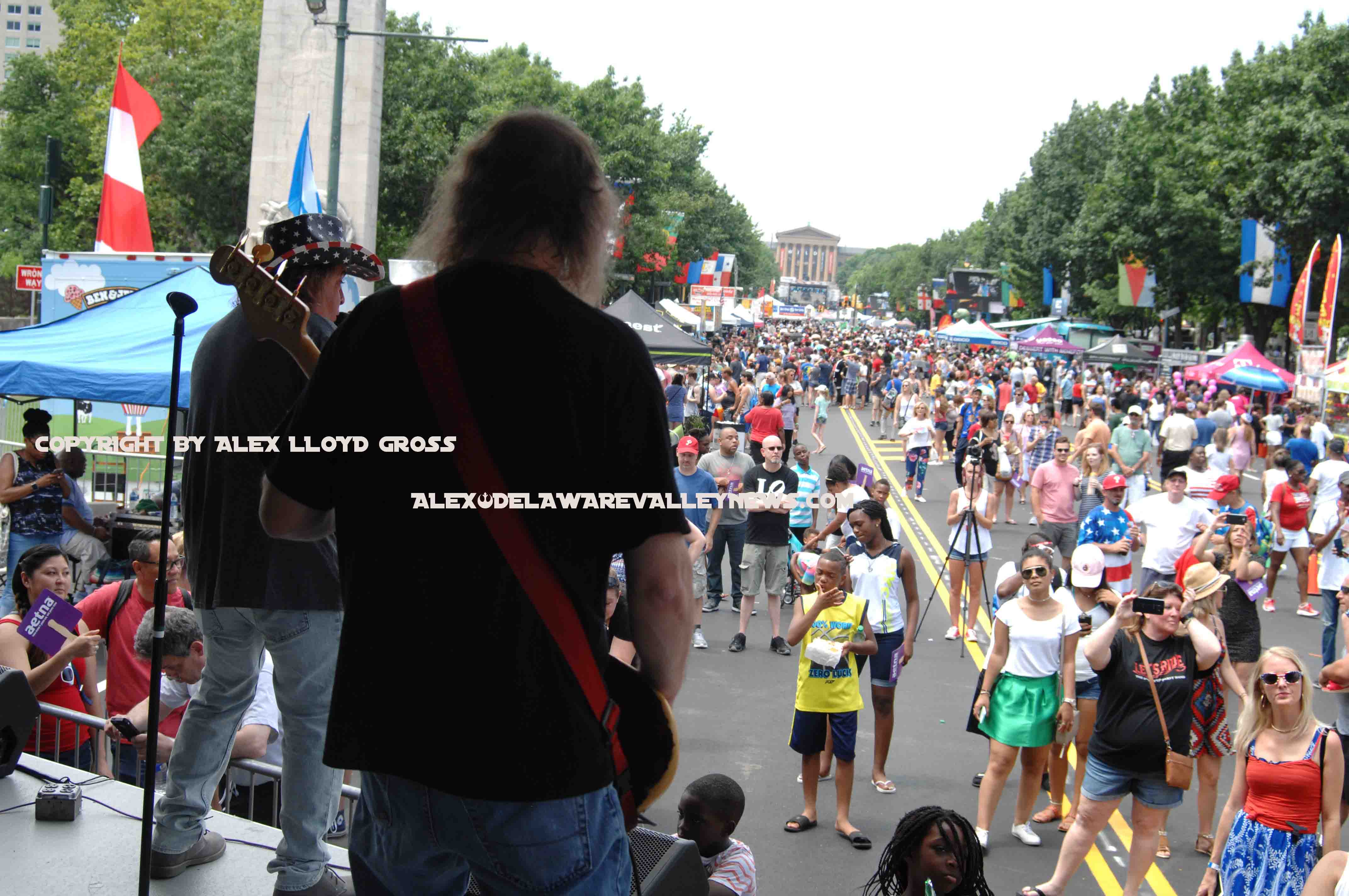 Thousands attend Wawa Welcome America events
---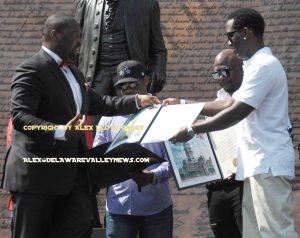 By Alex Lloyd Gross
Today, July 4 is the big day for the Welcome America celebration. thousands got to attend free events , like the concert with Mary J. Blige and watch Philly's own Boyz to Men get an award from the city earlier today. There was a parade and multiple events all over the area. Some connected to Welcome America and some are not. As is the norm nowadays, corporate sponsorship is the way to go and WAWA has lent their name to the event for some time now.
Watching the R&B hit makers get an award was classic. The three members of Boyz to men got up and read selections from the Declaration of Independence. After the ceremonies had concluded, people were stuck between staying at Independence Hall for tours and programs  or making their way to the Ben Franklin Parkway, to see what was happening there. The events started on the Parkway started at noon.  Vendors were on hand to give away promotional items. Some of those were just walk ups other vendors required you to spin a wheel. Prizes included concert tickets or phone chargers.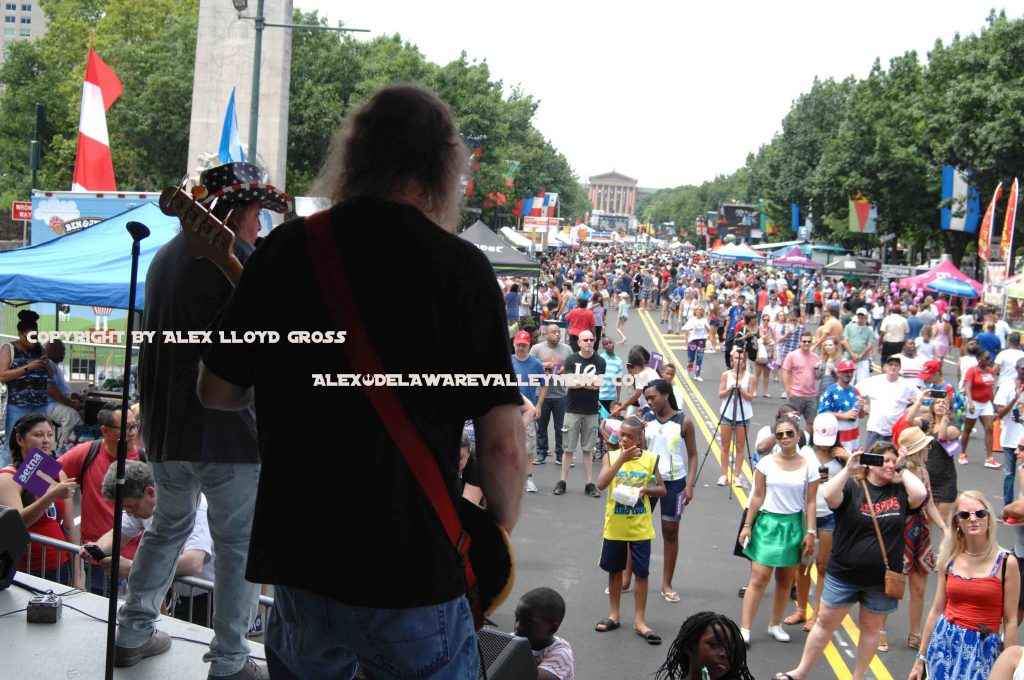 The only downside to this event was the raping of consumers by food vendors, who must have colluded on their prices. A bottle of water was $4.00. On a day where the heat index is over 100 degrees, that is an outrage. These vendors paid $4.00 per case and they are just greedy trying to make as much money as they can.  Mayor Kenney should set a moratorium of $2.00  for water which is more than fair. It allows the vendors to make a profit and does not hurt low income attendees.
Those on the parkway got to see different bands like "Let's Ride, a country cover band. They play clubs in and around the Philly region. Then were was a dance troupe and a classic funk rock band.