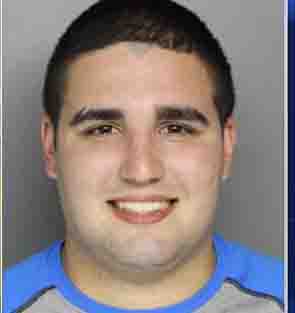 Investigation very close to charging Cosmo DiNardo with murder
---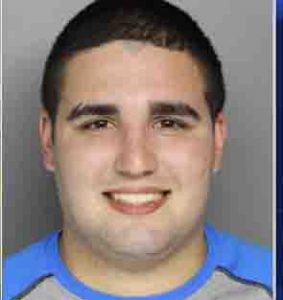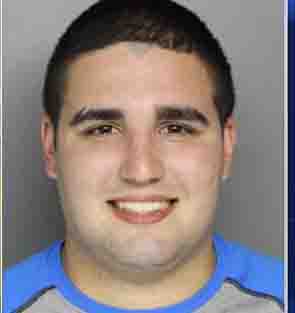 By Alex Lloyd Gross
With the discovery late last night, of the body of Dean Finocchiaro,19,  dug in a 12 feet trench like grave, Bucks County District Attorney called  it a homicide.  The person who police are looking at is Cosmo DiNardo, from Bensalem.  As  the calendar days tick by, more and more evidence is being uncovered that seems to point to him. First, there was a gun charge that was refiled. DiNardo is mentally unstable and was being treated  in a mental hospital. That precludes him from being able to own, or possess any type of firearm.
As his parents bailed him out , Cosmo kept a low profile, living elsewhere. Meanwhile investigators worked around the clock and found that he tried to sell the car of Thomas Meo, who was also reported as missing.  Meo was reported missing  on July 7 2017. DiNardo tried to sell his car for $500.00 cash on that date. Meo was a diabetic had kept much needed medicine in his vehicle.   Since Cosmo had the title to the vehicle  and the keys hanging on a wall of the garage on this family farm  on Aquatong Rd. ,the investigation centered around him.  The title was not endorsed for transfer. Fearing that he was a flight risk he was quickly arrested again in connection with the vehicle theft and is being held on $5,000,000 cash bail.  If his parents have that kind of money,  and bailed him out, prosecutors would quickly  arrest him  on additional charges.
Cosmo suffered a brain injury from an ATV accident about a year ago. Since then, he has been obsessed with killing and fancied himself as an arms dealer /wannabe gangster.  So why is he not being charged with murder?  The DA does not want to rush this case and give the defense any wiggle room.  With him in jail on a stolen car, "We've bought ourselves a little bit of time", Bucks County District Attorney Matthew Weintraub  said. The last thing you want to do is rush a murder case.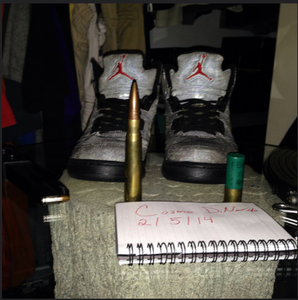 Cosmo was interested in things that a lot of young men are interested in. Cars,  and sneakers. He belonged to an online group that posted photos of sneakers.  On an account set up on Flickr, under the name Cosmo Dinardo, was a photo of sneakers with bullets in the foreground.
The trench that authorities have found was freshly dug and multiple human remains have been found in it, but Deans was the only on identified so far,  It is quite possible that the bodies were cut up or otherwise dismembered, The investigation is time consuming and gruesome.  The charges, once filed can financially wipe out Cosmo DiNardo's family nest egg.  It's quite possible that the families of the missing men can file a civil suit when this is all said and done,  as the families of the boys can claim in court that DiNardo's parents knew about a mental illness yet did nothing. By posting bail, they could allege they were indifferent to his violent tendencies.
It's almost guaranteed that when DiNardo is charged in the deaths of the boys,  his team of lawyers will try to argue a mental health defense.