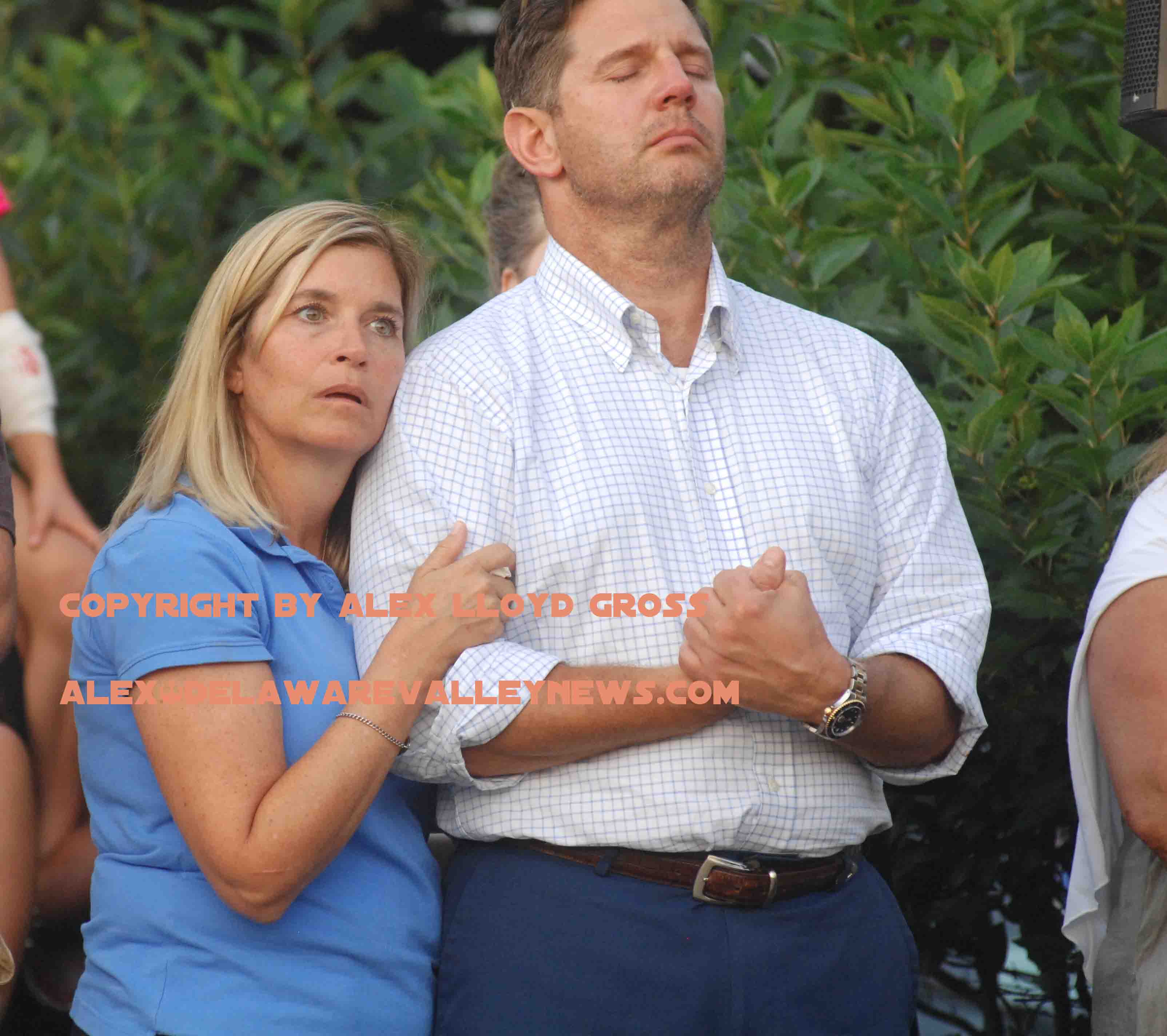 Thousands attend memorial service for DiNardo's victims
---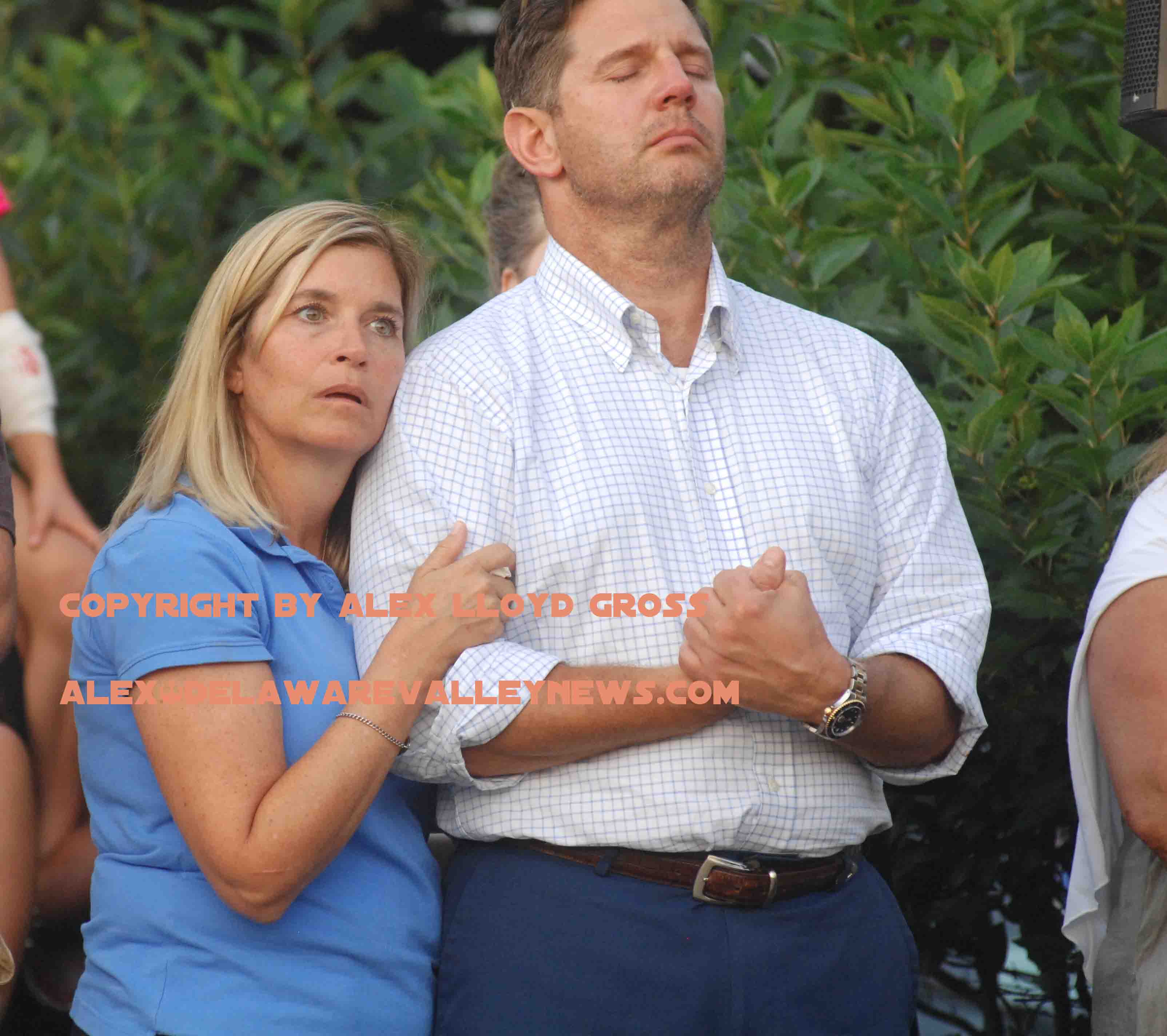 By Alex Lloyd Gross
As the region tries to make sense from a senseless crime, a vigil or remembrance ceremony was held in honor of the four young men that were killed  by Cosmo DiNardo and Sean Kratz.  The irony is that while four people died, there are many more victims. Family members, friends, co workers and members of the community  who were shocked and outraged that this can happen. That's who this memorial was for.  It was packed.  It was called "A Night of Healing".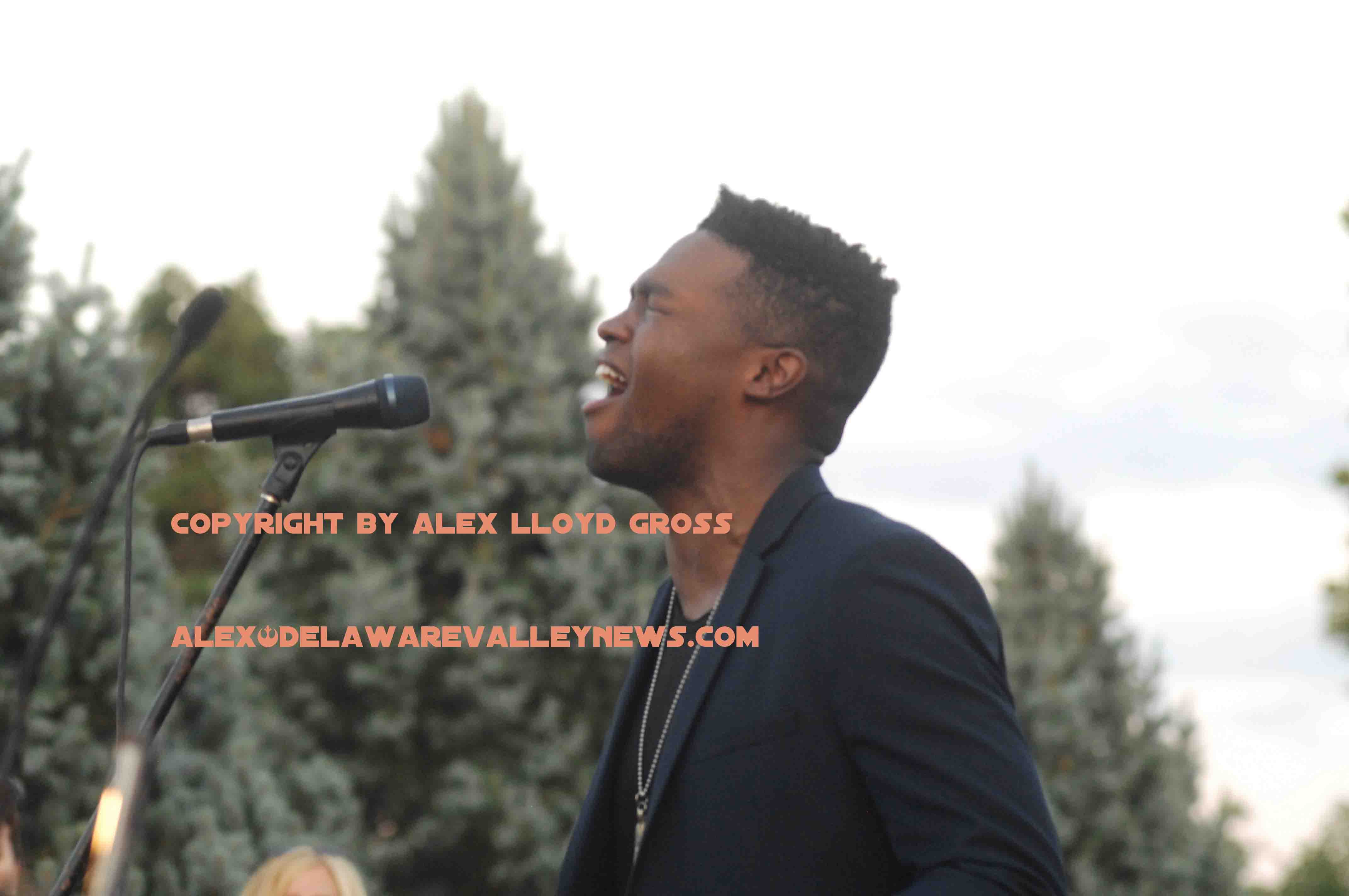 Located in Lower Makefield Township, the Garden of Reflection was erected  for those Bucks County residents who died during 9/11/01. Today, July 16, 2017,  that site became filled with people looking for answers.  Some like John Kuneck and Tim Turner had on t shirts memorializing their friend Dean Finocchiaro who loved bikes, to 17 year old Sarah Orr and her friend Jordyn Helsman who have seen Jimmy Patrick and lived in his neighborhood. They were not close friends with him but wanted to come out to show their support.
The event was going to start at 7:30PM. As family members arrived under police escort, it was clear this might take a few extra minutes.  The family members from each of the boys families were getting to know each other.  It was a short service. Less than one hour. Candles were passed around but there were more people than candles. That was a good thing.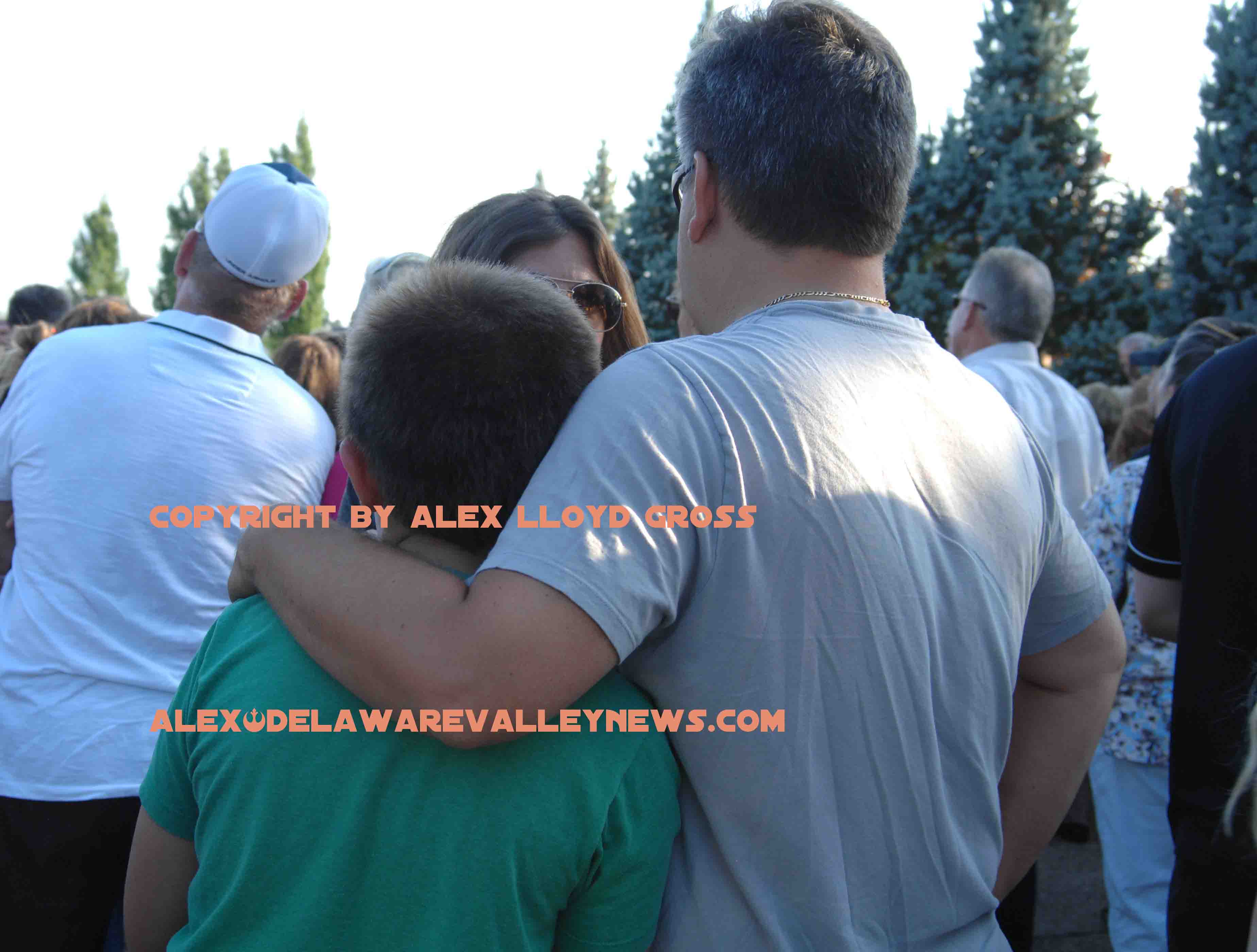 Father Jason Buck spoke about  healing and Reverend Leah Miller had those in attendance recite a prayer.  Hallelujah was preformed by Matthew Schuler. People may remember him from the Voice television show. He is a Bucks  County native. He was "shocked"  at what happened and wanted to come to this event to lend his support.  While family members and close friends of the victims will grieve the most, , there are other victims from this crime.
The cops that had to dig through untold muck and filth to find and identify the remains. Those images are seared into their heads. It's not a television screen that you can turn off. They are victims.  Friends that wanted to hang out with the boys and experience their hobbies and interests with them and cannot do this are victims. Any one else that might have seen these boys around are also victims , as is the entire community and anyone else that was shocked at what happened.
If there was any silver lining to come out of this horrible tragedy, it's that  members from each of the different families met and some have forged friendships and will  share a bond that will last a lifetime.