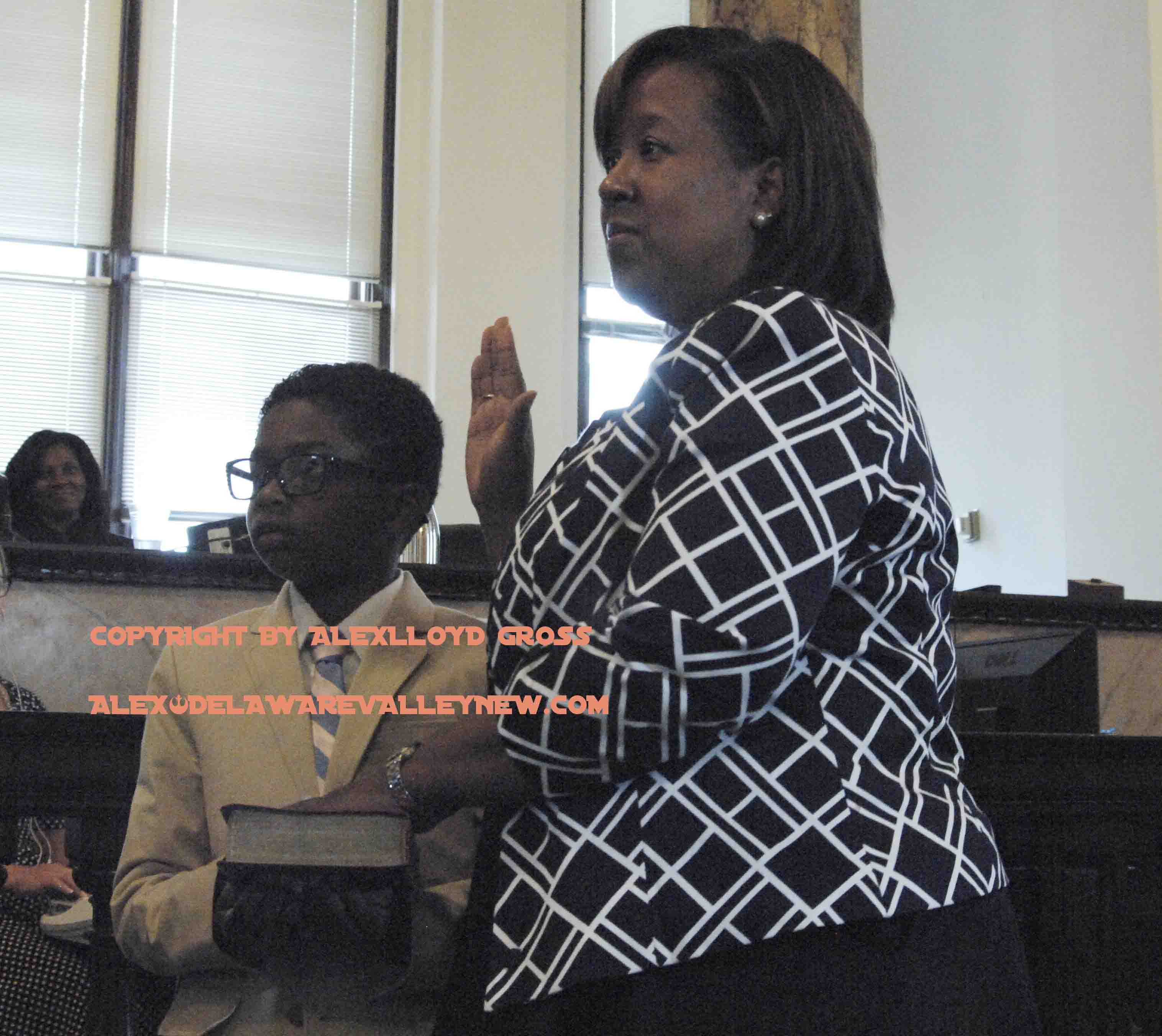 New Philadelphia District Attorney sworn in today
---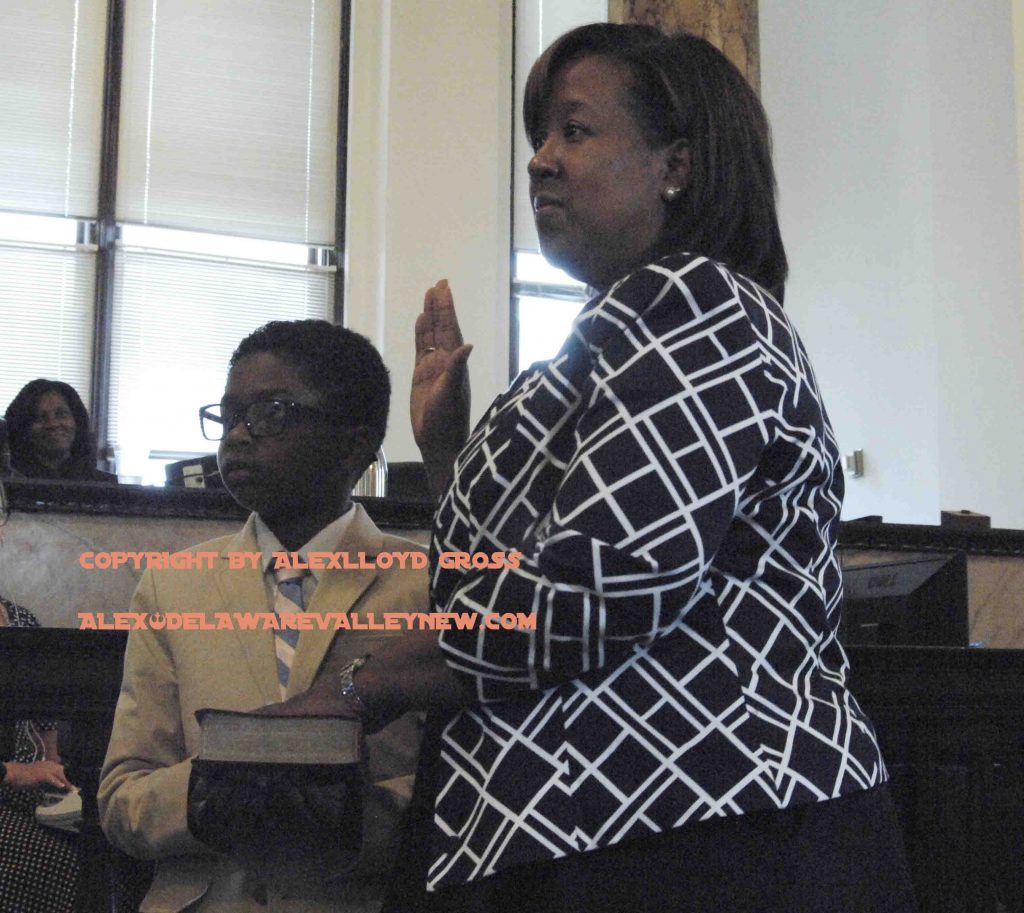 By Alex Lloyd Gross
Today, July 24 ,2017, Kelley B. Hodge was sworn in at the 25th District Attorney for the city of Philadelphia.  There was a ceremony inside courtroom 253, as friends and family of Hodge gathered to watch the occasion. There were three speakers. Attorney Christine Wechler Rayer. who called Hodge a friend and said "I could not be more proud of you".  The other two speakers were Judge Timika kane and Judge  Lydia Kirkland, who had equal praise for Hodge.
Her term will be a short one. She is replacing Seth Williams, who was jailed for corruption. The November race is between Larry Krasner, a liberal that sued the city at least 75 times  on behalf  of clients who claim to be injured by the police and Beth Grossman, a conservative, who  has stood for law and order.
Before her appointment, District Attorney Hodge was Of Counsel to Elliott Greenleaf where she developed a practice focusing on criminal, education, risk assessment, compliance, and civil rights law. Prior to joining Greenleaf, she was the Title IX Coordinator at the University of Virginia and responsible for the implementation of a new sex and gender based harassment policy in the University's eleven schools.
"I would also like to thank the office's leadership team who not only kept improving the Philadelphia District Attorney's Office's policies and programs, but made sure the entire organization remained focused on justice and serving the people of Philadelphia," said Hodge.
Hodge began practicing law in the Commonwealth of Virginia as a criminal defense attorney for the Richmond Public Defender's Office in 1997. In 2004, she began practicing law in the Philadelphia District Attorney's Office. For eight years, Ms. Hodge prosecuted thousands of cases ranging from Misdemeanor Theft to Attempted Murder in the First Judicial District. She trained and managed new and seasoned Assistant District Attorneys and assisted in the creation and implementation of various diversionary programs.