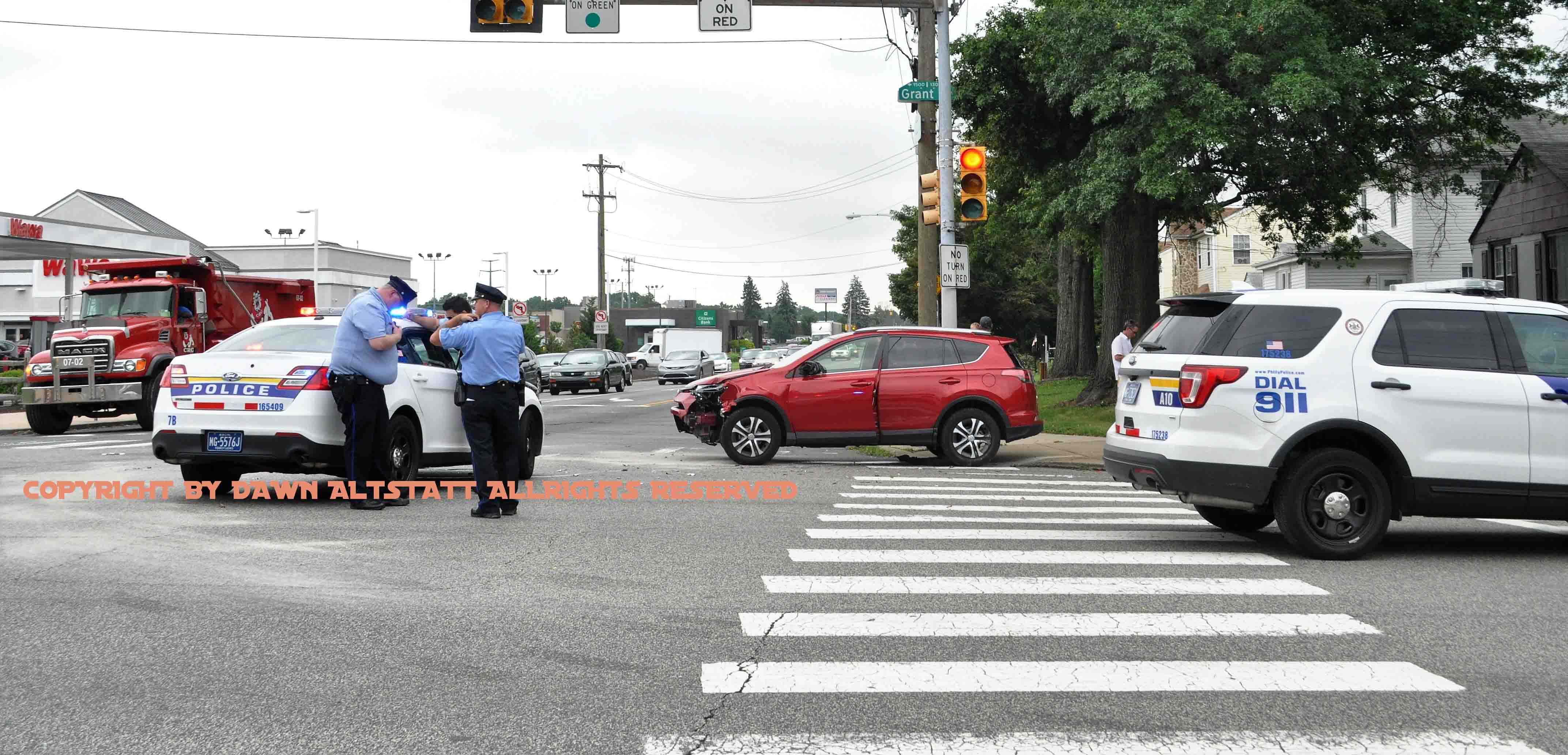 Car strikes senior citizen in Rhawnshurst
---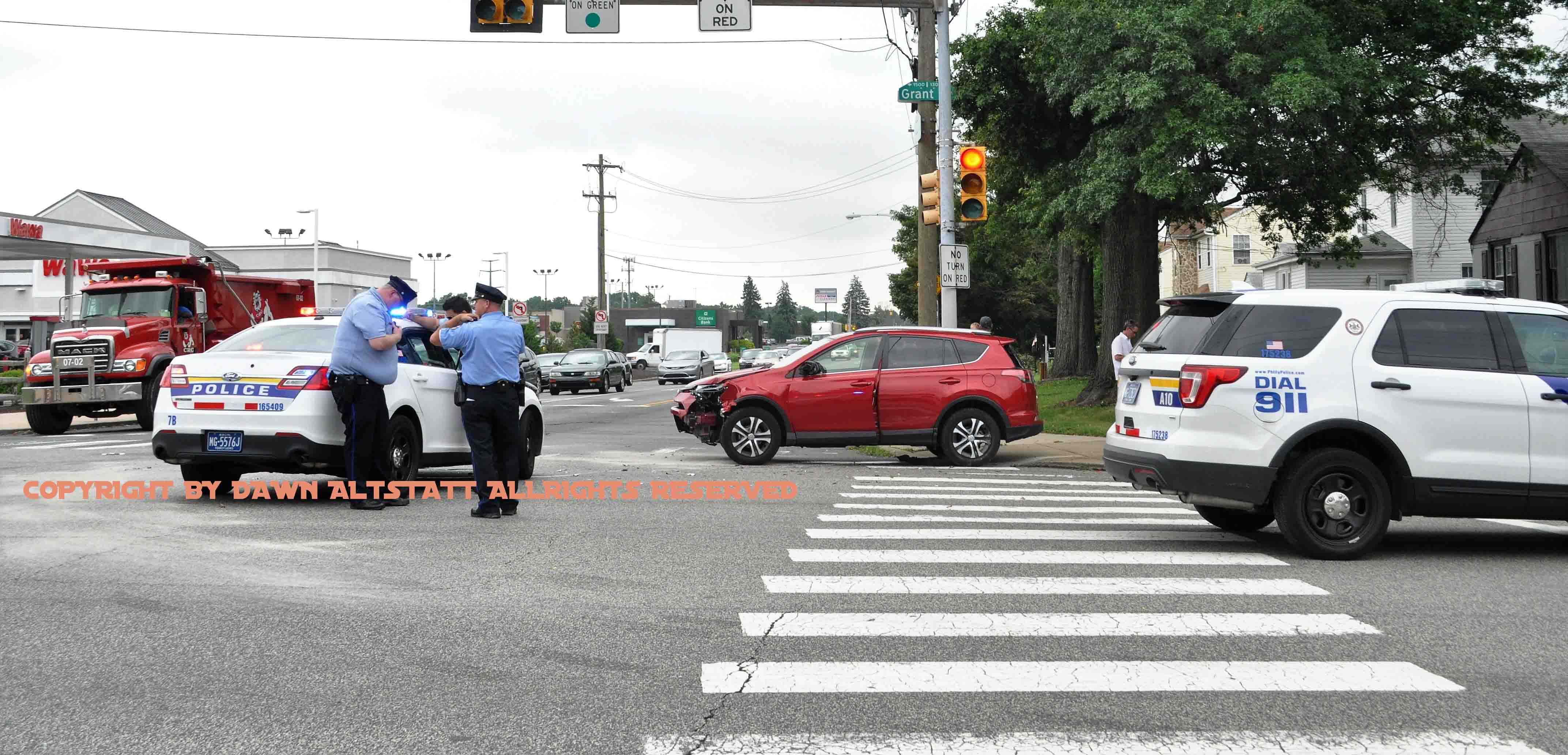 By Alex Lloyd Gross
An out of control car driven by a senior citizen struck and critically injured another senior that was on the sidewalk, waiting for a bus. The crash happened near the intersection of Krewstown and Grant Avenues  just after 2:00 PM.  July 27 2017  According to sources, an elderly woman was driving towards Bustleton Ave. when she came in contact with two other vehicles that were also going towards Bustleton Ave.
After her collision with these cars, the woman drove her car onto a curb and then smashed into a fence.  A pedestrian, waiting for the bus was in her path and was struck. She wound up  laying  in the middle of the intersection, where people tried to administer first aid to her.  She was rushed to Aria Hospital in critical condition.  At least one other driver sustained injuries.
No names have been released yet.  The 62 year old driver remained on scene for police. Witnesses said she moved her car before  cops got there. Traffic was diverted for several hours until the wreckage could be cleared.