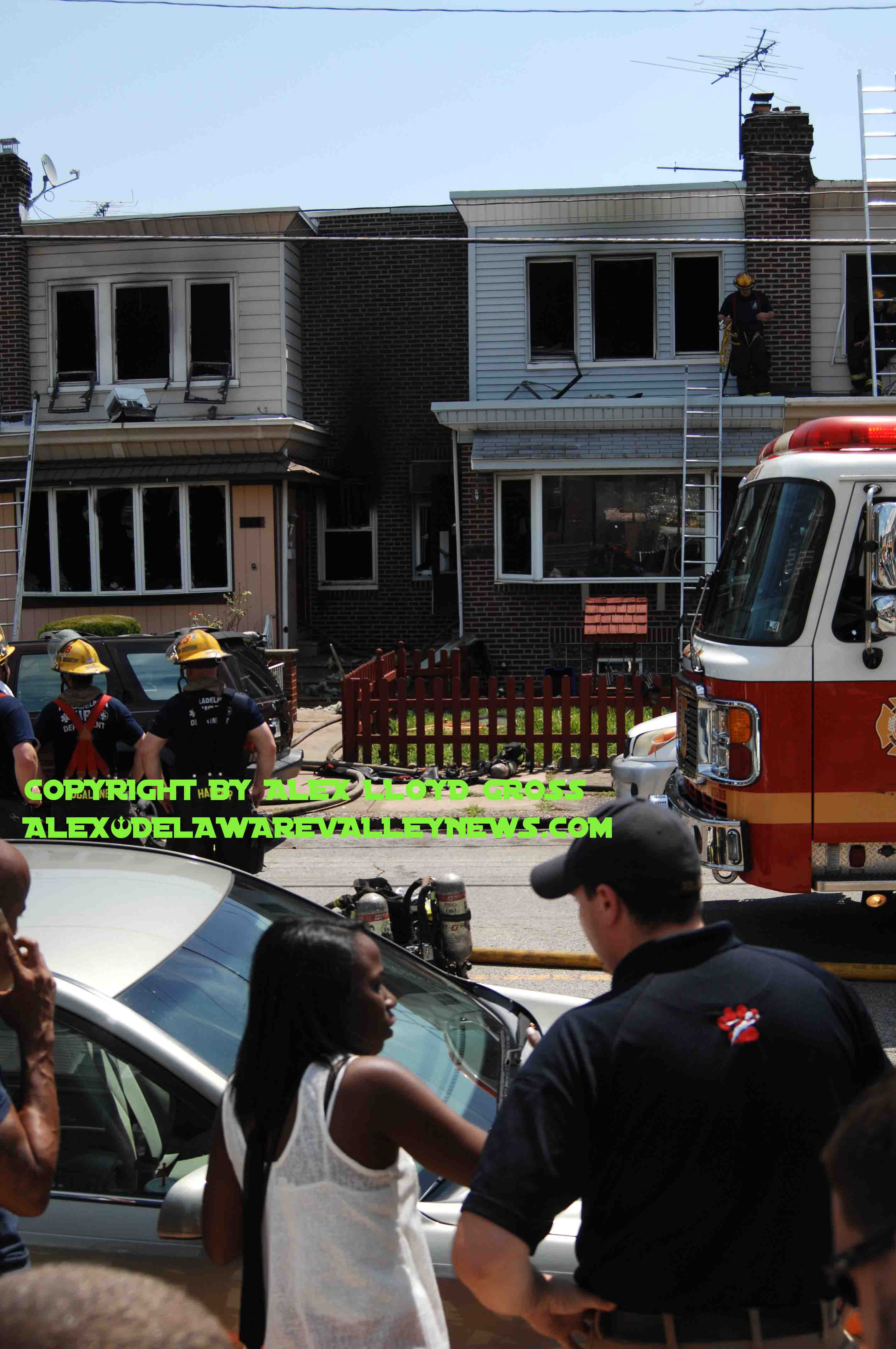 Multiple families homeless after row houses burn
---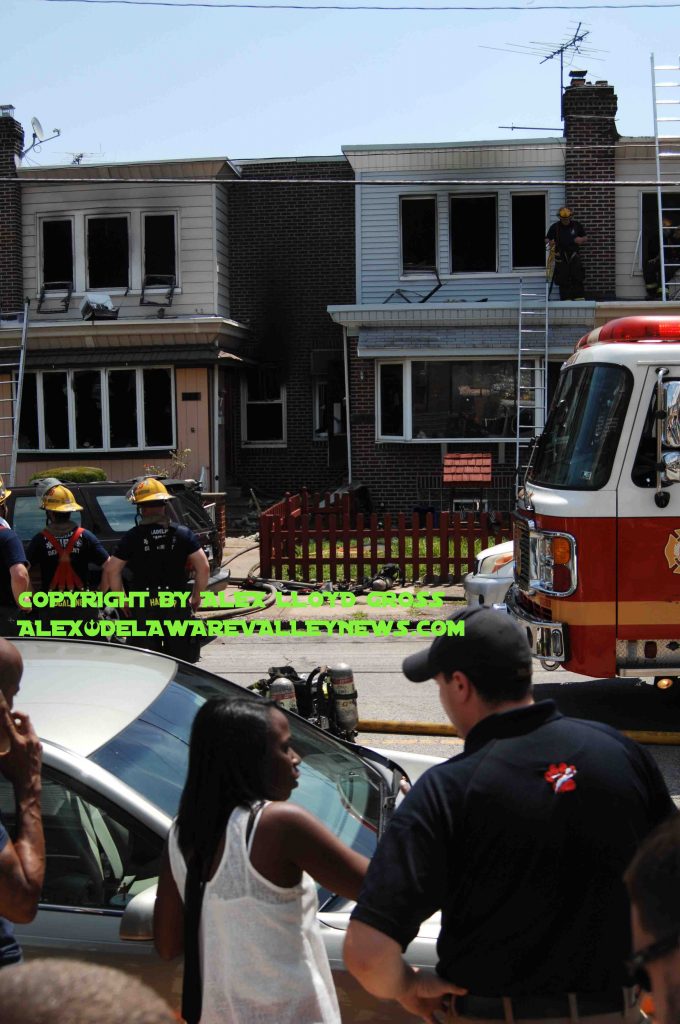 By Alex Lloyd Gross
Multiple families were displaced when three row houses were destroyed by fire today, July 31 2017 along the 5300 block of Horrocks St in Philadelphia.  Investigators are still trying to determine the cause.  The fire was reported just before 10:50 AM, authorities said.  All residents got out safe.  Red Paw was on scene helping at least one woman find her cat. There was no other word on if any more animals needed help.
Before the fire was under control  public adjusters and board up representatives swarmed the distraught homeowners, descending upon them like locusts  pushing contracts for them to sign.  Nearby roads were closed as firefighters put multiple water lines in service, using hydrants as far as a block away.  The fire was held to one alarm with special calls for  equipment  due to hot weather.
By the mid afternoon, as crews were in service cleaning out the charred remains. The Red Cross was on scene helping those displaced.