More rain on the way as region recovers from storm
---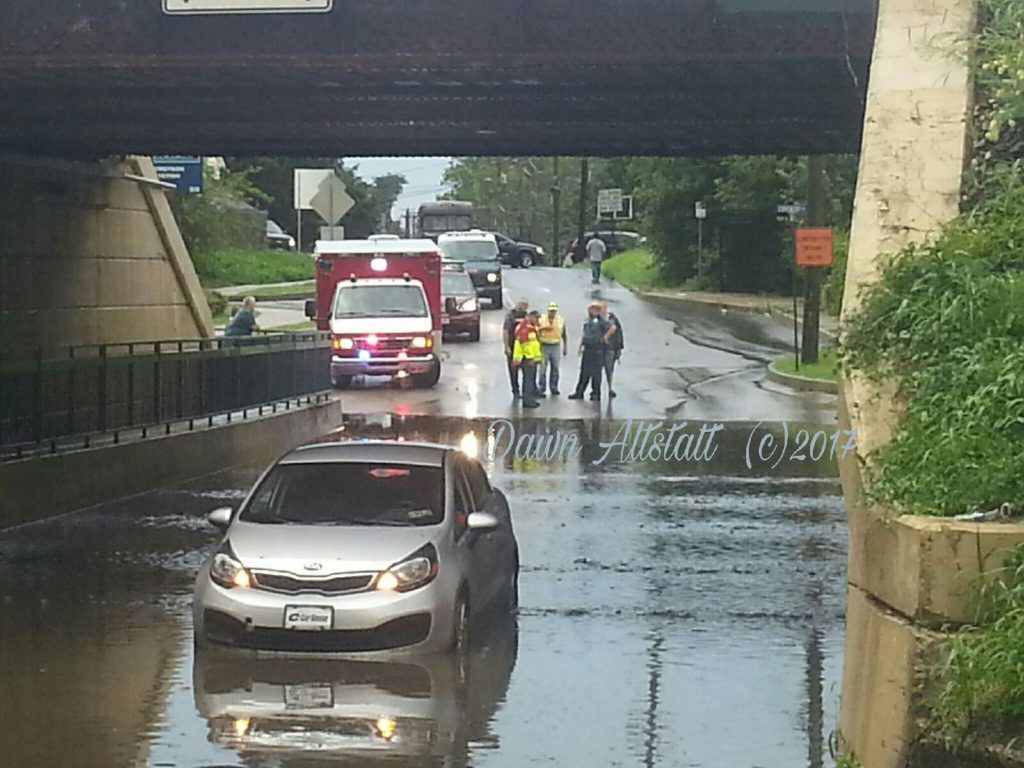 By Alex Lloyd Gross
The recent storm yesterday, August 3, 2017 dumped water onto the region and high winds brought down power lines which caused sporadic power outages.  Some of those outages are still not corrected, 24 hours later, Fire crews were called to Route 13 and Cedar  at the under pass for flooded vehicles. Across the river in Burlington NJ, 130 and High Street had the same problem.
Motorists that drive through flooded water are risking expensive repair bills to their vehicle.  SUV or light trucks are not immune and can stall out just like a passenger car. People are urged to keep a transistor radio with spare batteries and cash in their house.  Smart phones will use a battery and when that battery is done if the power is out,  getting it recharged can prove next to impossible.
The rain that is on it's way will start later in the evening. It should not be as intense as yesterday's storm  but a cold front associated with it will cool things off for a bit.