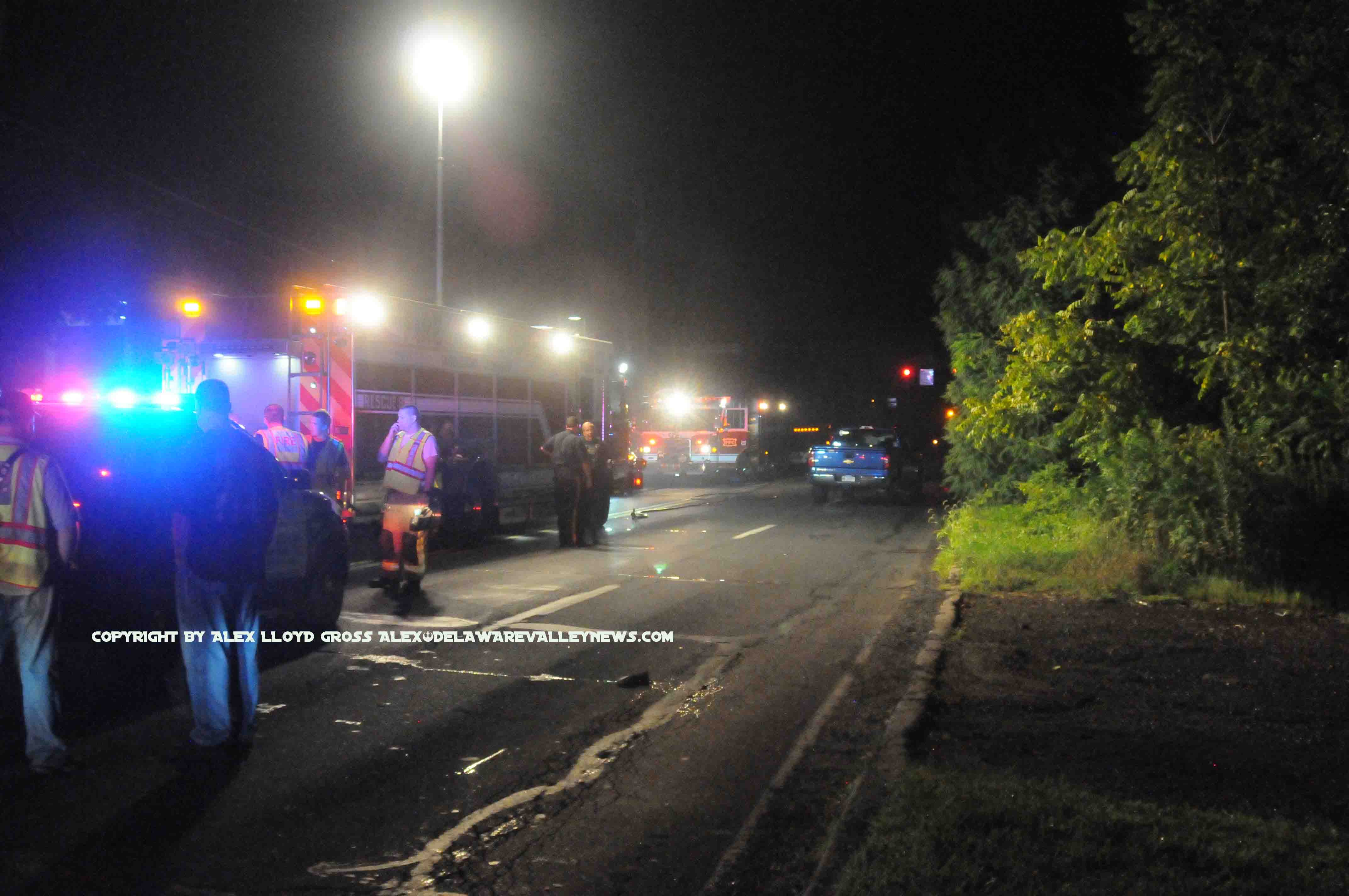 Man critical after being hit by car in Penndel
---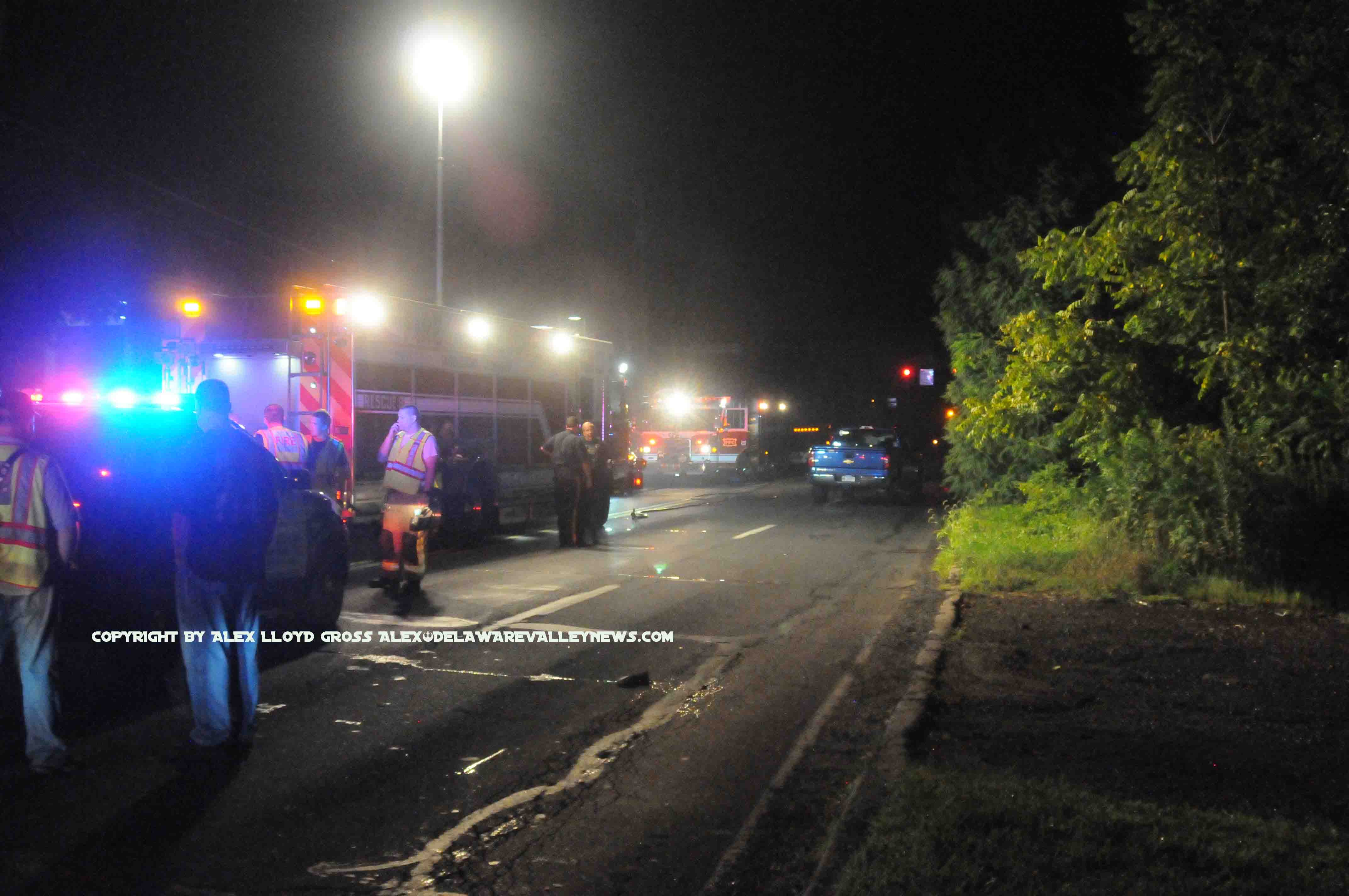 By Alex Lloyd Gross
Police in Penndel, Bucks County Pa.,are trying to investigate a very serious accident that happened just before 9:00 PM August  15, 2017.  All cops know is that a man sustained serious head injuries and was laying in a pool of blood, along  Business Route 1 in front of the 7-11,  after being struck by a vehicle.  There were conflicting reports that the man was on a bicycle.  After an exhaustive search along the thick brush, no bike was ever found.
The driver of the striking vehicle stayed at the scene and cooperated with police. He was a young male, dressed in a suit which was rumpled, as he learned against his father,s vehicle, speaking with cops.  His car was a short distance from the point of impact.  One of the pedestrian,s shoes was on the road.  Police were trying to find the other one.
No names have been released by authorities. A this time, it was way to early to determine cause or blame.  Business route 1 will remain closed from Neshaminy Street to Hulmeville Avenue.