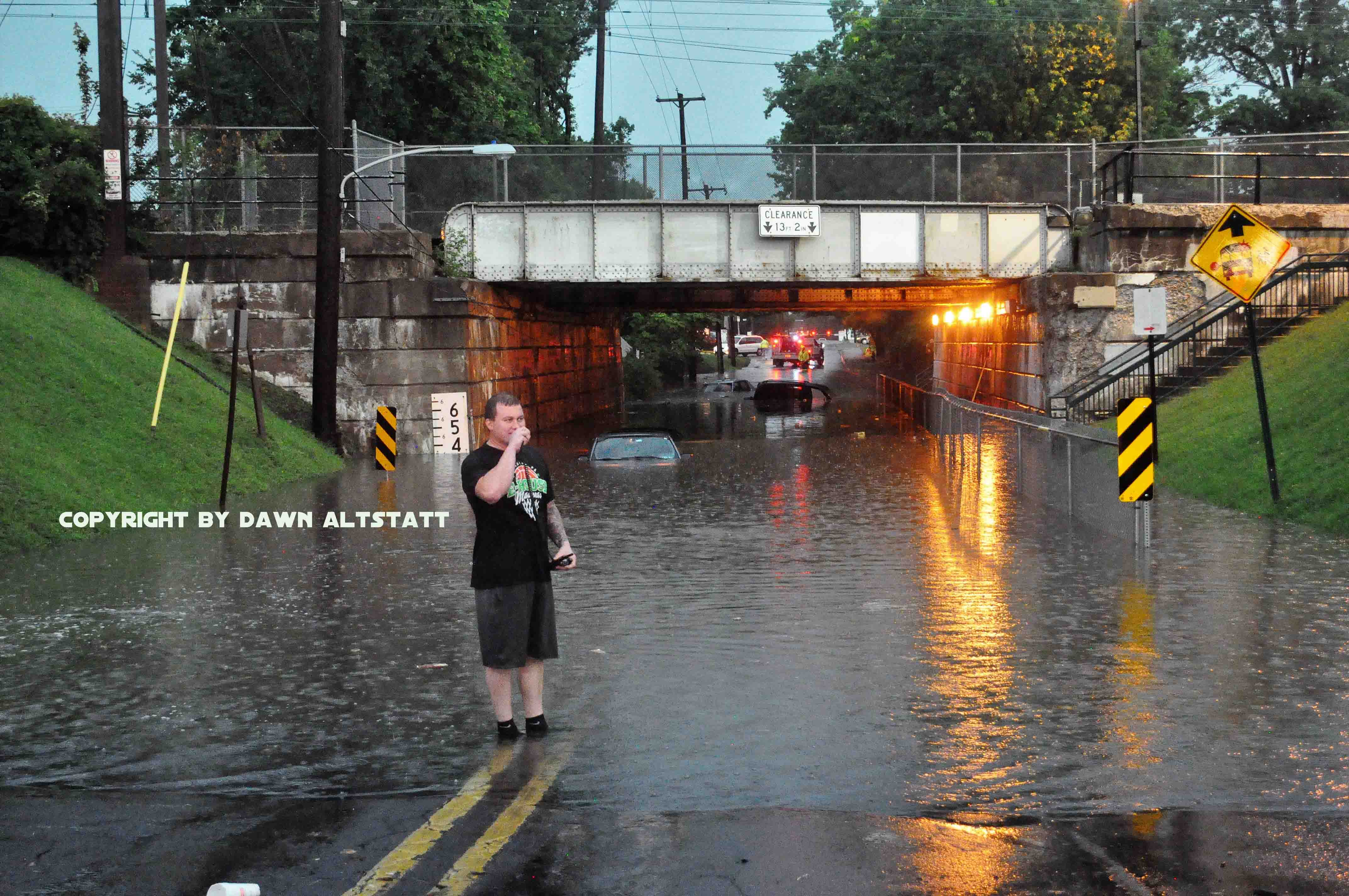 Flooding causes motorists to become stranded
---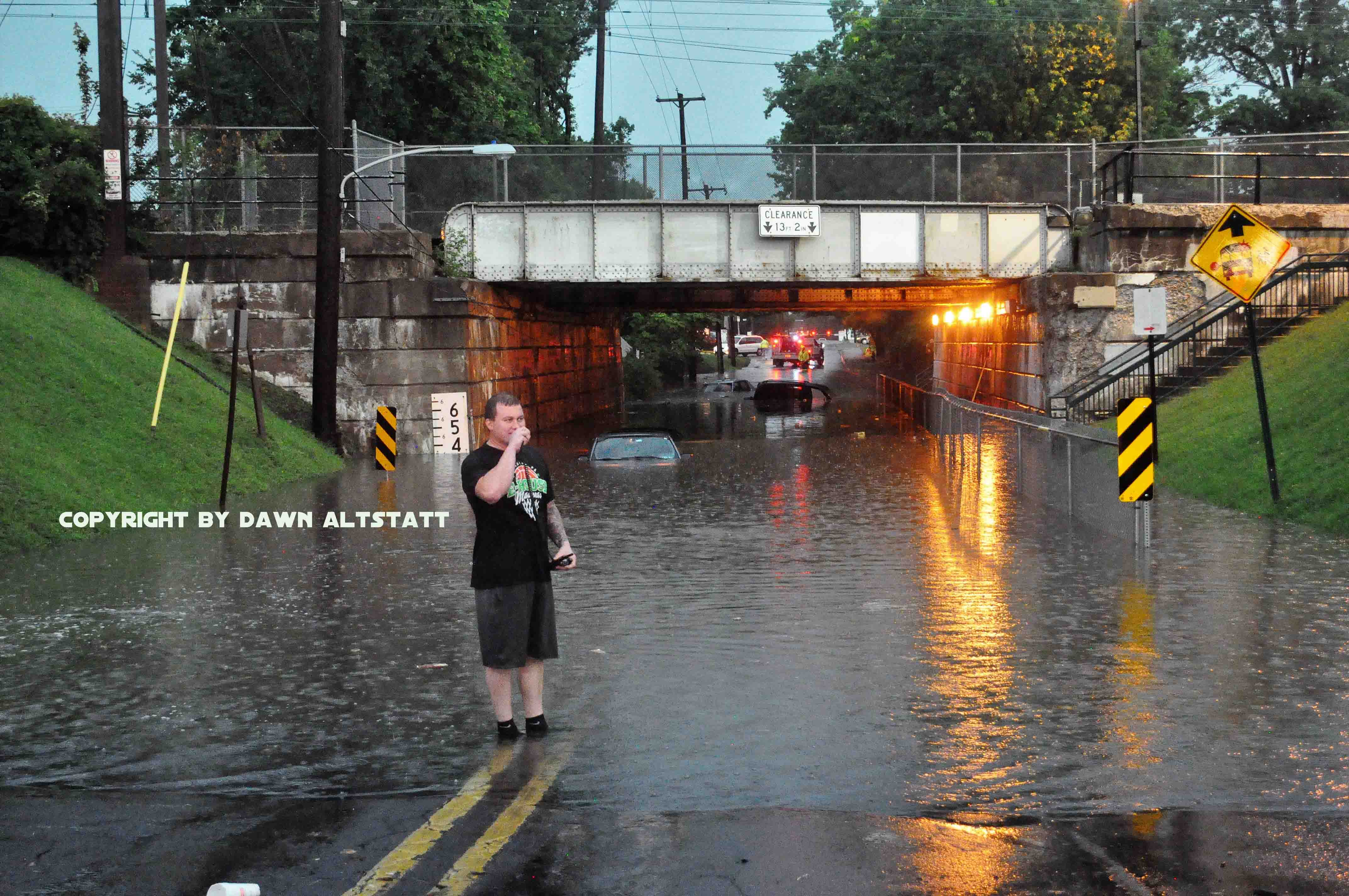 By Alex Lloyd Gross
Everyone knows that you do not drive through a flooded underpass. You could stall and depending on the area you are in, you could be killed.  Quick moving rain caused many outdoor events to cancel and made travel very difficult. In Bensalem, a notorious location for flooding is Station Avenue, under the bridge. Water looks like a puddle.  It's very misleading.  Tonight, August 18,2017, at least four cars became stuck when the drivers thought they could navigate through the high water.
Here is a clue. If you see a car stuck in the water,  it's a sure thing you will be stuck as well.  If you are behind a vehicle that is driving , hang back to see if they can navigate the water and also to gauge how deep it is. If the water is only a few inches, go slow. Anything deeper, turn around. If you see signs warning of flooded waters, do not drive through them. Even if the water seems low. Wait until trained first responders determine the safety. If you do not, you will be arrested and charged for having the fire company come to rescue you if you get stuck,or you will be given a $500.00 ticket for driving past barricades.
In Bensalem, the drivers were not hurt.  They will have to pay to get their cars towed out and fixed. They are looking at repair bills that could run from about  a few hundred to several thousand, if the water damaged the engine.