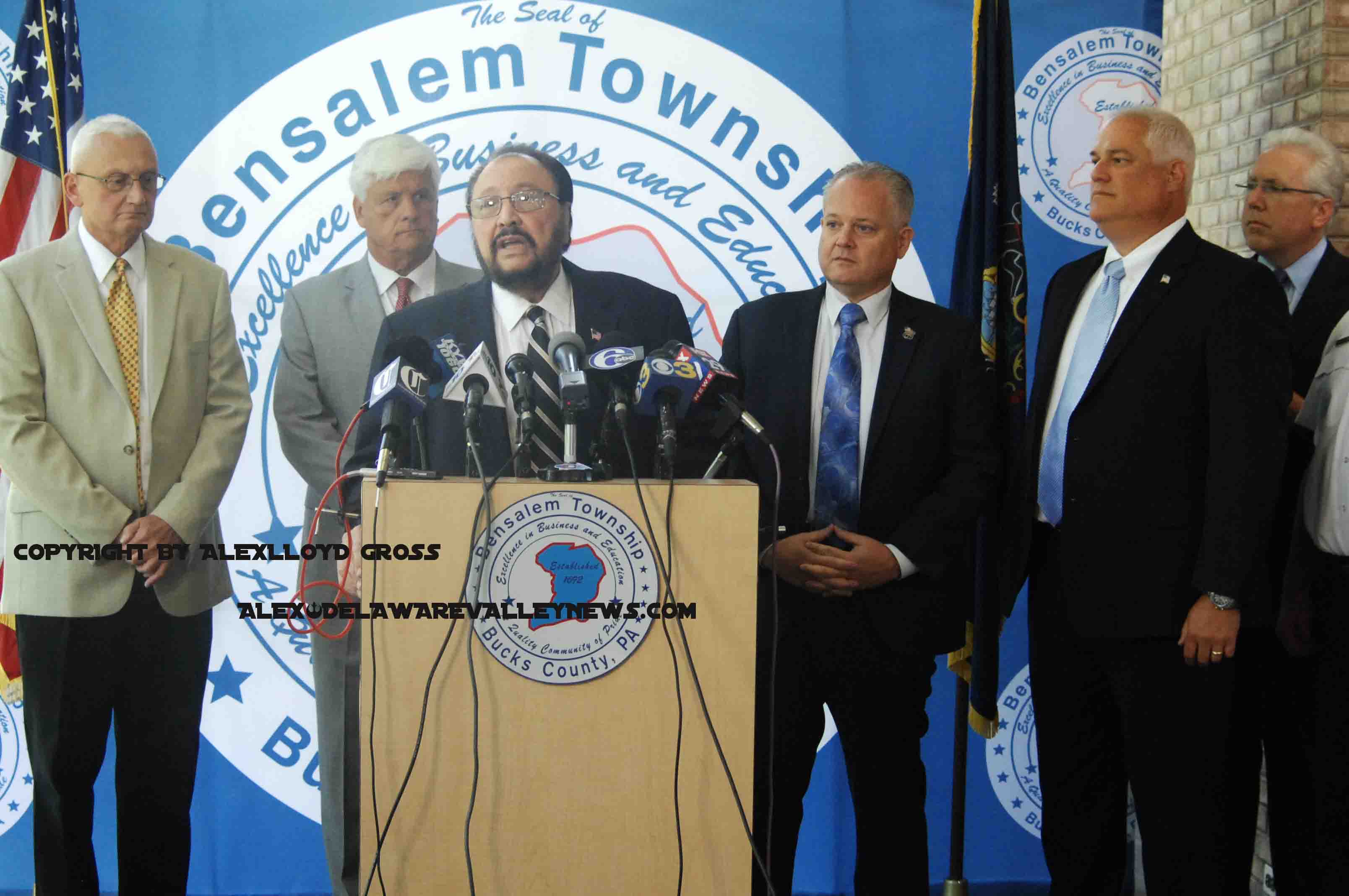 Bensalem Township to sue drug companies
---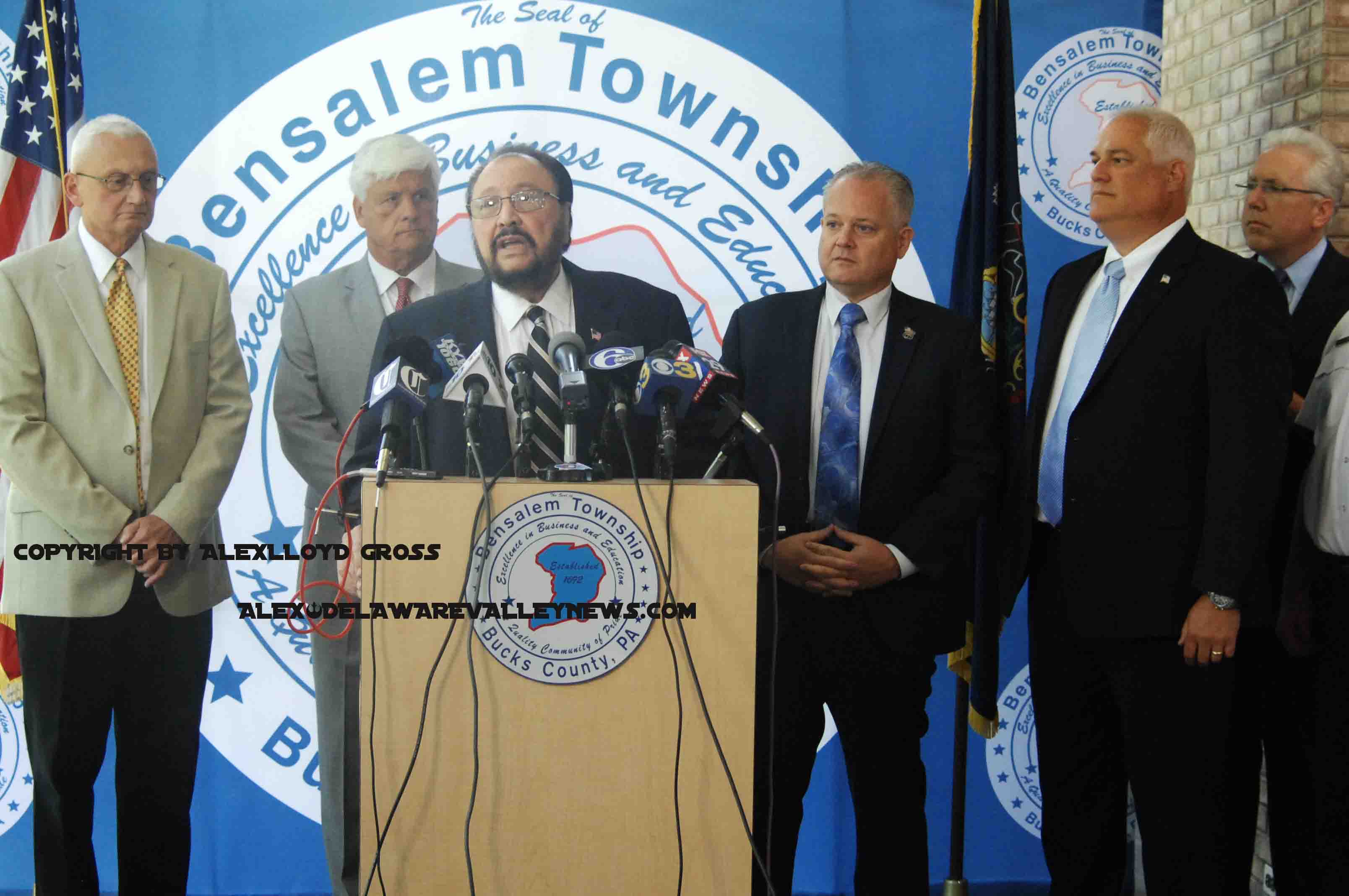 By Alex Lloyd Gross
In what promise to be a David Vs, Goliath fight,  Bensalem Twp, Bucks County Pa announced today, August 30, 2017 that they will be filing multiple lawsuits against many big pharmaceutical companies. "We are not playing around, this is serious", said Mayor Joseph DiGirolamo. at a press conference today. He was flanked by many local politicians including State Senator Robert Tomlinson.  "The costs for police, fire and EMS to respond to opiod overdose calls is staggering", he said.  The basis of the township claim is that these drugs are addictive and the big drug companies have known this yet do not do enough to curb overdoses.
"It's not just overdoses, it's crime like theft, car break in's , house break in's said Director of Public Safety Fred Harran. No one is going to break into a house to pay their Comcast bill", said Representative Gene DiGirolamo. Many people use these prescription drugs as  a stepping stone to Heroin.  That's also a part of the lawsuit.  It's the first such lawsuit to be filed in Pennsylvania. In Ohio, a similar suit was filed. That is in it's early stages.  The legal work will be done on a contingency basis.  There will be no charges to the taxpayers in the township.
Lawyer Greg Heller, from Young, Ricchiutti Caldwell and Heller did not want to divulge too many details of the pending suit except to say they will be following closely with other places that have filed similar suits.  In Bensalem, it is not uncommon for someone to overdose and be brought back with Narcan , only to do more drugs and  have to call the ambulance  again.
According to the mayor, the law firm is charging between 10 to 40 percent of the total amount collected. The percentage depends on how much work they have to do. The mayor is looking to recoup "Tens of Millions of dollars".