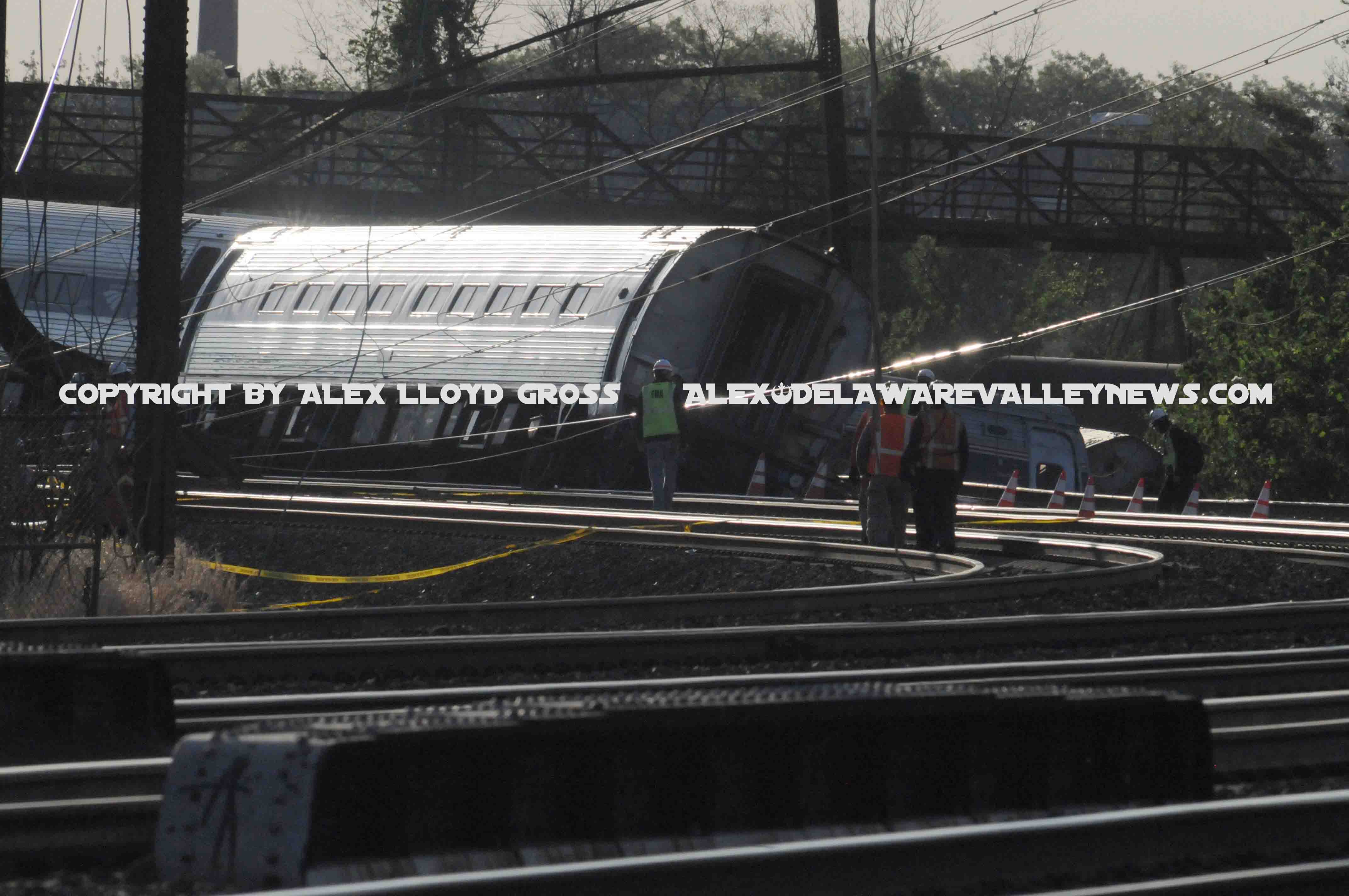 Charges tossed in Amtrak derailment
---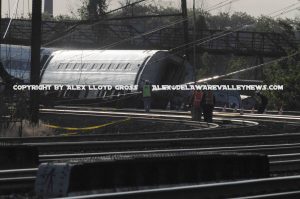 By Alex Lloyd Gross
Brandon Bostian is a free man after all charges were dismissed against him stemming from his piloting a speeding Amtrak train around a curve and killing eight people and injuring at least 100 more. The rail disaster  in May of 2015 made international news.  With hours to go before the statue of limitations was going to expire, the District Attorney refused to file criminal charges. They stated their investigation determined it was an accident and not criminal. With some of the  relatives in shock, President Judge of the Municipal Court Marsha Neifield  ordered charges to be filed. They were, but the case was taken over by the Attorney General.
Today, September 12, 2017  Judge Thomas Gehret ruled that it was an accident and not criminal.  Bostian walked from court with his lawyer Brian McMonagle and did not answer any questions.   Today's preliminary hearing was to determine if there was enough evidence to hold Bostian over for a trial.  The judge ruled that there was not.  The Attorney General's office is going to look into seeing if there is any other way they can charge him with something.
Bostian  accelerated to 106 miles per hour after he claimed he was distracted by transmissions about a rock being thrown at a train. The defense argued that he lost situational awareness and had no idea where he was.  The Attorney General referred to that claim as "junk science".  A civil lawsuit is underway and damages have been capped which severely limits the amount of money each claimant is eligible to collect. It is quite possible that those with broken bones could walk away with a pittance.