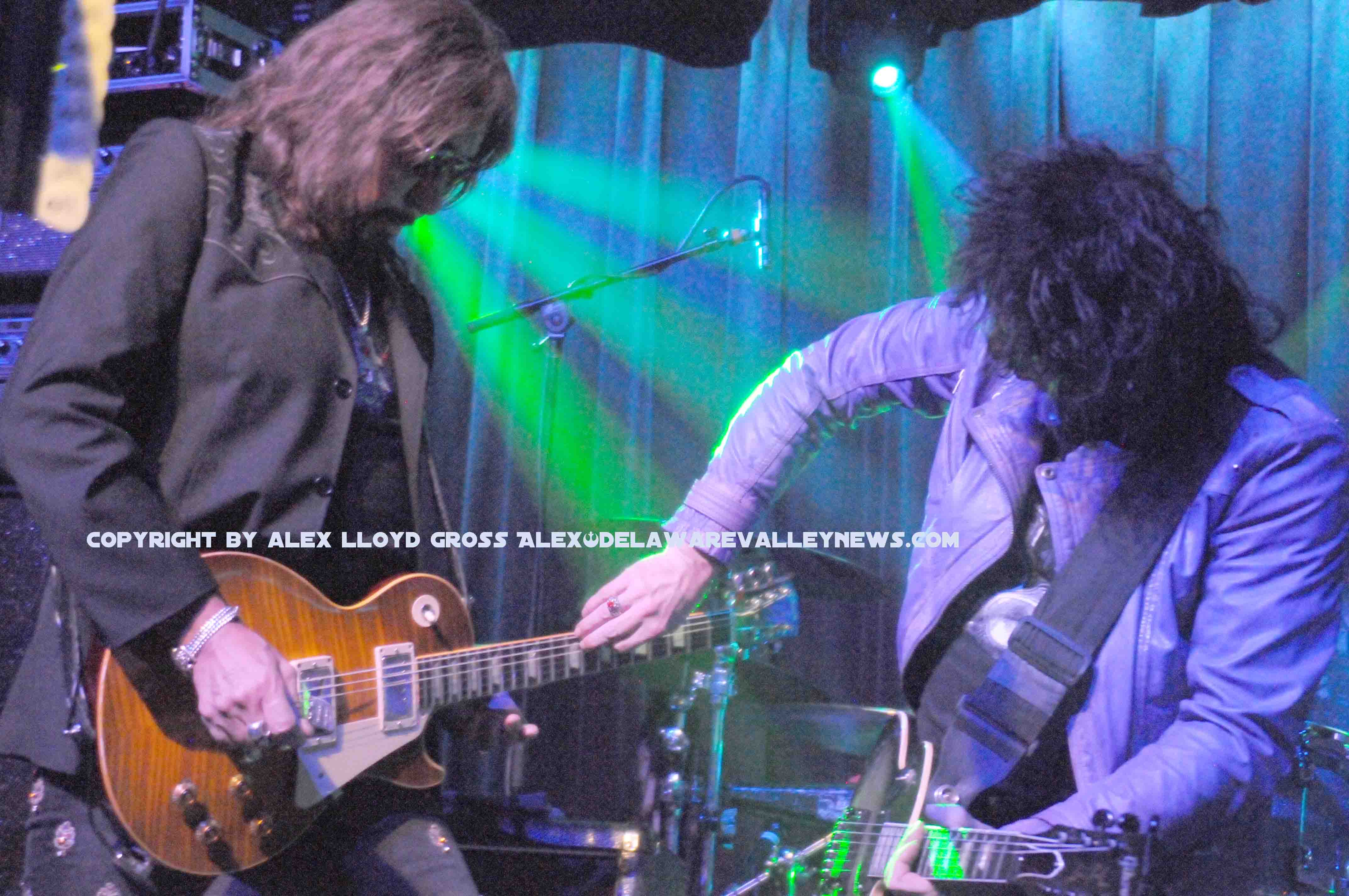 Spaceman lands in Ardmore, plays show, leaves earthlings amazed
---
By Alex Lloyd Gross
Ace Frehley, the spaceman from KISS showed suburban Philadelphia how to rock during a near capacity show last night, September 17, 2017  at the Ardmore Music Hall. It was an intimate evening,  with Ace playing mostly hits from his solo career and his days with KISS.  This venue is about 10 minutes from the Philly border,  so calling it Philadelphia is close. Not too many people know where Ardmore is. On Ace's social media page, a few took him to task for playing there yet calling it Philly.  Not since March 4 1990 has be played a solo show in the city limits.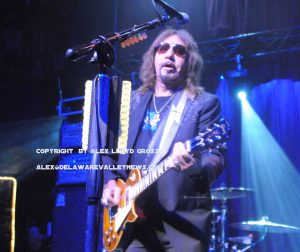 Fans that got there early could lean on the stage  and have ACE play about two feet away.  As  he blasted away with "Parasite" and "Rock Soldiers" fans down front tried to grab guitar picks that were tossed by band members.  That's always been a staple of KISS shows, fans chasing picks that get tossed off the stage. For the majority of the show, ACE stood center stage, with Chris Wyse ( The Cult) on bass Ritchie Scarlett , guitar Scoty Coogan on drums, there were songs that saw them switch positions, so fans close to either side could be close to each band member.
KISS is known for  pyro and explosions . There was none of that last night, but there was a ton of smoke from ACE"s guitar during "Shock Me"  During "New York Groove", he used a guitar that flashed in sync with the music.  Some bands love to go out and hit their fans over the head with politics. Not Ace, he made a quick statement about his support of the president and that was it.  It would be great to hear some classics from his solo albums that don't get played live anymore, like "Trouble Walkin" and "In the Night". He dropped "Space Invaders", from the set list as well.
ACE will release a newly remastered version of  the Anomaly  with bonus tracks and remixed songs.  His last three records are also available as picture discs .  When ACE comes to town, it's always a special event for the KISS Army,  as fans will communicate on social media and meet up prior to the show. All have an interesting story and it's great hear them regale  their tales of either attending shows or meeting the band members.  Few people can match the stories of Matt Porter, who hosts a KISS Podcast weekly, called The KISS Room. Ace played half the show in a NASA t shirt, how appropriate for the spaceman from the planet Jendell.
Opening the show were Philly boys Mach 22. This is the band that opened for Gene Simmons,  Guns and Roses as well as Bon Jovi. There is a reason they are tapped  for the opener slot. They are just that damn good.