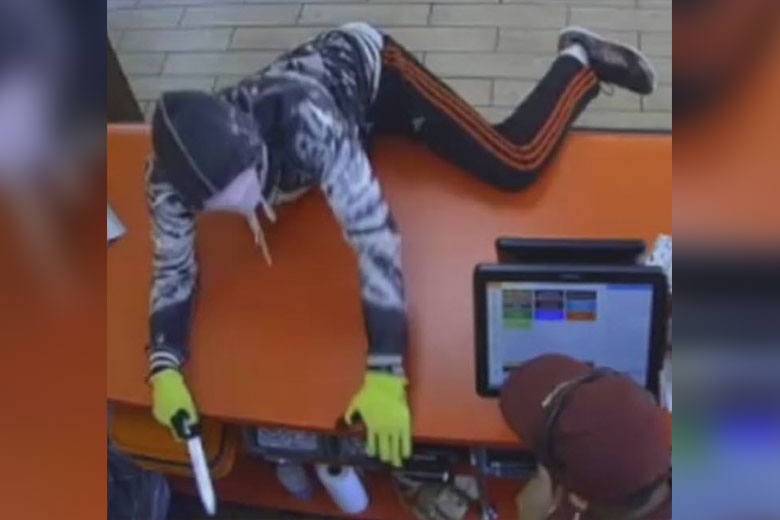 Armed robber wanted by Philly cops
---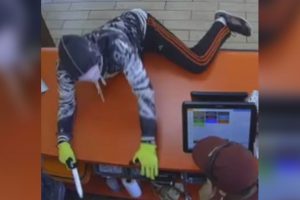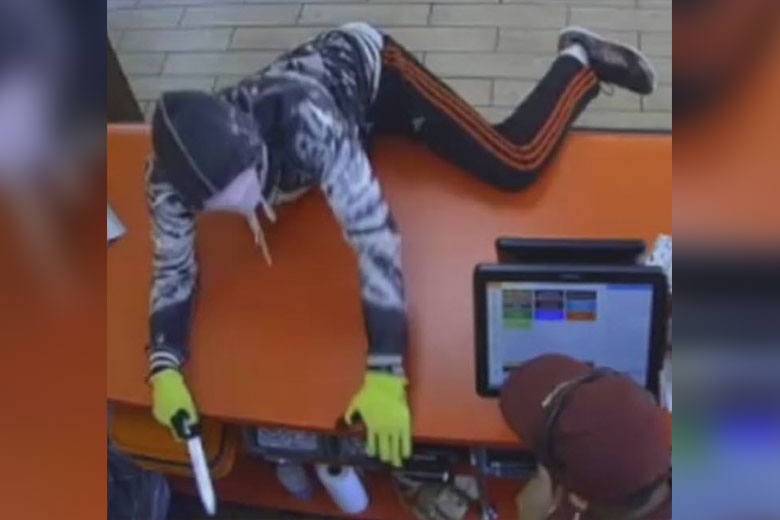 By Alex Lloyd Gross
A man with a knife is wanted by cops in Philadelphia after he committed at least three armed robberies in the Frankford section of the city.  He thinks he is smart by concealing his face and wearing gloves but he gives a lot of clues away such as his sneakers and sweat pants.  His crime spree started September 24 when he robbed a Texas Chicken and Burgers shop on Kensington Ave.  He got away with an undetermined amount of cash.
The next day the same male entered a pizza parlor on L Street and pointed a knife at a lone female employee before leaving with money. He was last seen on L street towards Luzurne Street.
His last robbery was on Sept 26 where he robbed a Little Ceasers on Aramingo Ave. There, he got in the passenger side of a dark vehicle. This male does not know that this area is covered by multiple cameras and police are looking at those to determine the males identity and vehicle information.  You can see the robbery here.