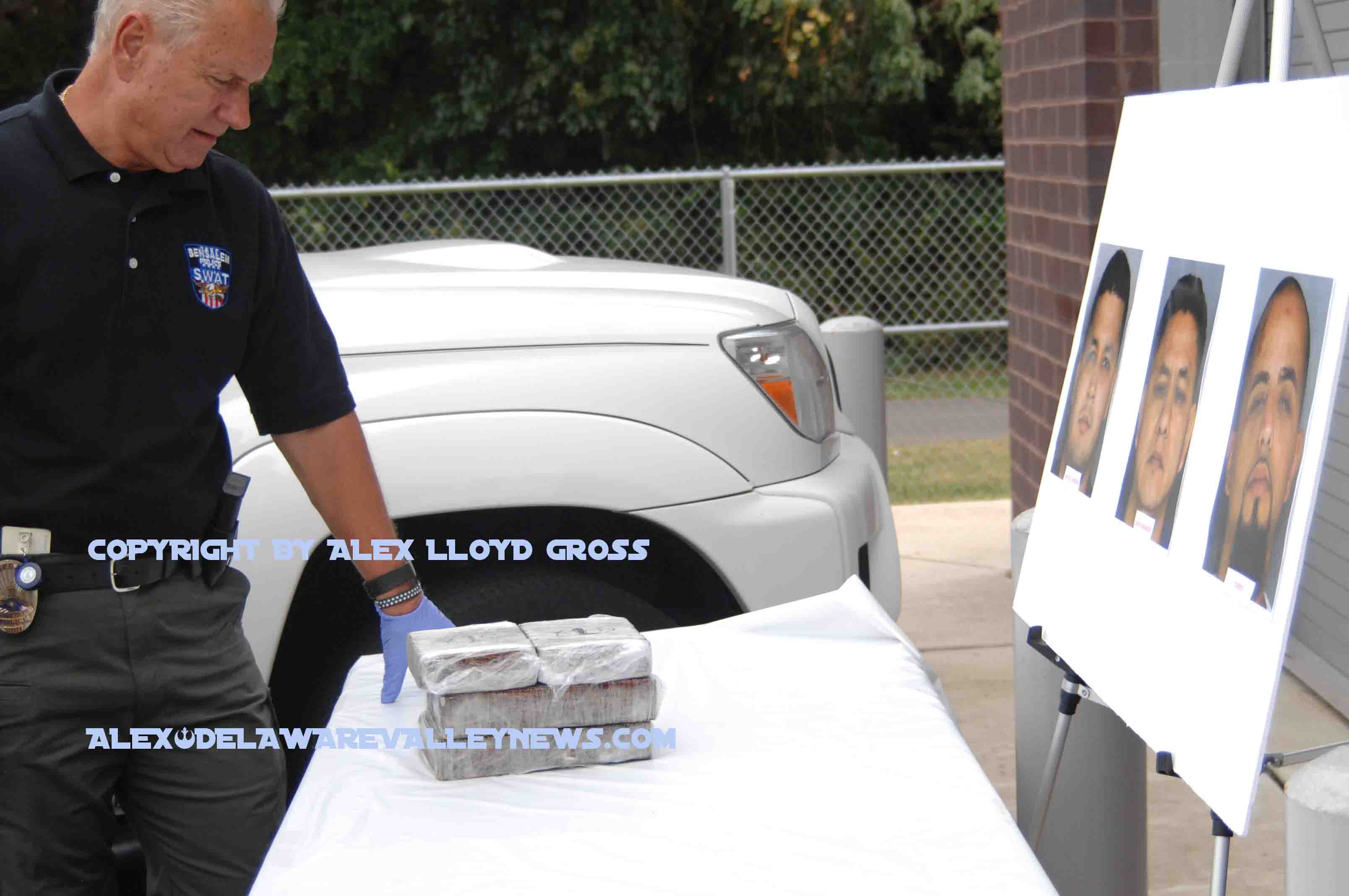 Major heroin seizure in Bensalem
---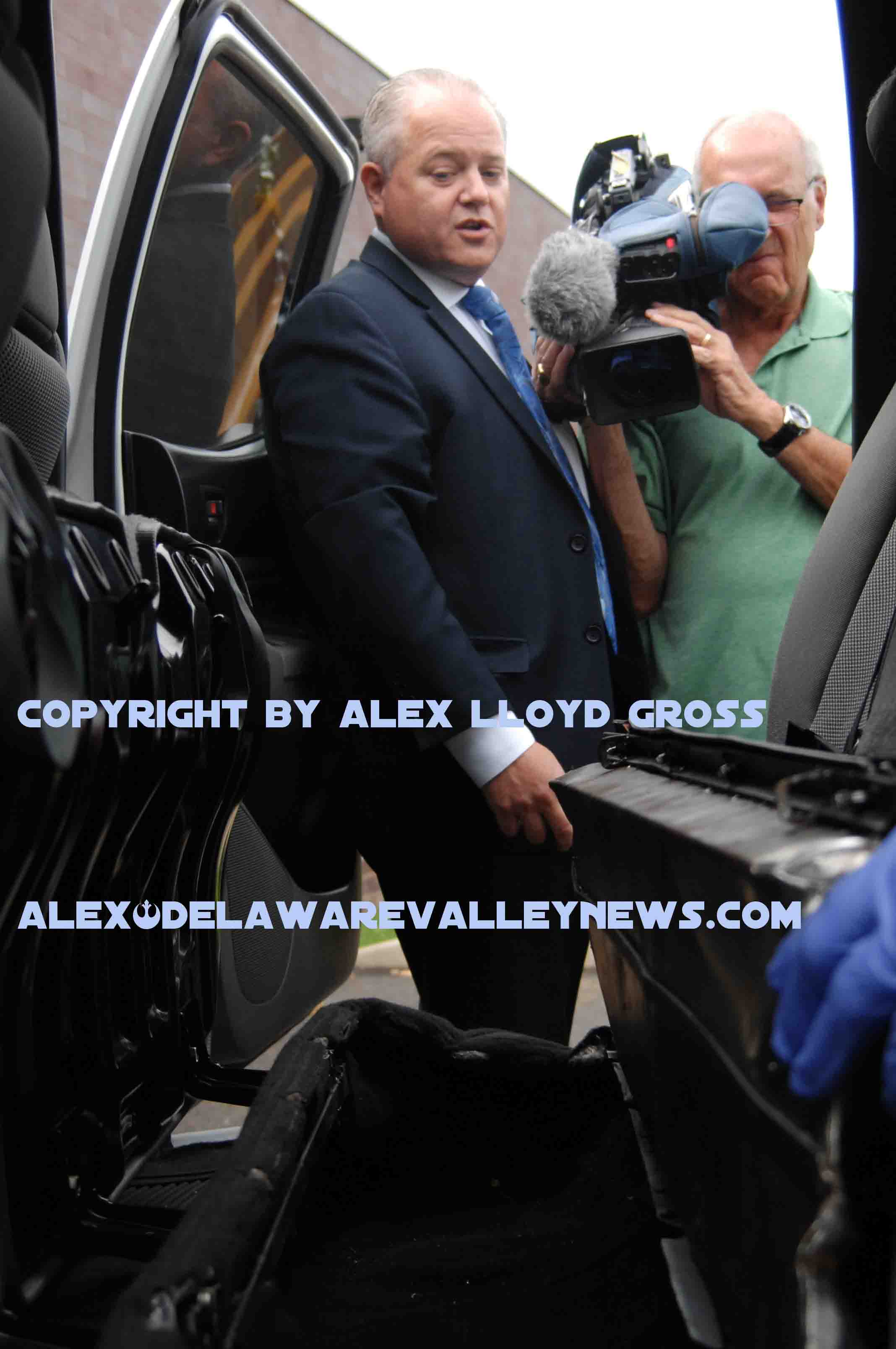 By Alex Lloyd Gross
Three males are under arrest for transporting heroin through Bensalem  earlier this week. A press conference was held at the Bensalem Police  station today,October 5 2017, where six kilos of Heroin were put on display.  In addition to that a Toyota Tacoma Pick Up Truck was also on display with an elaborate hidden compartment which held the drugs. The street value was just under $4,000,000.00.
The entire incident happened as the three men were near Street Road and I-95 and got stopped for illegal tint on their windows. "Your car comes out with 30 percent tint, which is the maximum allowed by law.  People go to a place and they put 30% on it and now it's doubled", Director of Public Safety Fred Harran said.  As the stop got underway, the three gave different accounts of where they were going.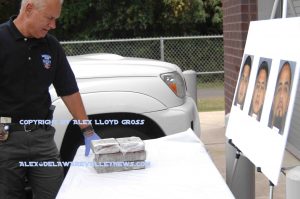 The driver 30 year old Edward Torres from Philadelphia got out of the truck and tried to run. He did not get far.  It turns out he had a good reason to run. Cops found an ankle monitor on him which stemmed from him being on house arrest from an arrest in Camden NJ for robbery and firearms charges. As the investigation continued, the three gave police authorization to search their pick up truck.
Cops found things wrong with the backseat and a K-9 detected drugs. A wire was found near the backseat, when pulled, it would unlock a storage compartment  where the heroin was found. "This is home made. It's not something a dealer includes with a vehicle", Harran said. The heroin weighed 13.5 pounds which has a street value of almost $4,000,000.00. The two other males in the truck were Sergio Arturo Maciel Landeros, 27 and Alejantro Levya Granados, both had no fixed address. The were remanded to Bucks County Prison under $1,000,000.00 bail each.  The investigation lead to 6215 Algard Street, which was raided by Federal Agents. Onside, there was $50,000.00 in cash and drug trafficking supplies, police said.