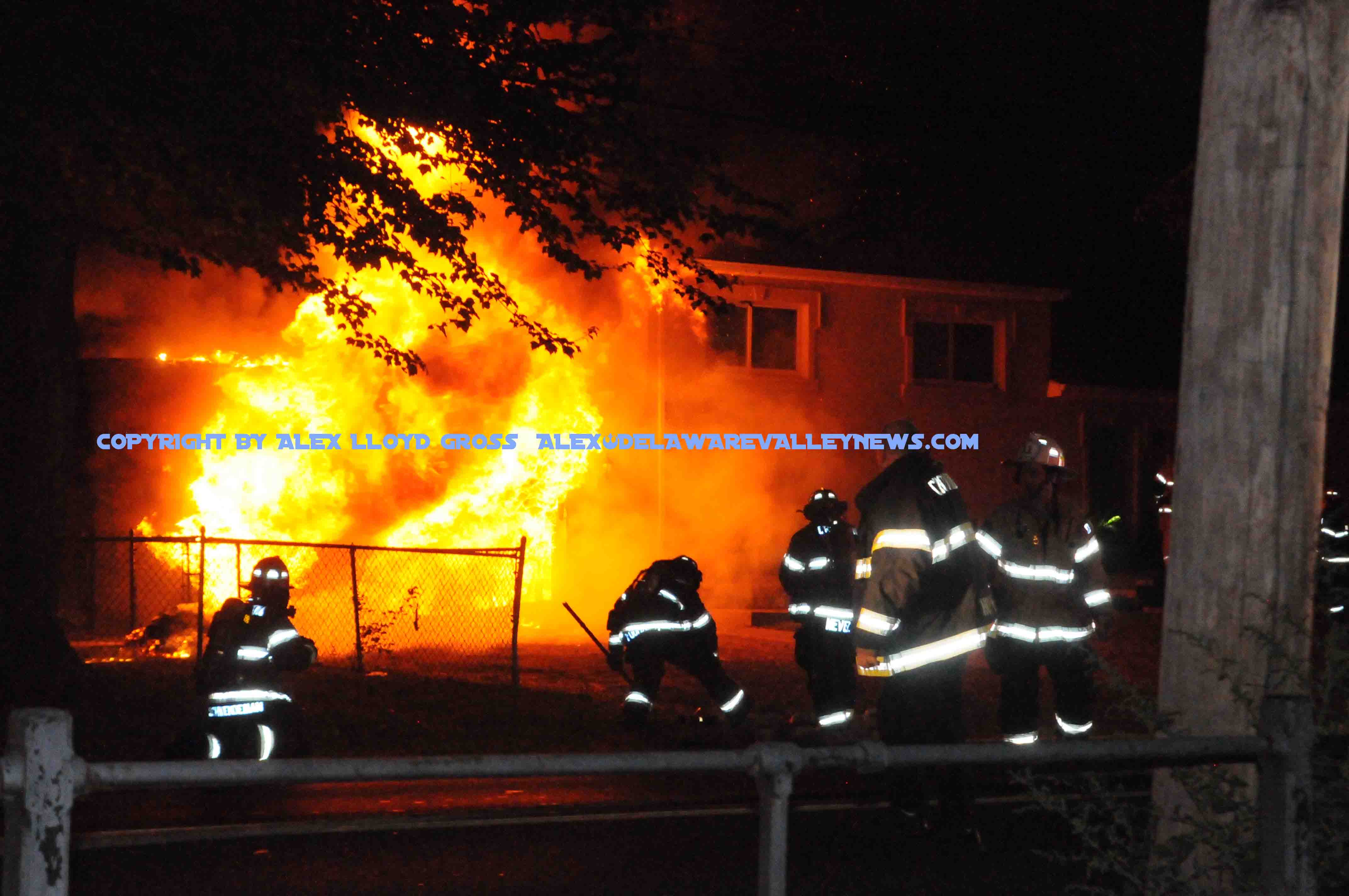 Bensalem Firefighters get work as flames rip through house
---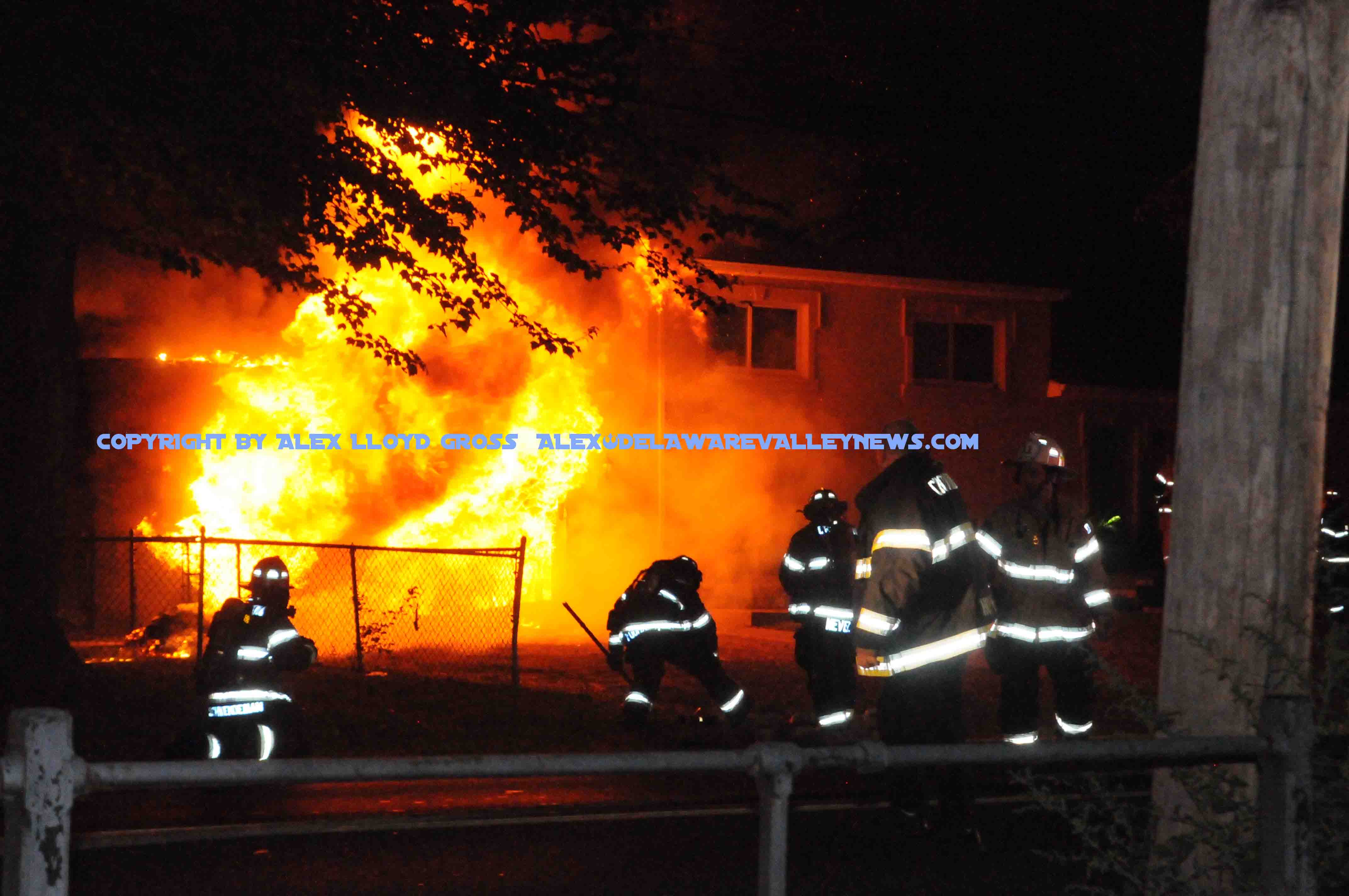 By Alex Lloyd Gross
Firefighters in Bensalem Twp. Bucks County  were busy and are credited with making a quick knock on a raging fire that was minutes away from consuming a house.  The alarm happened just after 6:30 PM today, October  15 2017.  As 911 switchboards lit up, companies raced to the 4700 block of Bensalem Blvd. and were greeted with heavy flames roaring through a garage.
The Fire Marshal has to investigate to find the cause and the source of the fire.  There were no cars stored in the garage.  It is quite possible that gasoline or another flammable liquid was stored there and fed the fire. As crews arrived, they put lines in service and quickly knocked down the fire before it could extend to the rest of the house. One firefighter sustained a minor injury .
Bensalem Boulevard was closed to traffic in the area.  One motorist delayed the response by failing to pull to the right.  As the firetruck was behind the driver, with lights and sirens blasting he refused to pull over,  instead he kept going, hoping the firetruck would go around .  By being stupid and not pulling over and stopping,  crews were delayed by precious seconds, which could have made the difference between loss of life or property.