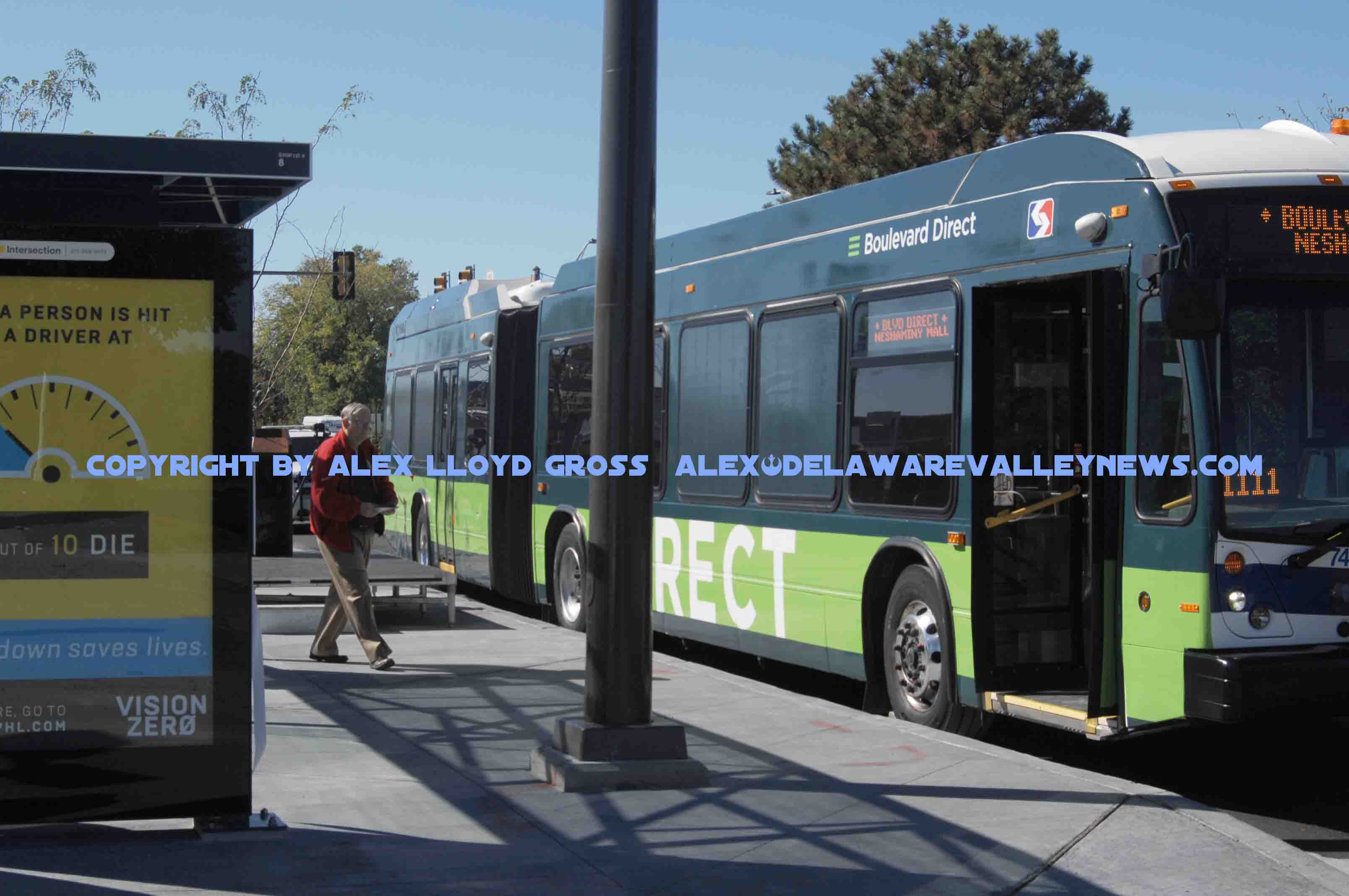 SEPTA unveils new express bus service to Bensalem
---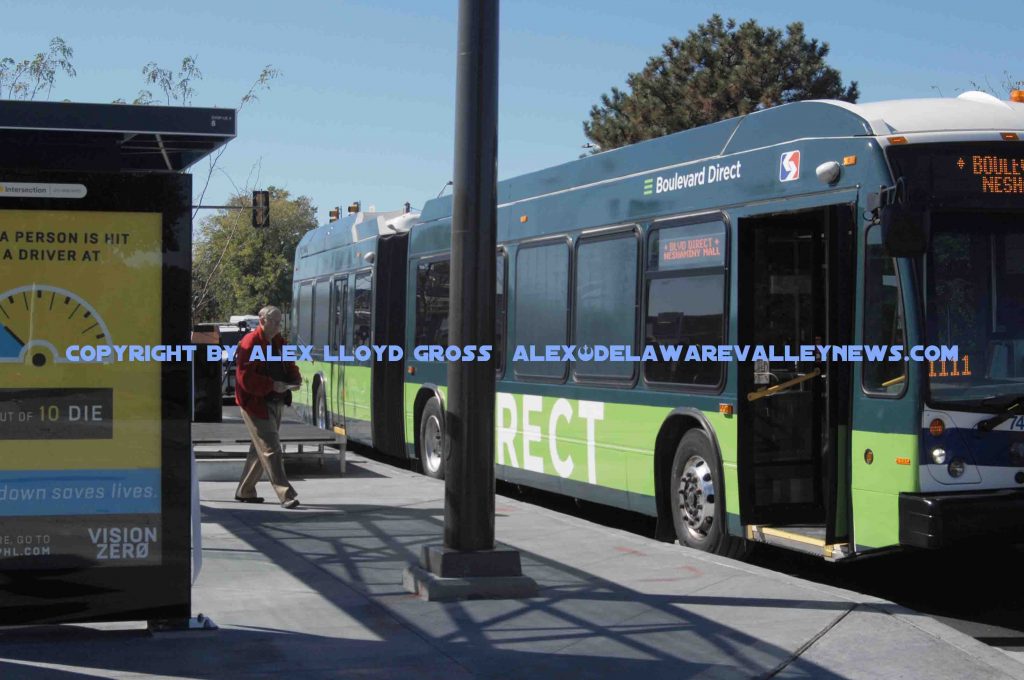 By Alex Lloyd Gross
There is a new, faster way to get to and from the Neshaminy Mall in Bensalem. Staring this Sunday , October 22 2017 just before 5:00 AM, SEPTA will start rolling out new Boulevard Direct buses.  These new rides will cost the same and get people from  the Frankford Transportation Center to the Neshaminy Mall in about 30 minutes.  During a media event held today at Cottman Ave. and Roosevelt Boulevard Mayor James Kenney was on hand, along with SEPTA General Manager Jeffrey Knueppel to explain how it all works.
It's simple.  11 new large accordion style buses will roll up and down the Roosevelt Boulevard.These new dedicated buses have a different, green paint scheme and have their own, dedicated bus stop.  They will make only eight stops. "We  found out that 50 percent our our riders use these eight stops", Knueppel said during the event. The standard Route14 Bus will still make stops.  However, the new Direct Bus will not make more that eight stops, as opposed to 80.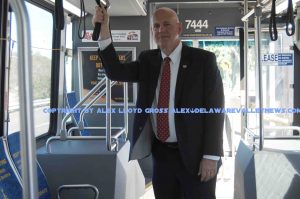 The new bus will run every 10 minutes during peak hours and  every 15 during off peak hours.  People that use SEPTA to work along the Boulevard or shoppers and employees that want to go to the Neshaminy Mall will be able to do so with greater speed and less frustration. Nothing gets on peoples nerves more than being in a hurry and the bus you are on is crowded and making every stop.  Even if this happens with the new Direct Bus there are only eight stops. They are Cottman, Rhawn,Welsh, Grant, Red Lion, Neshaminy Interplex and the Neshaminy Mall.  They all originate at the Frankford Terminal.
Motorists that were delayed by a construction project for the pasty  six months on the outer lanes,  north and south  this was the project. New bus stations and an improved roadway.