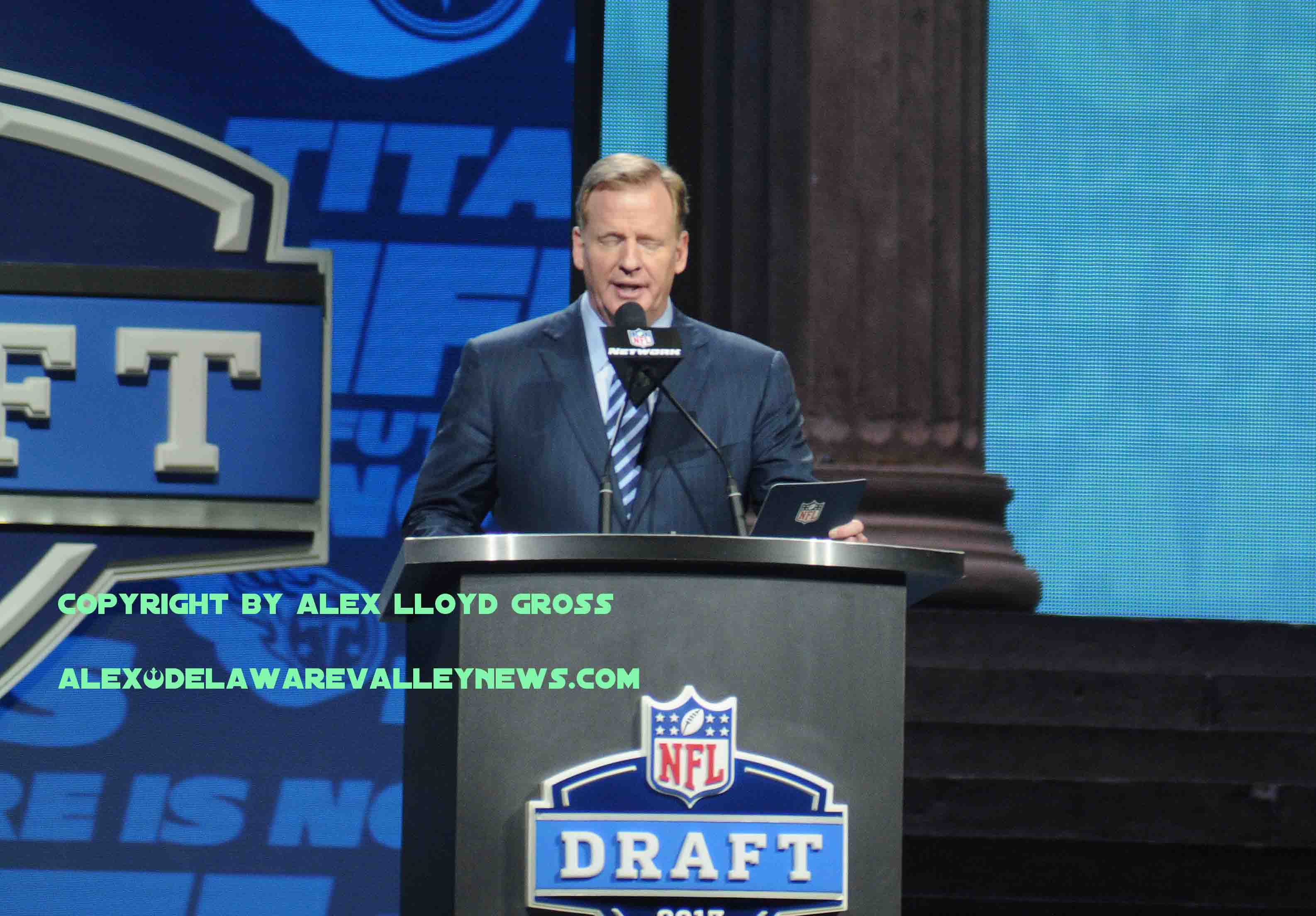 Dallas to host 2018 NFL Draft
---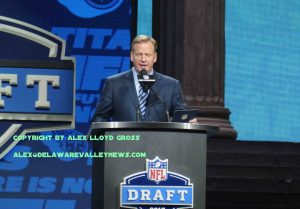 By Alex Lloyd Gross
The 2017 NFL Draft was held in Philadelphia and the bar was set. NFL owners and players were very pleased with how the draft was run and the attendance. In spite of that, there were rumors that Dallas Texas and the Cowboys would be the host in 2018. That was confirmed late yesterday, October  18, 2017 during an announcement made at the annual NFL fall Meeting.  There is much work to do by Dallas and the Dallas Sport Comission as the event will be held April 26 through 28. 2018. Less than a year away.
Basically, the same thing that happened in Philly will happen in Texas,with the free fan fest and a Draft Theater.  With the ratings of NFL games falling and  attendance dropping at stadiums, NFL officials are looking to boost ratings and interest. A good part of the waning revenue drop is players refusing to stand for the National Anthem.  This stems from a protest against police treatment of minorities and other racial divides.
Some support the players and their cause. Some do not care what happens as long as the game is played and ( hopefully) their team wins. A large chunk of the fan base is incensed and offended. Not at the players protesting, but at the time they are protesting.  During the National Anthem They view this as a disgrace to the country and the flag.  If players were to protest after every score, or at a different time during the game , most of those people would start watching again. These people  do  not hear the message behind the protest , but merely see able bodied men take a knee when American Servicemen are coming back overseas in coffins.  A recent protest of a fallen police officers memorial had backlash against the NFL as well.
Cowboys owner Jerry Jones laid out an ultimatum that players stand for the anthem or they are fired. The majority of Cowboys fans ( and Cowboys haters) support that decision, and having a team stand at attention during the anthem is going to put a positive spin on the NFL. which should put ratings right where they need to be for the league.
Dallas beat out multiple cities to secure the 2018 NFL Draft and now hope to come as close to Philly did as far as attendance and over all logistics.