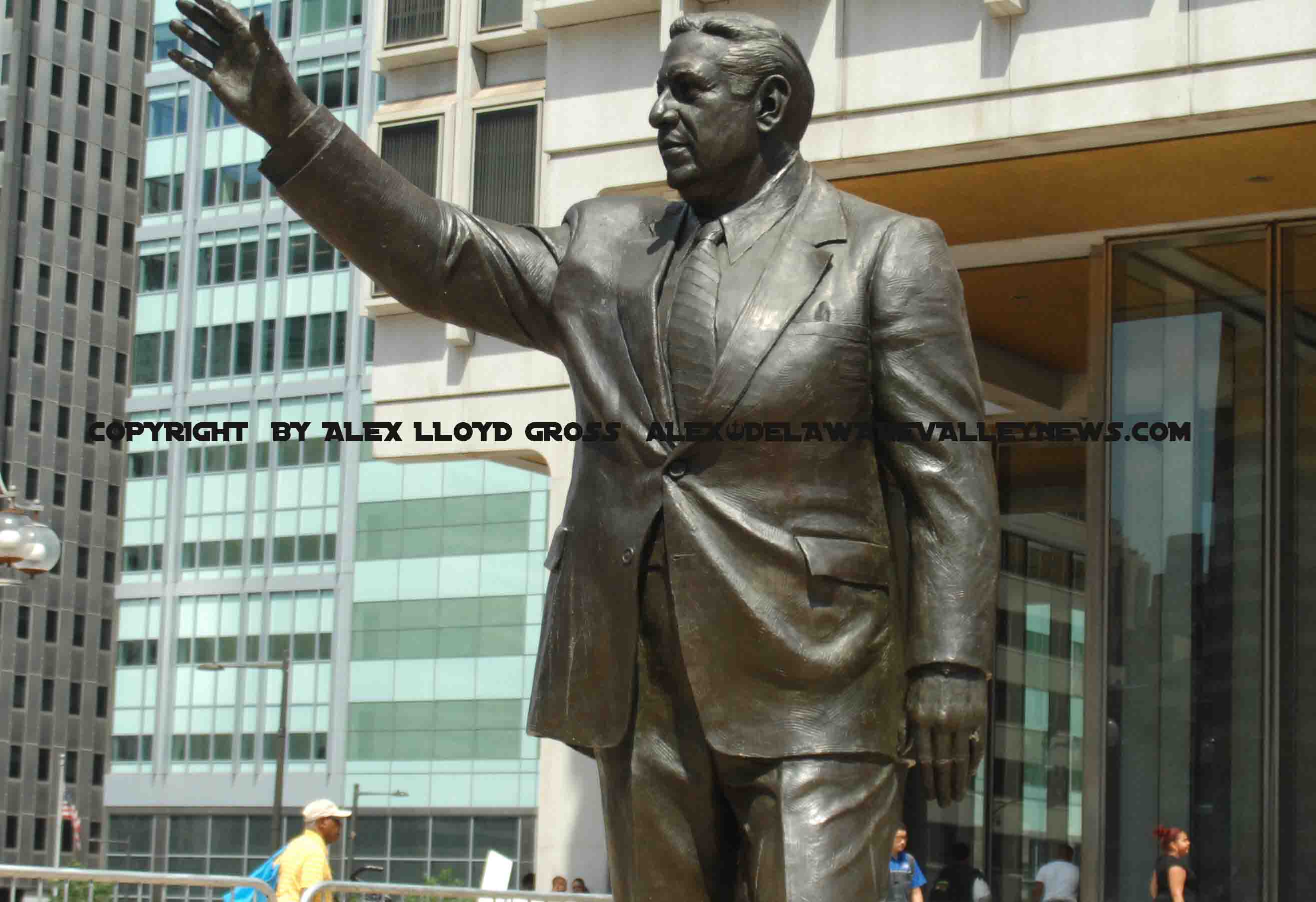 On eve of Antifa rally, city announces Rizzo statue will be moved
---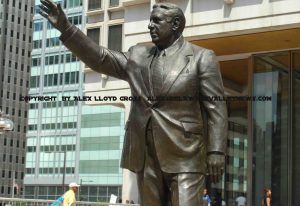 By Alex Lloyd Gross
The ultra left  protest group Antifa has announced that on November 4, 2017 they will hold multiple protests across  the nation.Including one right here in Philly 20 feet from the Rizzo statue. In the past, their protests have become violent. People have been hurt. Locally, one of the factions of this group has joined with Black Lives Matter, and set their sights on the Frank L. Rizzo statue that has graced the Municipal Services Building for over 20 years. Suddenly,  a small group of people have become offended at it. Most of those people have not even been alive to experience Rizzo to offer their own, unbiased opinion.
Today, November 3, 2017 Mayor Kenney sent out a press release stating that  the statue will be moved. The release did not say where only that they needed time to study where to put it. It may be up to one year or more, before the statue is moved. When it is moved, it stands an huge chance of being damaged.  As Antifa rallied around the statue with Black Lives Matter in August, it was vandalized at least twice. The city asked for public opinion on the statues future but did nothing to vet email addresses to insure that people were not stuffing the ballot box using multiple email accounts.  It is hoped that the timing of this announcement will appease the protesters and they will leave the statue alone.
This is all done under the guise of rebuilding the Thomas Paine Plaza so the statue would have to be moved anyway. Critics of the mayor  do not believe a word of this,when he has made public statements that he was "Never happy with the statue" and would "Be happy to see it go".  BLM and Democratic Councilwoman Helen Gym  have pushed for this to happen, as the statue offends them. Gym also voted in favor of the unpopular soda tax.
Rizzo was tough as nails. He was gruff.  However, he was never a racist. In fact, when he served as police commissioner,he went to great lengths to insure that  inner city areas of North Philadelphia were protected , as the Watts riots happened. People were destroying their own neighborhoods across the country.  In Philadelphia, thanks to Rizzo's tactics, he stemmed the riots . He commandeered a SEPTA bus, spray painted POLICE on it, and drove around the area, dropping cops off at different intersections, and then redeploying  them. This gave the illusion that the area was flooded with thousands of officers. In reality,there were less than 100.