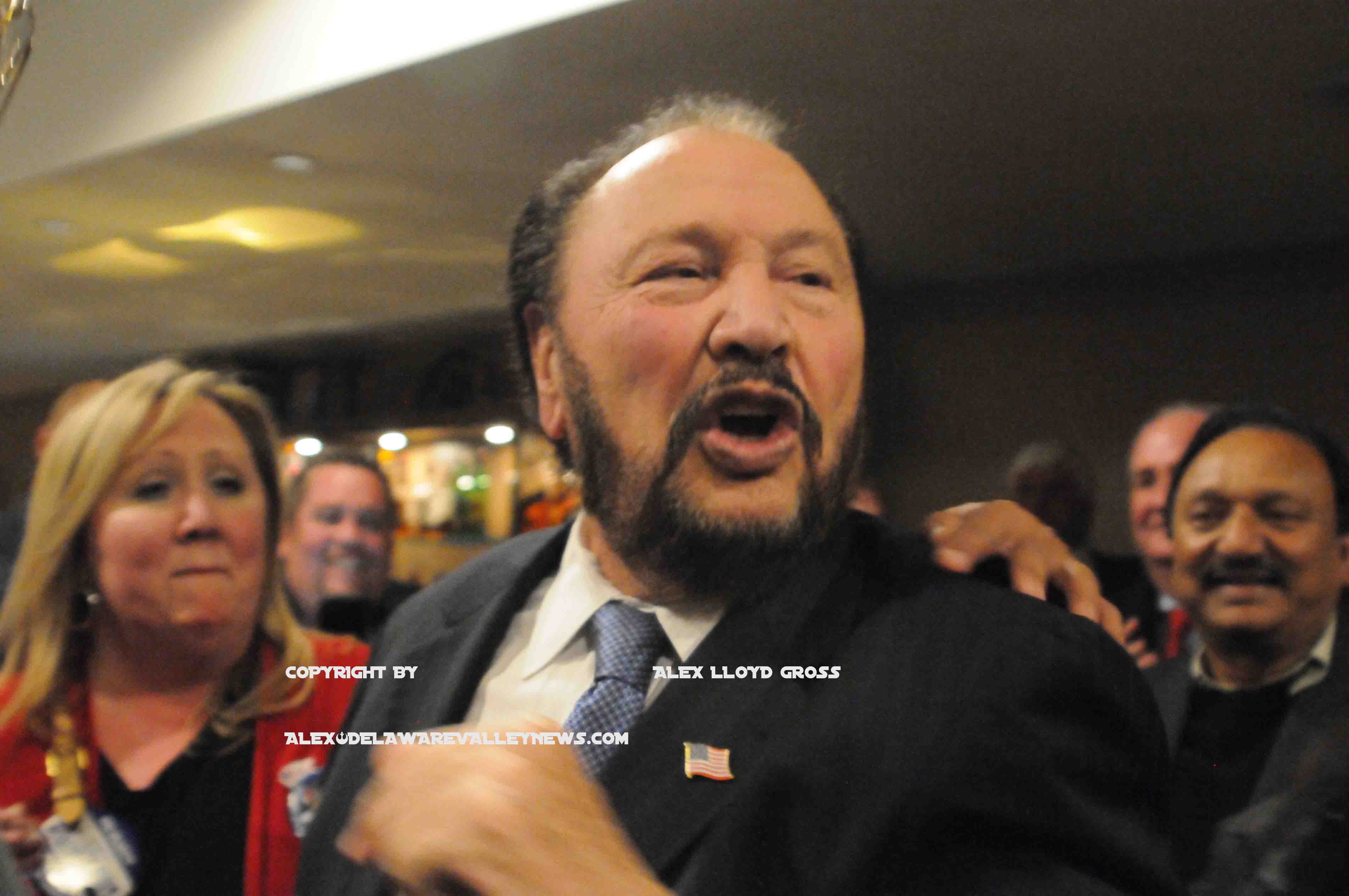 Joe DiGirolamo reelected Bensalem Mayor
---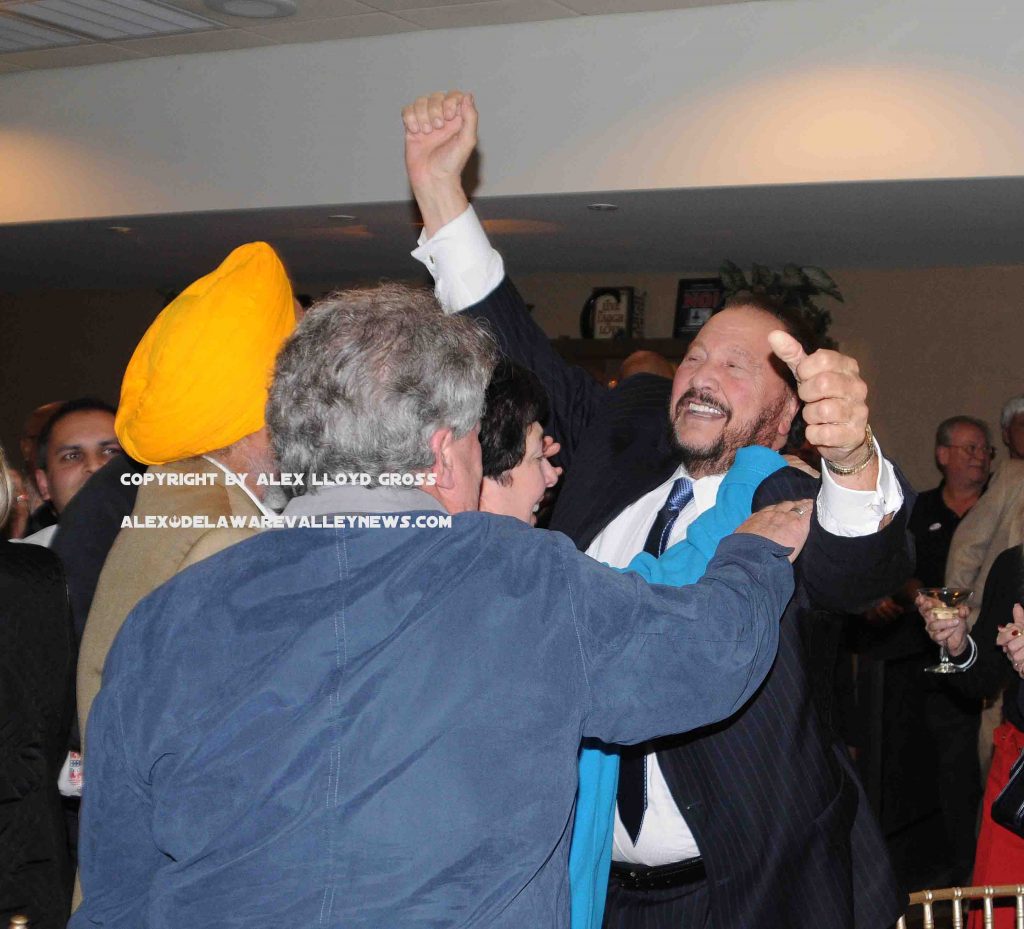 By Alex Lloyd Gross
In a very tight race for the job of mayor in Bensalem, incumbent  Joe DiGirolamo was in the fight of his political life and came out the victor against challenger Bryan Allen. The republican has been at the helm in the Bucks County township  for a while. During that time he has forged relationships with people, made contacts and gotten the township to grow.  He has also upset a few people  who do not agree with him. That is why the Allen was able to do so well. Allen is a councilman in Bensalem and had his own vision for the township.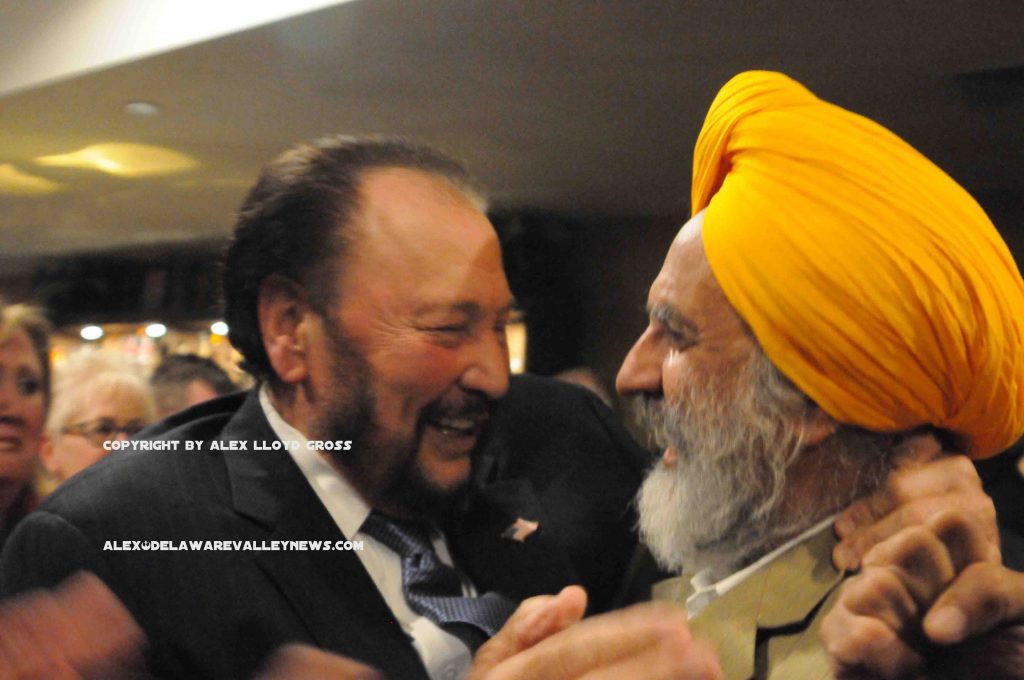 At the Inside the Bensalem Country Club, DiGirolamo was holed up in a small room with his advisors, looking over the numbers coming in.  At times, the numbers did not look good. While he was getting his information, the crowd of a few hundred faithful were getting their info as well and hoping he could pull through. About 10:30 PM,  He emerged from his room, looking relieved and began slapping hands with people and giving them high fives. " My family has never been in politics and they threw crap at my family and they should burn in Hell,"  the Mayor said.
Allen is a capable candidate with different ideas.  The campaign went down hill when Allen tried to infer that the mayors office was in contact with the DiNardo family with mailings that went out, showing Cosmo DiNardo with a crazed look in his eyes, pointing a gun.  Dinardo is charged with killing four males during the summer. He resided in Bensalem . Facebook posts by various people added fuel to the fire when some of those posts tried to insinuate that the Mayor used his influence to allow DiNardo  to go free on gun charges. While the mailings may have worked with some, a lot of people were turned off by them.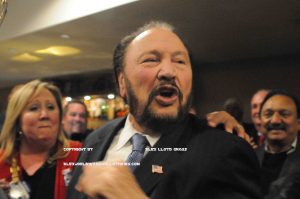 "All the shit they threw at me and I still came out on top", DiGirolamo said during his jubilant walk through the country club.  There was a podium set up but he never got near it. Instead, he got a third of the way in and was mobbed. He declared victory from there. His margin of victory is small, less that 500 votes, with more votes still to come in. "This is not about me, this is about you, young people, take control, you are the future of this township," he said during his remarks.
Allen has the right to request a recount, if he does not agree with the final numbers.