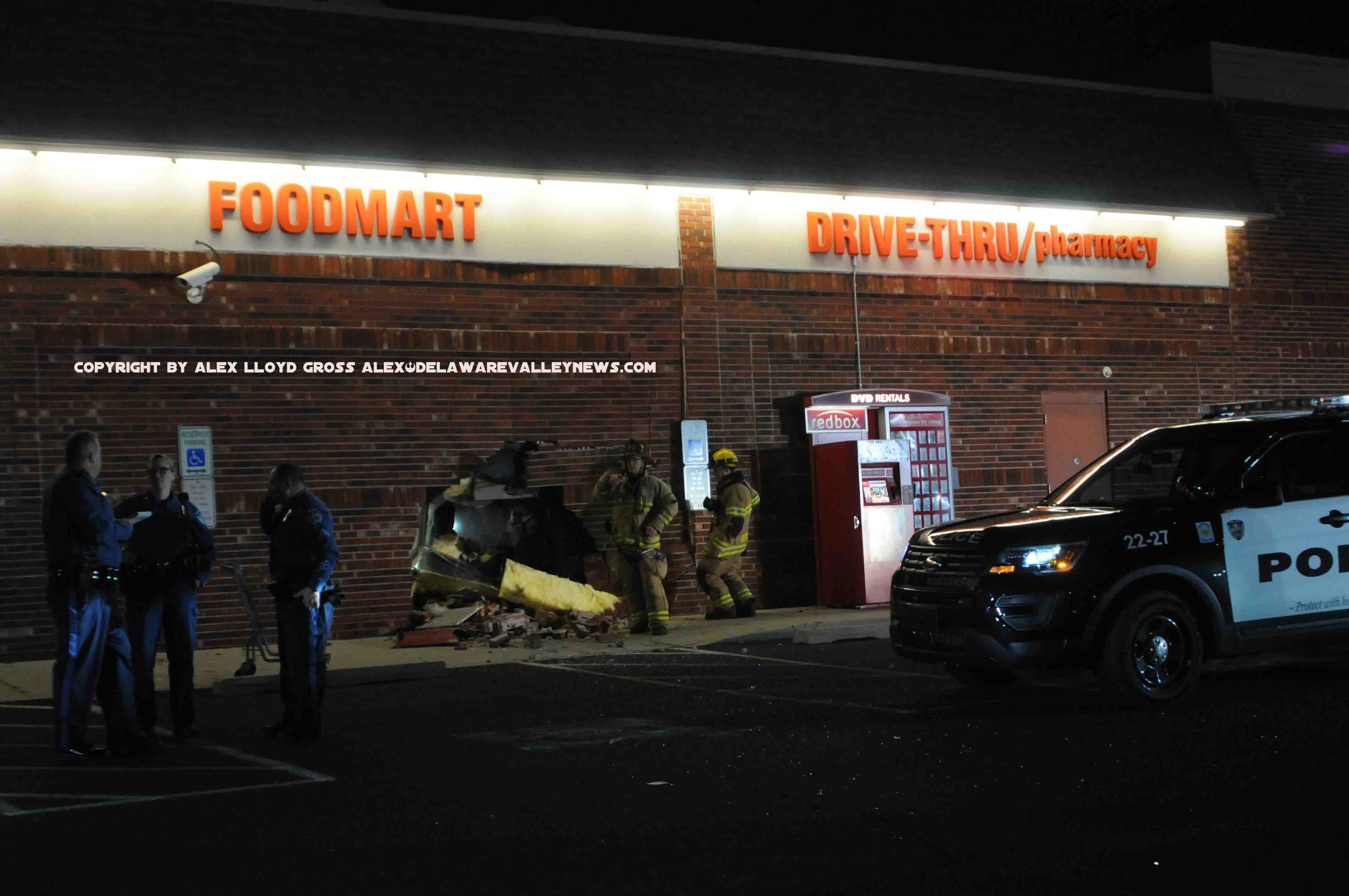 CVS pharmacy damaged in Bensalem crash
---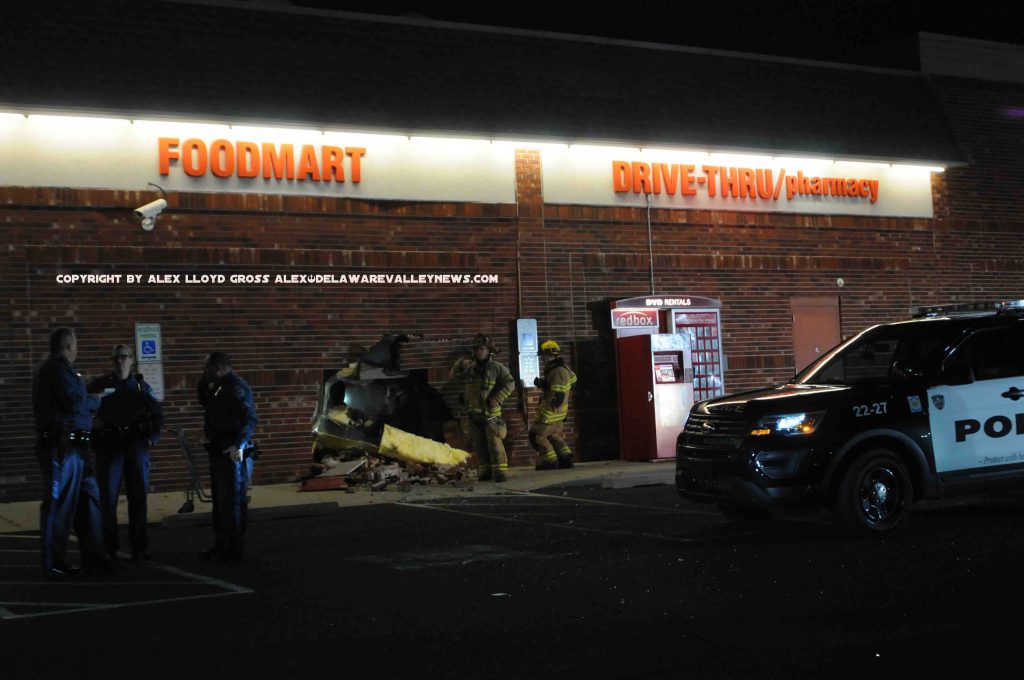 By Alex Lloyd Gross
A one vehicle accident in the parking lot caused serious damage to the CVS store located on Hulmeville and Byberry Roads in Bensalem. Shortly after 10:30 PM November 15, 2017,  an elderly lady apparently reversed her vehicle and slammed into the wall of the store. The force of the impact punctured a gaping hole in the bricks. The woman then put her car in drive and mowed down some bushes and a light post that were on the TD bank property, which is adjacent to the store.
There were no other vehicles involved police said.  Township building inspectors will have to come to the scene to determine if the store can reopen and what repairs are needed besides brick. The building might not be structurally sound so those repairs would have to be completed before the store could re open.  Police on the scene could not answer as to when  that might be. Police will be detailed to the shop overnight, until it can be secured, as the hole allows people direct access to the store.
It was not known if the store was open or if employees were inside during the crash. There was only one injury and that was to the driver of the car, who is in serious but stable condition.  The identity of the woman was not known at press time.