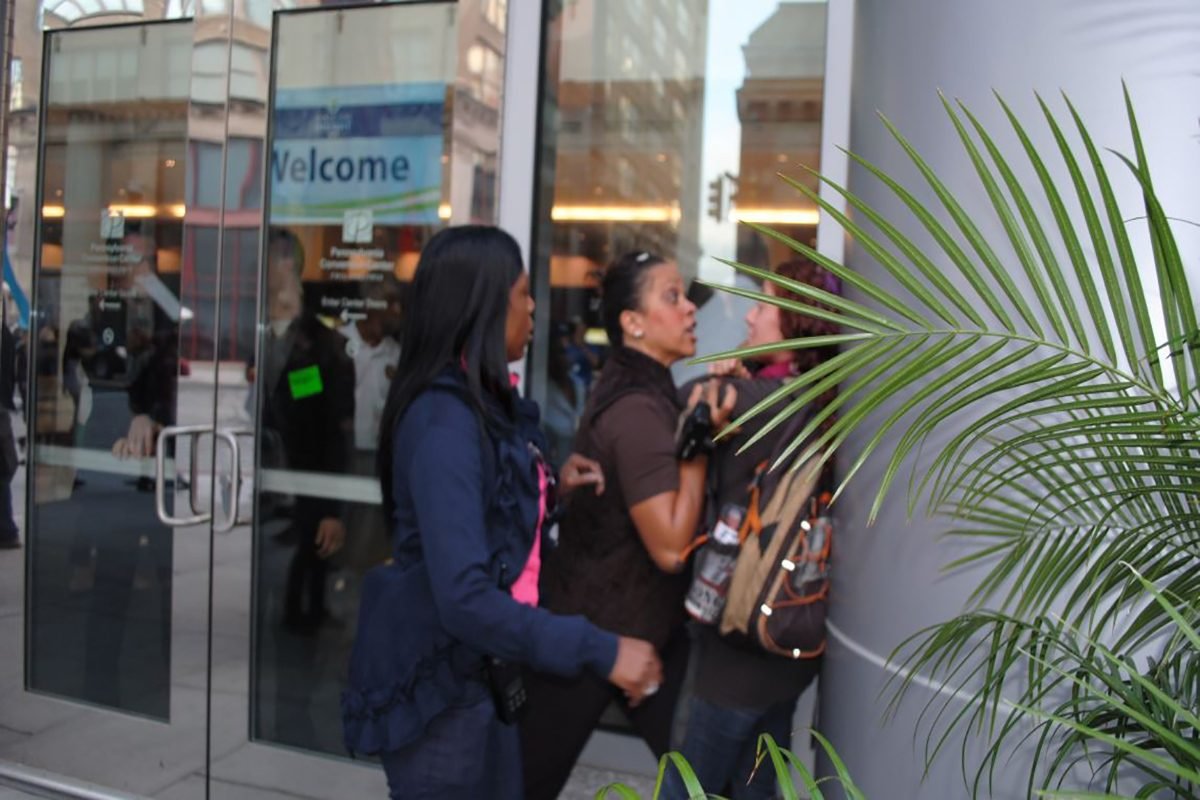 City to pay two photographers $250,000 in civil rights case
---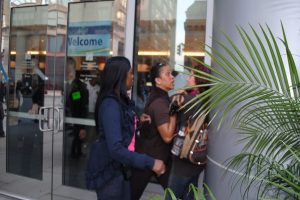 By Alex Lloyd Gross
When Charles Ramsey was Philadelphia Police Commissioner, he instituted a policy that officers were not to bother, obstruct, obfuscate , harass or stop photography of police officers.  In addition to that, the action of photographing police scenes  was protected by the United States Constitution.  With all of that in place, two Philly cops decided to act on their own and flagrantly disregard posted policy and violate the civil rights of two separate people. Yesterday, they learned their stupidity cost city taxpayers $250,000 in a settlement and upwards of $1million in legal fees to try to justify the cops behavior. The city lost that battle badly this year. You can ready about this here.
Amanda Geraci was a legal observer for a group called "Up Against the Law". That name in and of itself should have been a signal for police to leave her alone. As one of her group members was arrested, she stood back and tried to video tape the arrest. She was jacked up against a pillar and made to stop taking photos.  Her group bills themselves as a police watchdog group aimed and filtering out corruption in law enforcement.  To quote one anonymous source, the cop "took the bait and paid attention to Geraci when she was conducting herself legally".
The other incident happened when Richard Fields, then a Temple University student  watched as police arrested people at a party. He was standing across the street not bothering or interfering with anyone, when a Philly cop saw him and arrested him for taking photos. Since  there is no law against that, cops will try to pin a charge of disorderly conduct or violation of administration of law on the person they arrest. It never sticks and Fields saw his charges dismissed when the same type of charges were leveled at him.
Not content to simply let the matter go, and retrain all officers, the city law department sought to get a ruling that the cops were correct. The first judge, ruled for the city erroneously., This was overruled on appeal and now there is precedent in the Third Circuit which encompasses this area.  The idea to fight this cost city taxpayers about $1 million  in legal fees and settlements to the two photographers.
The money was the result of a settlement between the ACLU lawyers representing the photographers and the city. The payout concludes this matter which has gone on for over five years.
Philadelphia has come a long way and recently held the 2016 Democratic National Convention, which saw most officers acting professionally and doing what they should be doing, which is ignoring photographers . There was one exception,  at Broad and Pattison, Lt. Hawkins tried unsuccessfully to stop photography in the area.