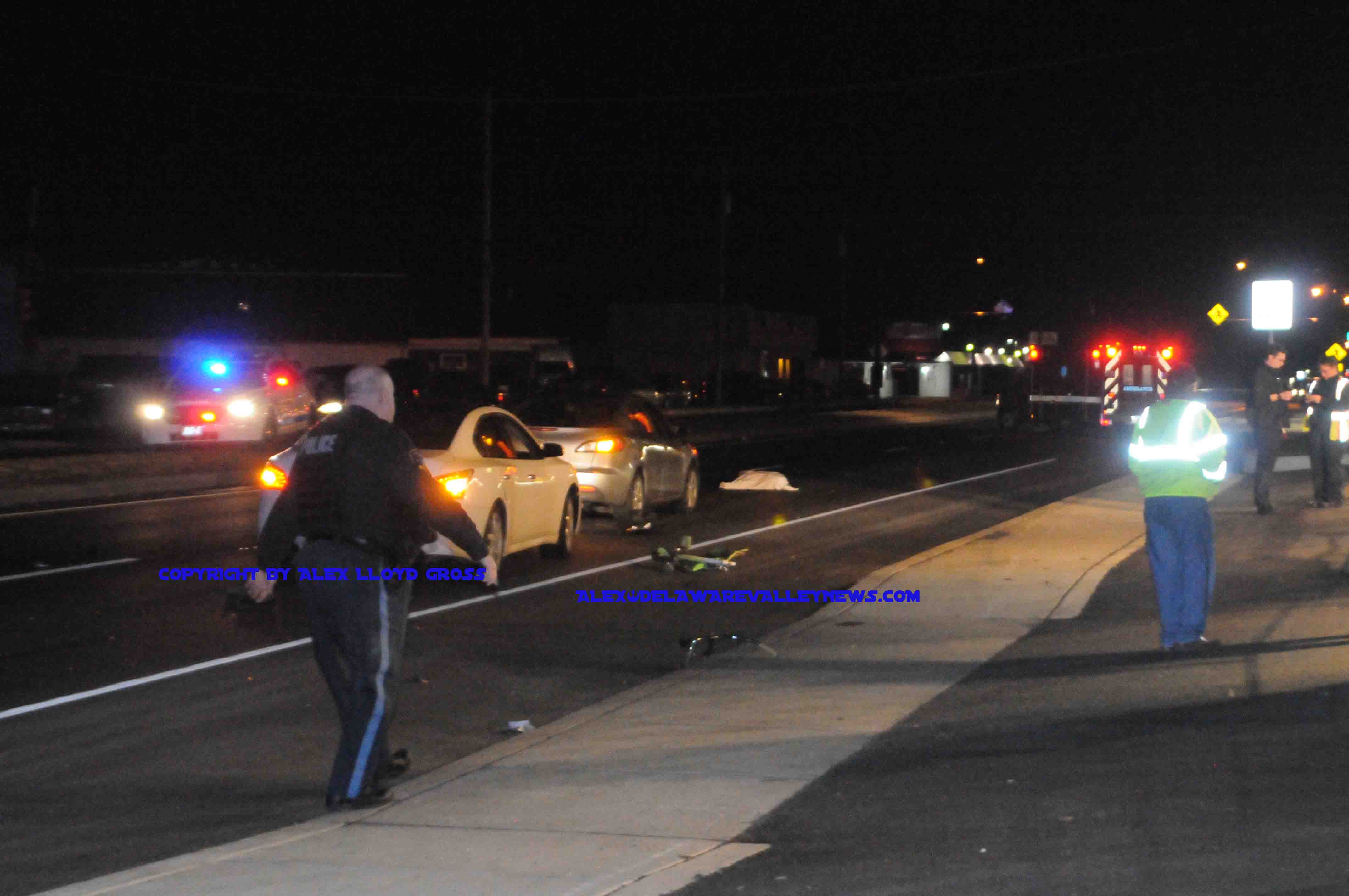 Bike rider killed in Bristol hit and run crash
---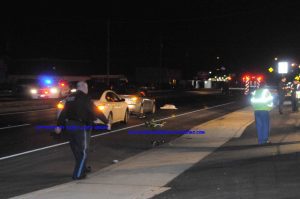 UPDATE DEC 23 2017
Police have taken possession of a Mercedes they believe is the car that struck and killed Kevin Williams.  The owner is not from the area. The vehicle was in a garage in Bristol Twp., police said.  At this point, the investigation is far from over and no arrests have been made yet. The driver has not been identified.
Original story below
By Alex Lloyd Gross
Police in Bristol Borough Pa, are looking for a silver or grey  Mercedes AMG  with heavy front end damage. The driver struck and killed an adult male who was riding his bicycle  on Route 13 near Corson Street just after 8:00 PM December 19, 2017. The driver never stopped and kept going north on route 13. This was not a light impact . The bicycle exploded on impact, with pieces of it strewn almost 50 years from initial impact.  The rider was thrown as well.
The family of the male has been notified, police said he is  identified as Kevin Williams from Corson Street in Bristol Boro..  Fire trucks were called to light the scene and Fire Police from Bristol Twp. and Borough were called to duty.  Cops are hopeful they will find the vehicle. Part of it were laying all over Route 13.  If you notice a friend or neighbor that has a Mercedes AMG that is silver or grey,  and they are not driving it recently, cops want to hear from you. Also, if you see one with damage to the front, even if  it a different color, police in Bristol Borough would like to investigate it. There is a chance the driver  may try to paint it.
Security cameras attached to multiple businesses in the area are being checked to see  what they captured.