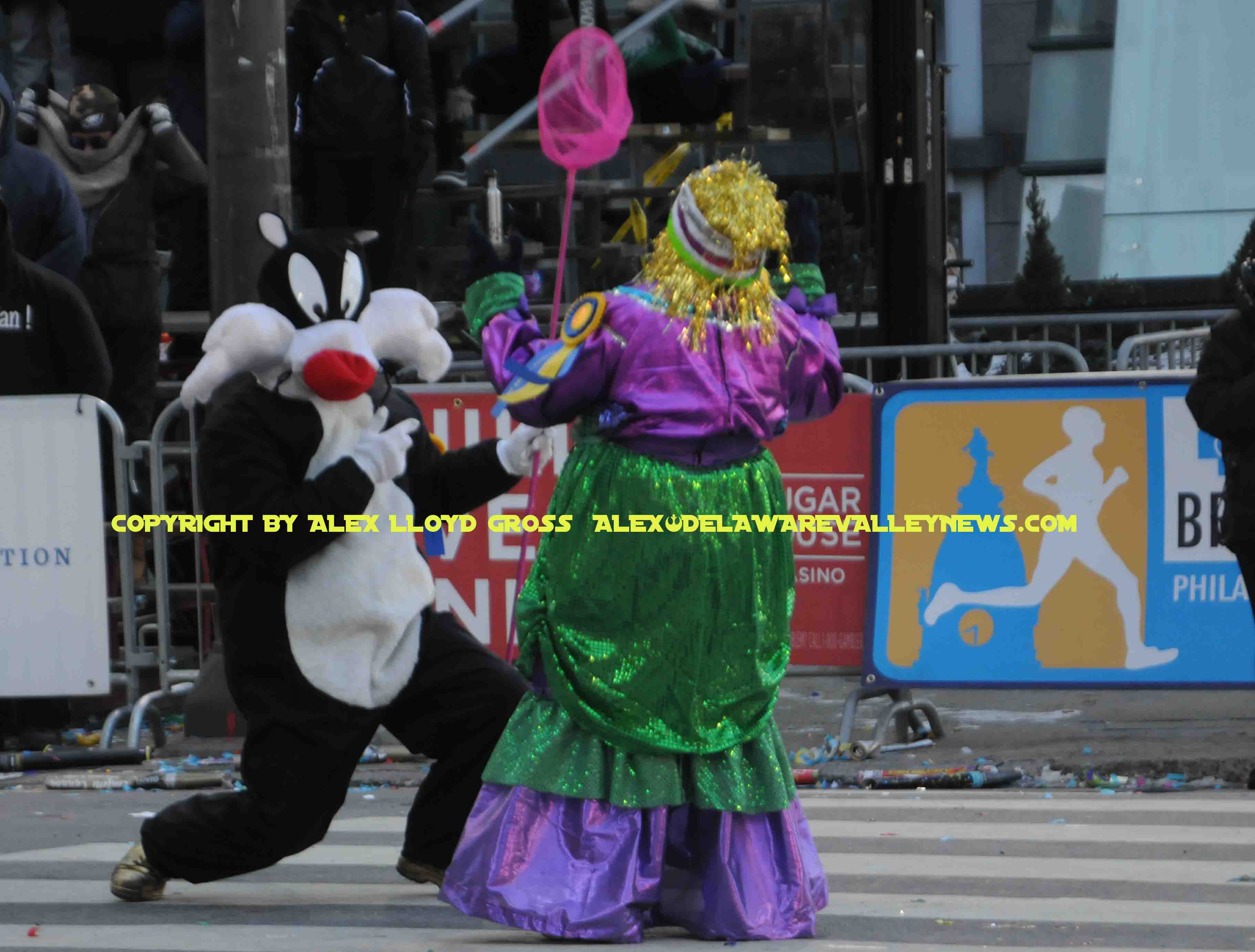 2018 Mummers march in frigid cold
---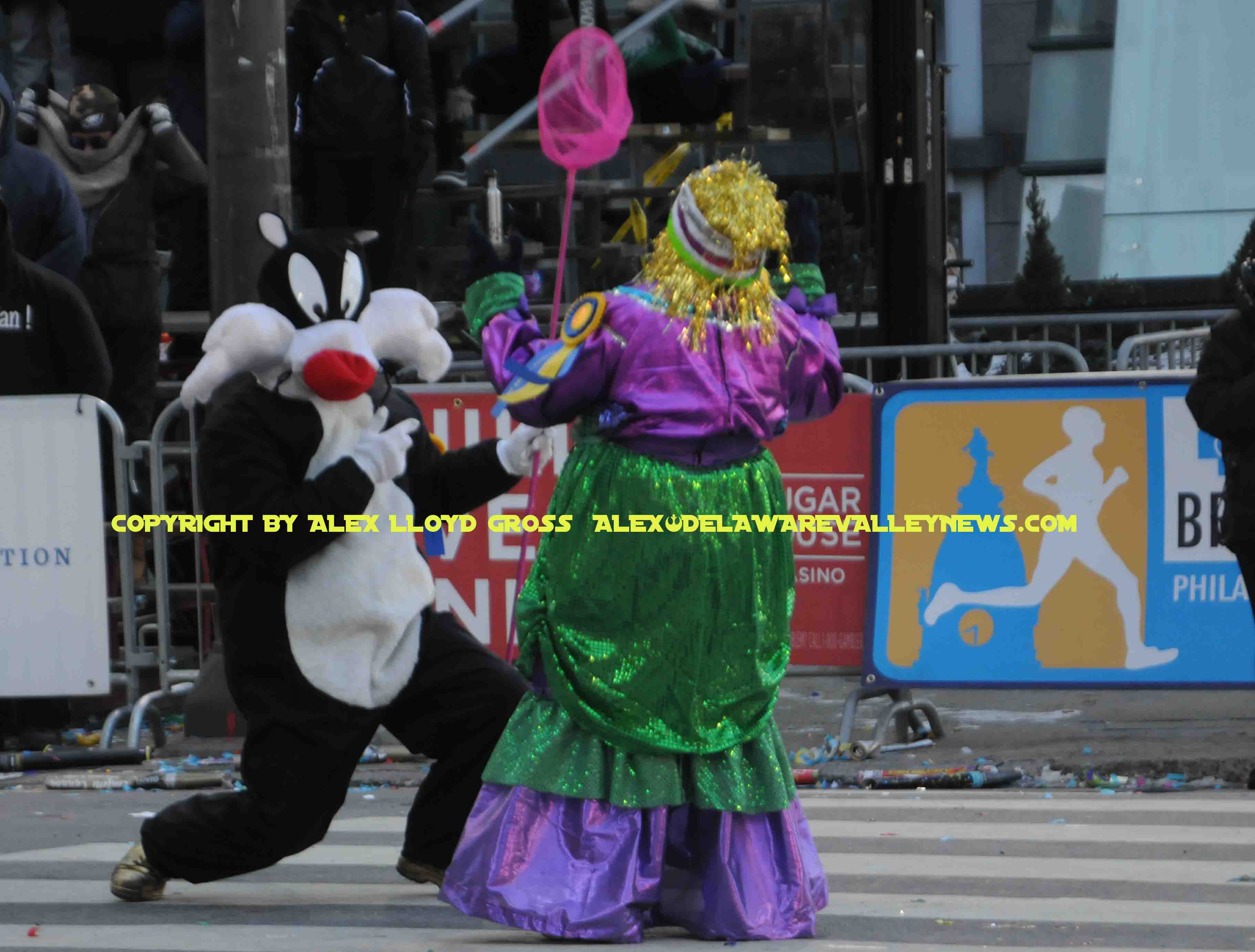 By Alex Lloyd Gross
The mummers are a New Years Day tradition.  A group of dedicated people get dressed up , march up ( or in this case, down) Broad Street and compete for prize money.  The parade went on this year,  amid freezing temperatures, and delays of over an hour, but it went on.   Fans braved the  cold in the bleachers and on the sidewalk , hoping to see the parade.
While comics, fancy and string bands will march down Broad Street, there are only a few select areas where they will perform. The area in front of city hall is the only place where the string bands will do their complete act, with props , in front of the judges. Once they were done, the props exited  the area,  The bands, however,continued their march to the conclusion of the parade. The area around city hall was only accessible for those people that had a ticket. Others stood near the fence on milk crates, hoping to catch a glimpse for free.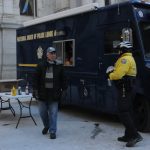 January is supposed to be cold, but this was one of the coldest in recent memory. Hundreds of cops had to man their posts, and try to stay as warm as possible.  The FOP Lodge had a few   canteen trucks out, on the parade route, giving coffee and hand warmers to those officers that needed it. If parade goers requested it, they were given warming supplies too. The Fire Department had their own team doing logistics for their members.