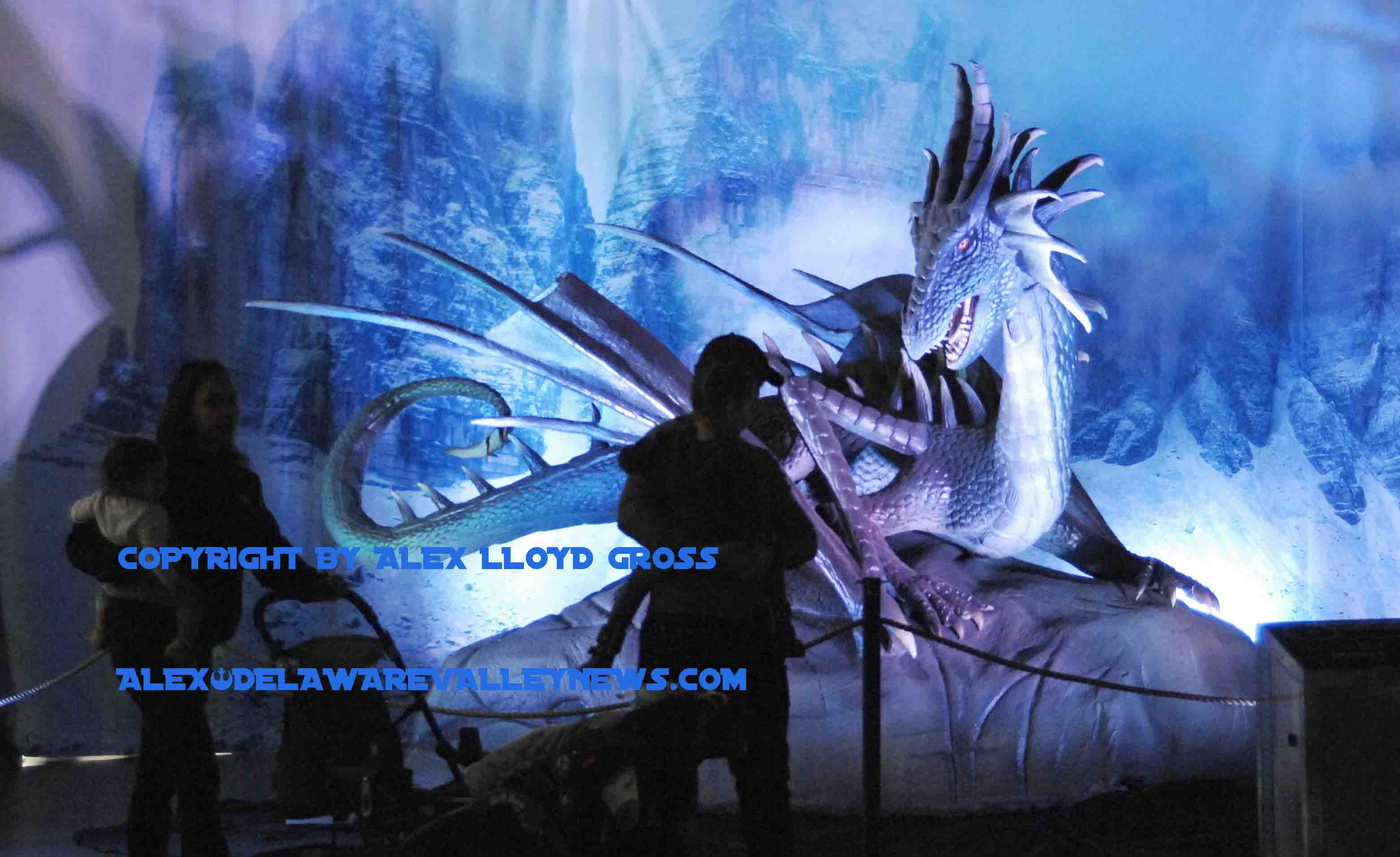 Dinosaurs invade Philadelphia
---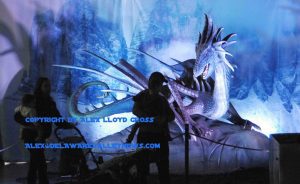 By Alex Lloyd Gross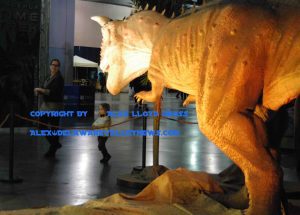 Dinosaurs were thought to be extinct for over 150 million years.  But they are back.  In Philadelphia at the Pennsylvania Convention Center  located on Broad Street, at Arch,  the Dinosaur Time Trek show is in town for this weekend. While the displays might not be alive, they do move around. In fact, the dinosaurs,  can have their movements controlled by people. The interactive exhibits are pretty cool for big kids ( read adults) and children, will eat it up.
You can dig for fossils and for a small extra charge, you can pan a round of dirt. you can find ( and keep) items like shark teeth,  horn coral and ammonite.  The cost is about $25.00 per ticket. for the show. The fossil dig is a bit more.  There is a souvenir shop where you can buy candy for about a buck , all the way up to $26.00 replicas of dinosaurs.  Something for everyone.
During the opening hours,  children were busy getting selfies taken in front of the exhibits.  They were not scared. Next to each exhibit, is information about the specific dinosaur . As you venture deep inside the show, there is a maze to walk around in and some dragons to see as well. Videos were available to send to your friends of you standing next to a fire breathing dragon, which is shot on a green screen.
With temperatures expected around 10 degrees, this is the perfect opportunity to get out of the house for a few hours, stay warm and learn something. Tickets can be purchased via the above link or at the door  for the same price.