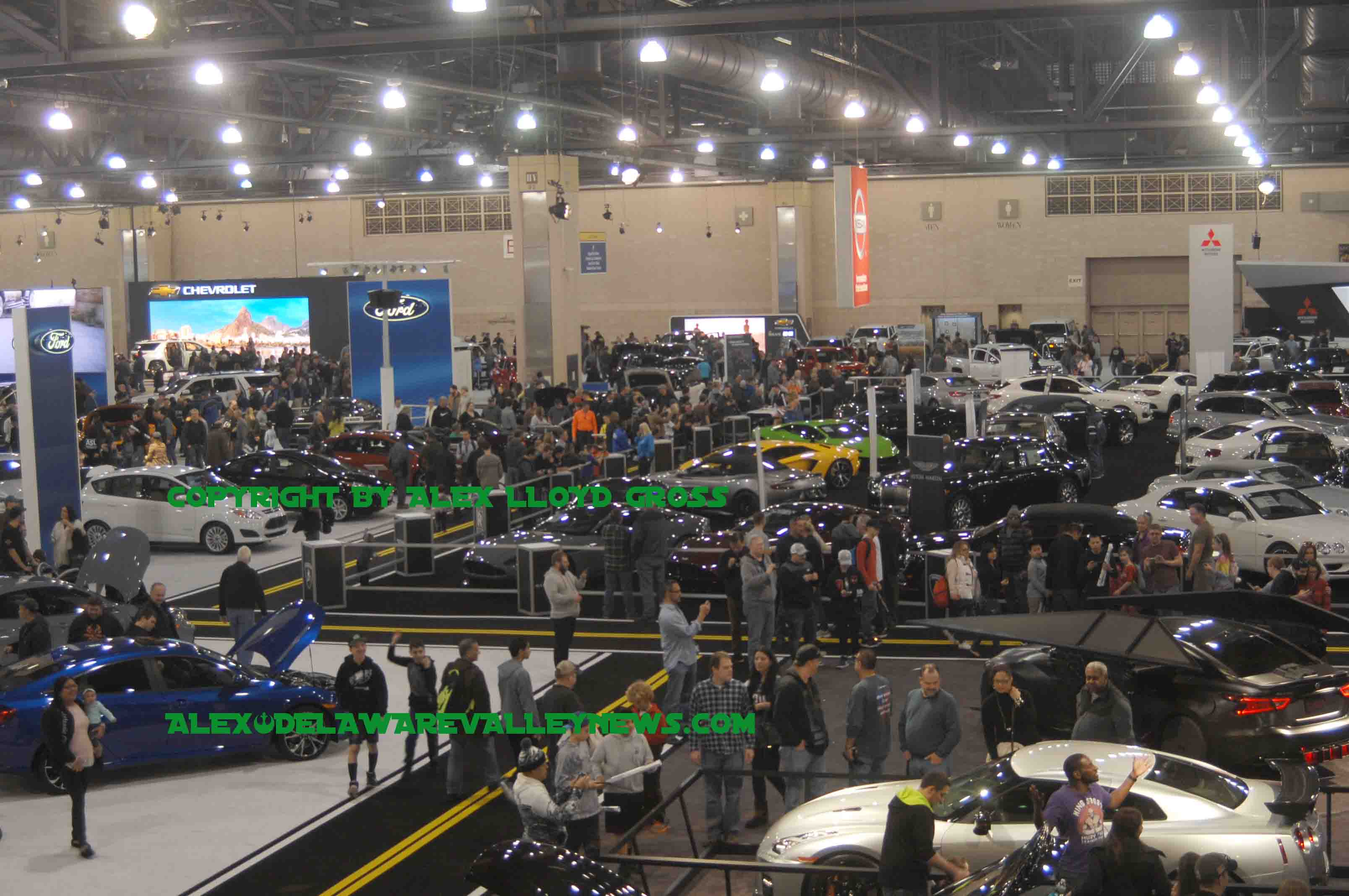 2018 Philly Auto Show rolls into town
---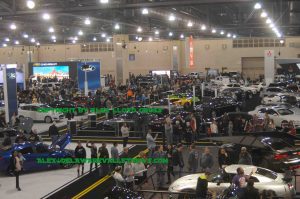 By Alex Lloyd Gross
The Philadelphia Auto Show is here and it runs until February 4,  2018. It closes just in time for people to make it home watch the Eagles take the Super Bowl.  This show has it's high points and it's low.
As you walk through, you get to sit in and play around with most of the vehicles that are there.  New vehicles run upwards of $20, thousand  up to half a million.  Here is what you need to know if you want to navigate your way through the show.  Some vehicle manufacturers have test drives. They will give you a small token for taking up your time. This is good.  Kia knocked it out of the park with a $10.00  Target gift card.  Something for everyone. Toyota gives out a charging cord. Another good move, as you can never have enough of them. Volkswagen will give you a bag. Please.  Unless you are a Volkswagen aficionado this is a waste of time.  A bag that will be tossed a month after the show. Mazda will give you a Starbucks gift card.  Great if you like Starbucks. If you don't, then you are out of luck.  Ford will send you $50.00 for a test drive later. Best deal there.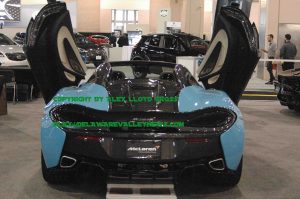 Different exhibitors will have promotional items. Some are for the taking. Others, you have to spin  a wheel or play a game. If you lose you get nothing. Great way to tell a potential customer they get nothing. People don't like to wait in line and come away with nothing.  You can see older, classic cars  and take plenty of pictures.  If you ask,  you may be able to get behind the ropes for a photo with a luxury vehicle.
You can come and go from the show. No reason to pay top dollar for food when the Reading Terminal is right next door. You can even bring your own drink and avoid the soda tax.  Jeep has the biggest waste of floor space with their obstacle course. You are a passenger and a driver with  you  drives over things like bumps and hills. Boring. Ford has a race car simulator that is a lot of fun. Each ride is about 2 minutes.  People constantly crash the car and watching them spin around trying to control it is entertaining.
State Farm Insurance is  also giving out bags which will most likely be discarded in a month,  They are also giving free engraved key chains which  will be kept indefinitely. This is probably the best deal in the building. One word of caution. Do not put your name and address on your keys. A thief can find them and use them.  A phone number is best.  People also use them to identify pets.