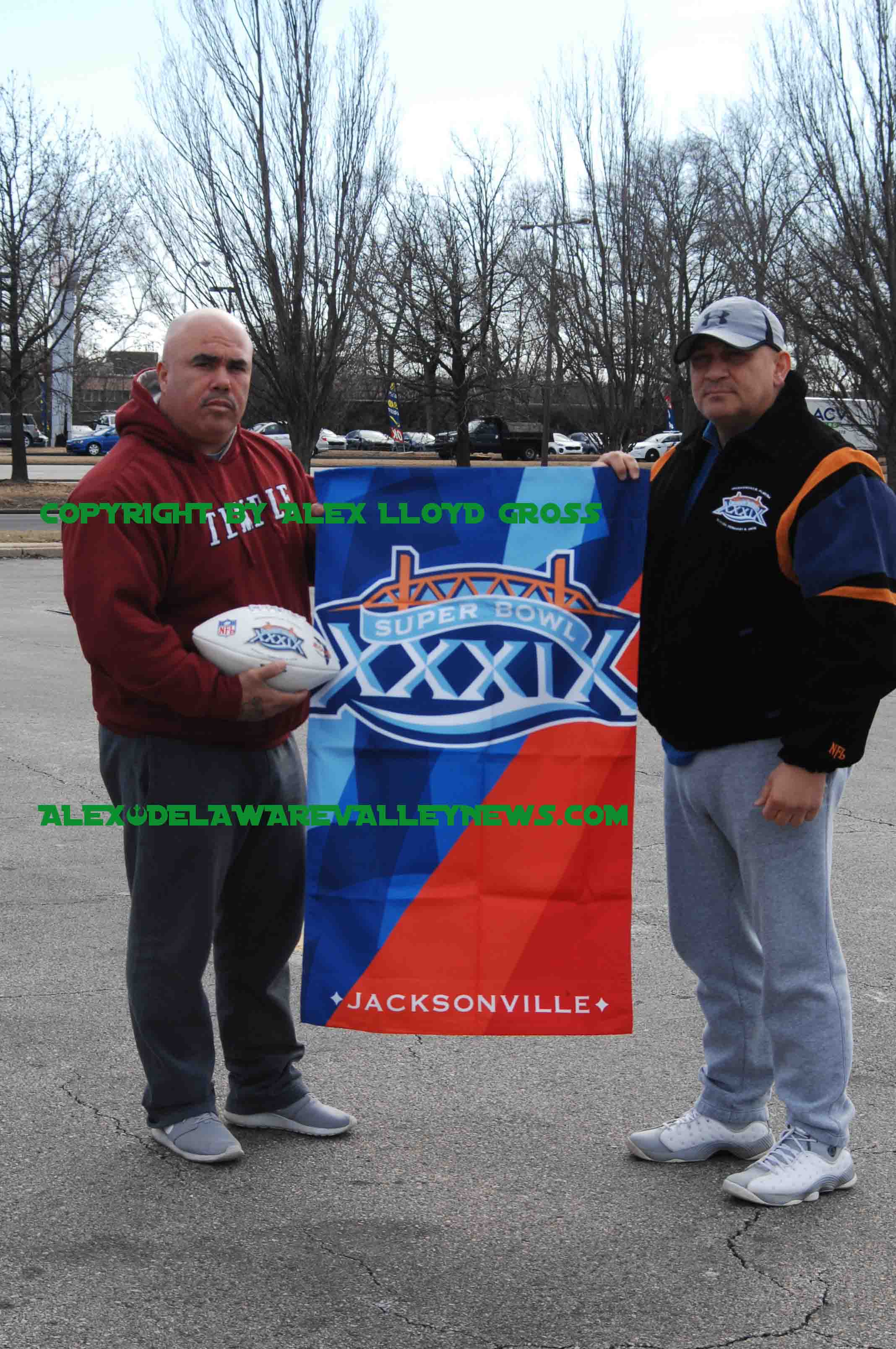 Eagles Fans Remember Road Trip To Super Bowl
---
By Alex Lloyd Gross
The Philadelphia Eagles have only been to the Super Bowl twice.  They lost both times.  In the 2004 season, they played the New England Patriots  in Jacksonville Florida. Fans clamored for tickets and three sports fans from the Philly area decided to take a road trip  to see the game.  Kenny Yeretzian, Sal Rosales and Scott Malaby had a few extra dollars to spend and thought this would be a great excuse for a vacation.  It's cold in Philly,  they can go somewhere warm and witness Eagles history. It was a no brainer.
After making arrangements with a reputable ticket broker,  the trio rented and RV and started out the drive to the stadium Thursday afternoon.  "We made a lot of stops, along the way., Yeretzian said. Places like South of the Border and other food and fuel places became a welcome respite from the road.  They arrived in Jacksonville  on Friday. They found a hotel that actually had a suite available for about $600.00 a night, Split three ways that was reasonable.
After checking out the NFL Expo  ( similar to the NFL Experience) and different Super Bowl parties, they got more excited for the game as time went on. By Saturday, "We got our tickets. They cost $2300.00 each," Yeretzian said. They knew the broker and had no worries that he would sucker them in for almost $7500.00  for three pieces of paper. Lots of others were not so lucky. Quite a few people bought fake tickets from fly by night sellers. The trio paid a pretty penny to park their RV . "It was close to the stadium, really close, " Yeretzian said.
Security was tight but nothing like it will be in Minneapolis. The three arrived at the stadium early and began to tailgate.  "Outside the place,there were rows and rows of souvenir stands. It was there I saw a Super Bowl XXXIX jacket. It was suede and they had only two left, so I bought it," Yeretzian said. The jacket was about $500.00. They also manged to buy a souvenir football for over $100.00.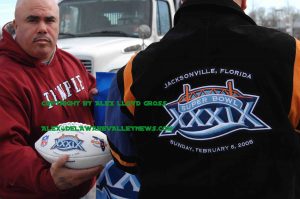 As  the afternoon wore on,  the time came to go into the stadium. "Believe it or not we went in only 45 minutes before the game was going to start," Yeretzian said. They took their seats and watched the game, spending more of their cash on stadium beer and food. This game was not Donovan McNabb's finest hour. He was out of it, He came to the game full of ego. He should have benched himself, but did not. "As the third quarter was about to be over, we  were pissed, upset we knew we could lose this," Yeretzian said. They did.  As the worse time management ever, with McNabb strolling down the field, when he should have been running, precious time was wasted.
When the game was over, they left the stadium and stayed over one more night."There were a lot of Eagles fans there, a lot, and they were all upset they lost", Rosales said. The drive home was uneventful, the weather was beautiful, no snow. They got back into town on Tuesday. Kenny had a friend that worked in the stadium and he hooked him up with some of the official stadium banners.  All three spent about $15,000.00 including fuel, parking, food and tickets. That jacket, "I never wear it", said Kenny.
Will they do it again Sunday?  No. With the temperature going to be in the single digits, and snow a possibility for part of the weekend, it does not seem to hold the luster that someplace warm does for this trio. However , should the Eagles win, it will feel just as warm as the Jacksonville Sun.