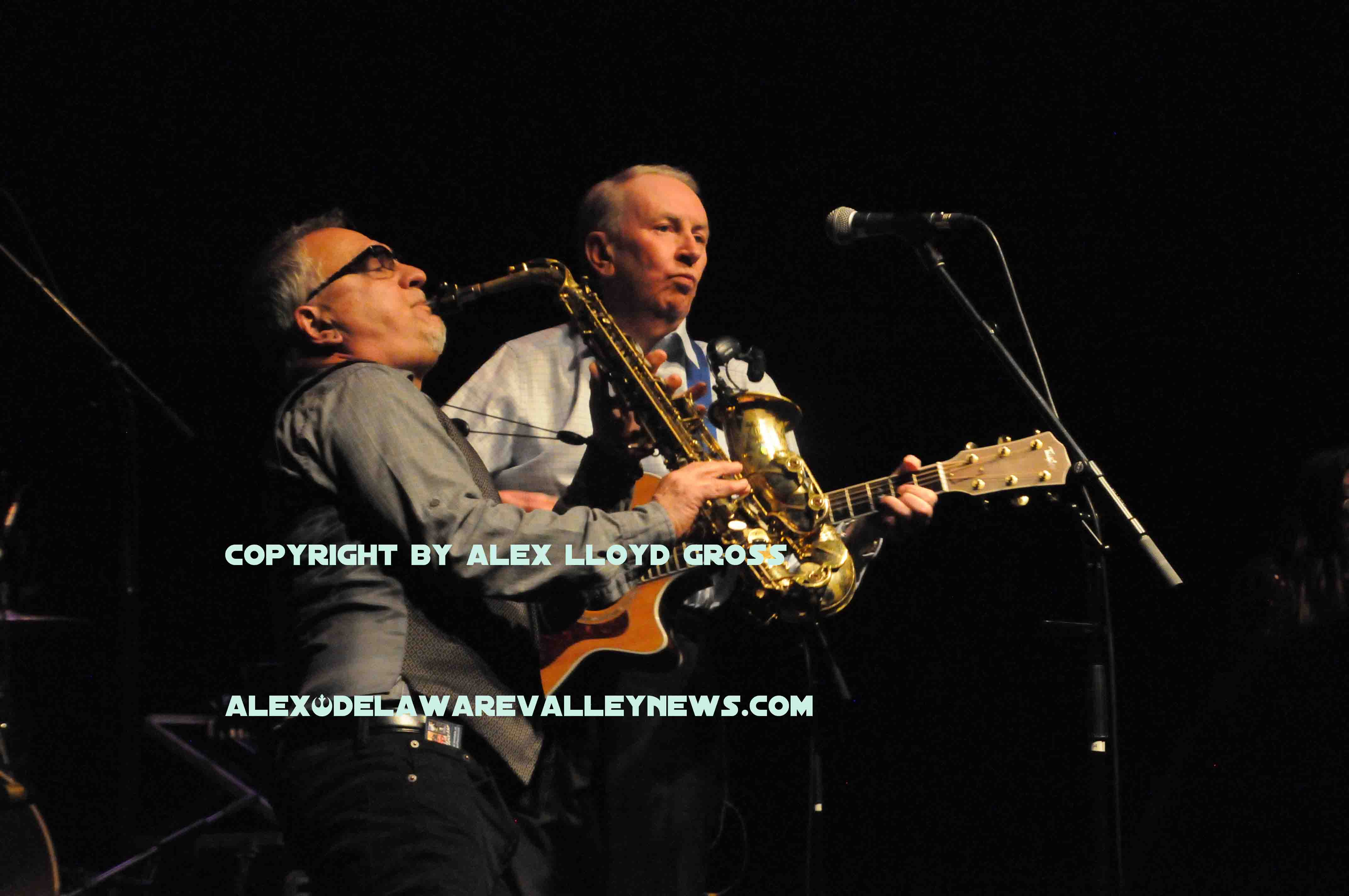 Al Stewart brings the cat to Sellersville
---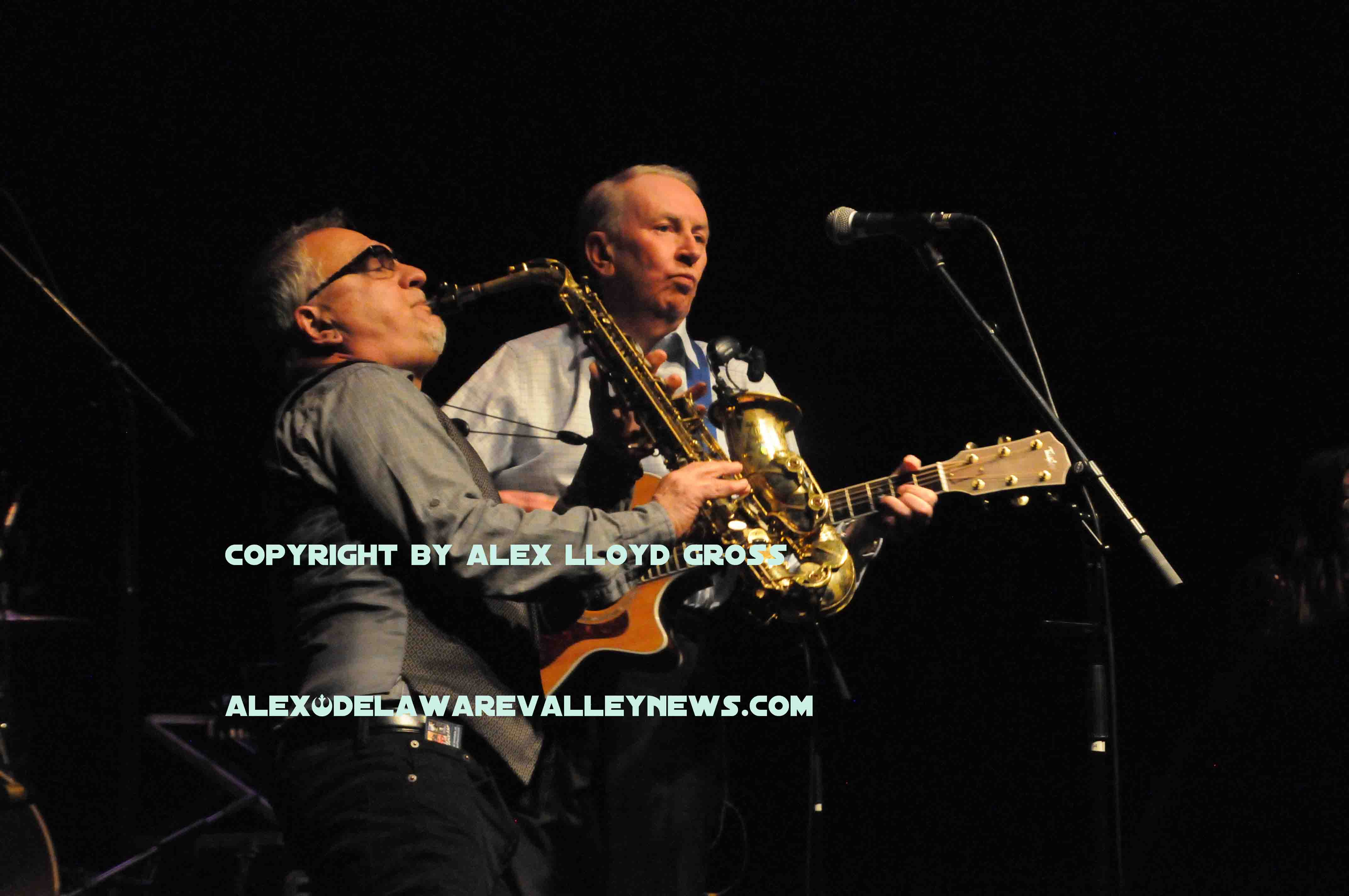 By Alex Lloyd Gross
Al Stewart, the eclectic singer songwriter best known for composing Year Of the Cat, was in town last night, February 13, 2018 and he brought an entire band to play the full album.It was stupendous.,  To write a review about Stewart using second grade grammar like "good" and "the band played "well" is to do him a disservice. Stewart is very much into language, with an above average vocabulary. He uses that vocabulary to write his songs.  The fact that they might not be commercially acceptable is irrelevant.  It's what Stewart wants to do and he has been successful at it.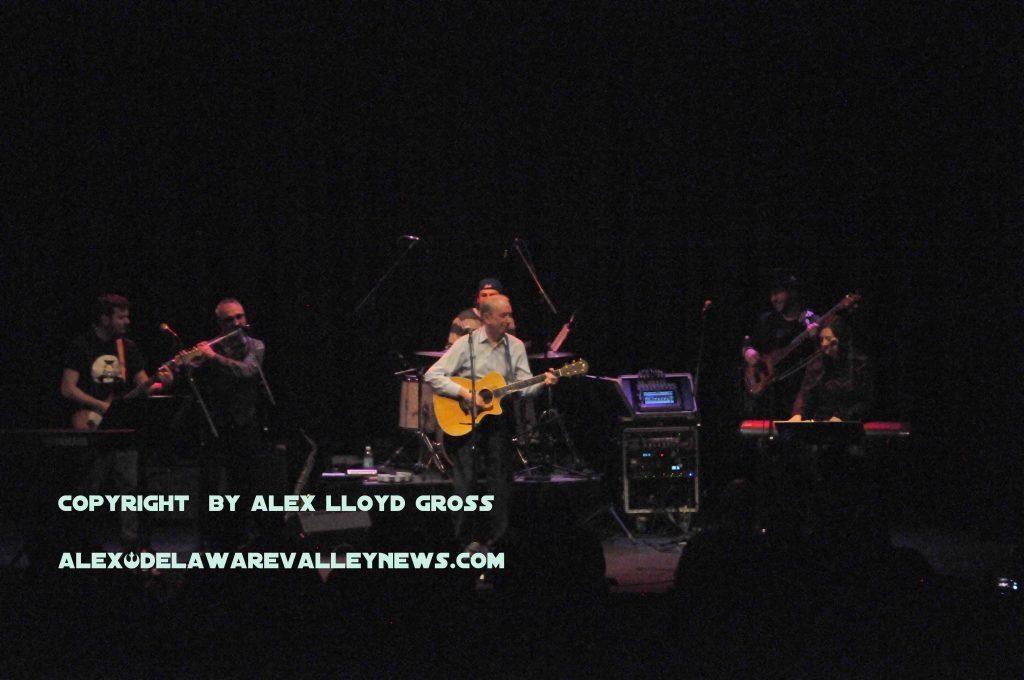 In 1976, when the Year of the Cat  album was released,  music fans were transitioning away from AM radio to FM.  Locally, WIOQ was a perfect avenue for Stewart and he was on heavy rotation. In 1976 WIOQ was an Album Oriented Rock  station. Stewart could also be heard on WYSP and WMMR.  The record took off, up the charts and Stewart found himself playing at the Spectrum and Tower Theater.  A trend has been for artists to tour and play entire albums. "People told me I should put a band together and play Year of the Cat. I ignored them until they told me I'd be paid more, so here we are," he joked onstage.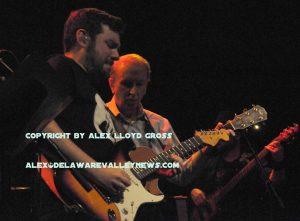 The Empty Pockets are a young band. They have their own material. This was a perfect union, for an experienced talent like Stewart to have them as a backing band.  Was this as satisfying as seeing him with his own band 20 or 30 years ago? Yes., in a simple word.  Stewart is capable of just going out on stage with a guitar.  When he does that, it   limits his songs and the production of them. A full band compliments him.
There were downsides to the show. The Empty Pockets are new. Let's face it,  a safe bet would be to say about a third of the sold out crowd might have been familiar with them . They came out, played songs that people did not know, and they still don't know them. Yes, they delivered the goods, ( and had goods for sale), but not all of the song titles were announced.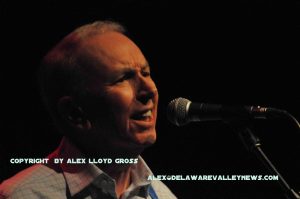 After a brief intermission, Al Stewart took the stage with the band. He played "Antarctica"  and "Time Passages".   It was then time to unleash the "Cat". Interspersed with Al telling stories, every song off the album was played.  He likes to tell tales  and share anecdotes, but he will make a long story short. When Al is on stage with one of his stories,  the last thing the audience wants is for him to keep it short.  Many of Al Stewart's songs call for a saxophone , or flute. He had Marc Macisso with him taking care of those parts.  During the title track of  Year of the Cat. Macisso left the stage and played part of the concert in the audience, roaming the crowd with his saxophone.  WOW.
The other downside to the show was that it ended. The show was in an intimate theater with not a bad seat in the house. While it was fantabulous to watch Al Stewart do his block buster album live, it would have been over the moon for him to stay three to four more hours telling stories, teaching history and playing obscure and well known songs. If the show ended at midnight, no one would care.
Stewart will be back with this band playing the full Past Present and Future album. To see when and where he is playing, go here.