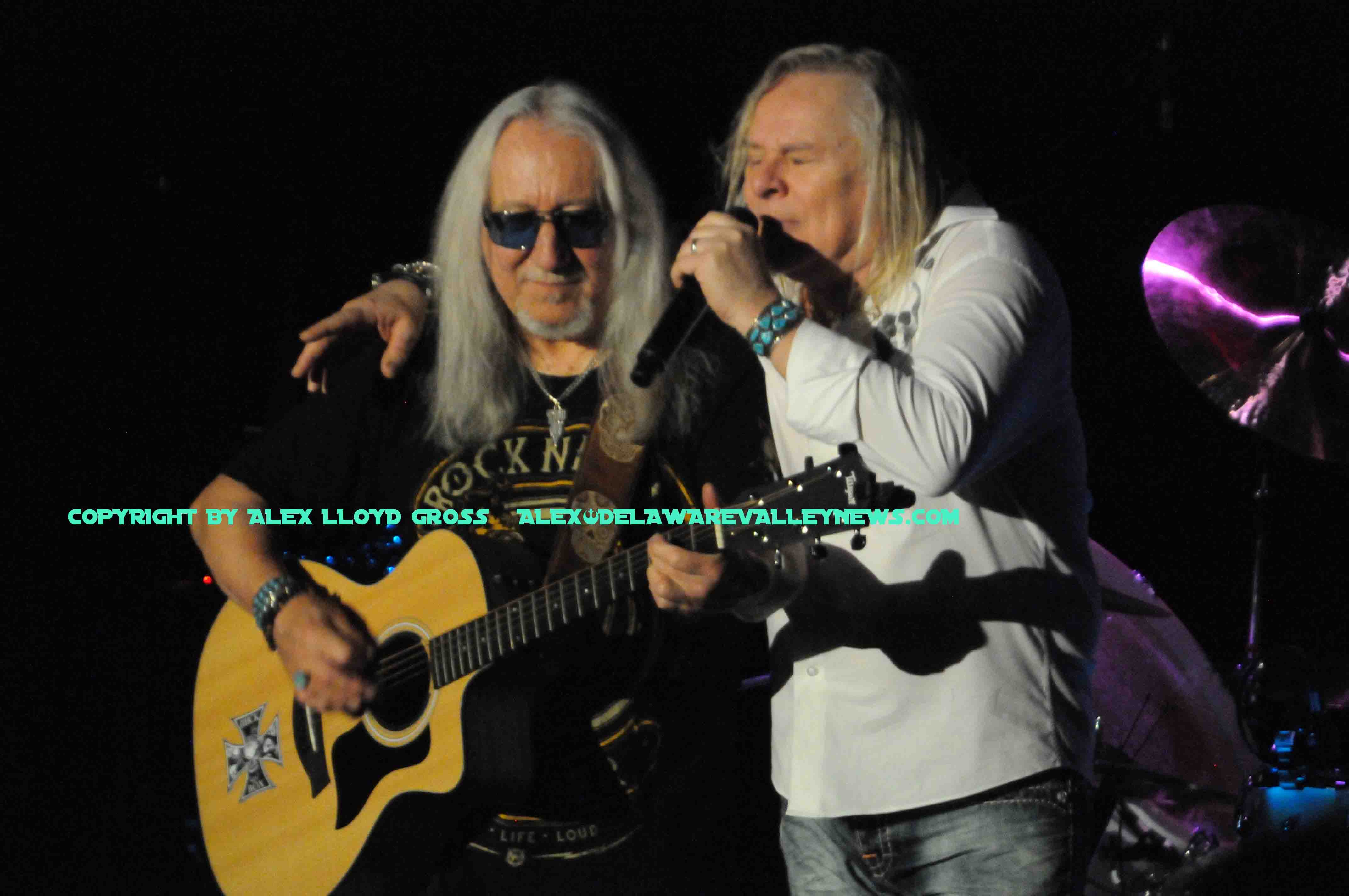 Uriah Heep break out hits at Sellersville Theater
---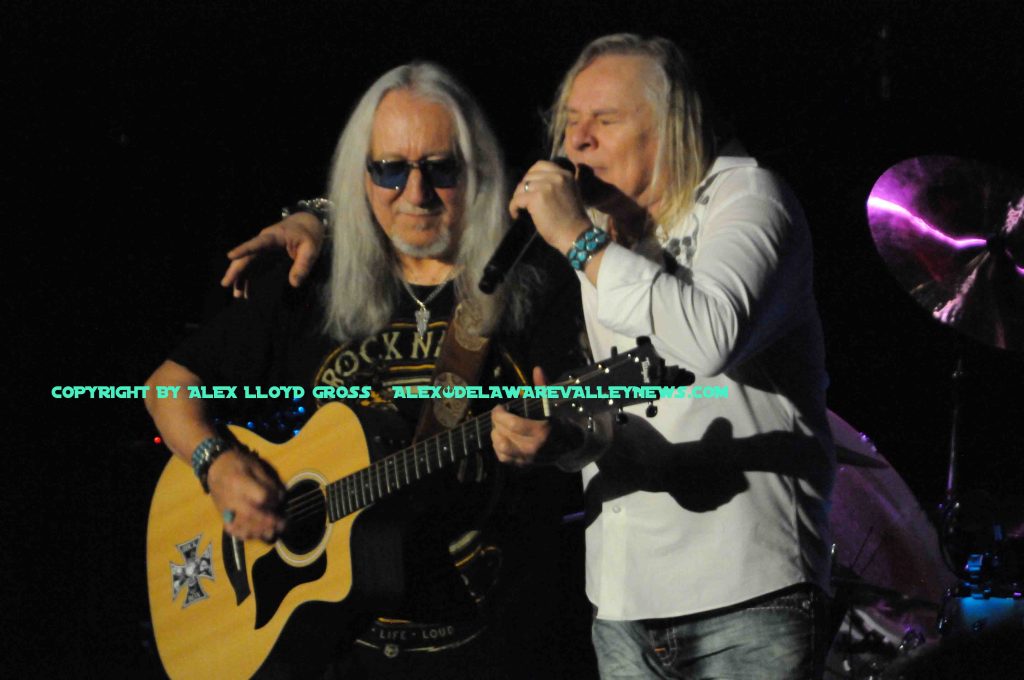 By Alex Lloyd Gross
Iconic rockers Uriah Heep stopped off at the Sellersville Theater February 21, 2018 and played about a 90 minute show.  This concert consisted of  a lot of their classic material, such as "Sunrise" and "Stealin". Those songs  must be played or the band would not be allowed to leave town.  The fact is, Uriah Heep have finished recording a new album which is to be released later in the year.  Due to the proliferation of bootlegs,  the band  did not play any new material. They will first release the record, let it sell for a bit, then hit the states for another tour. next year.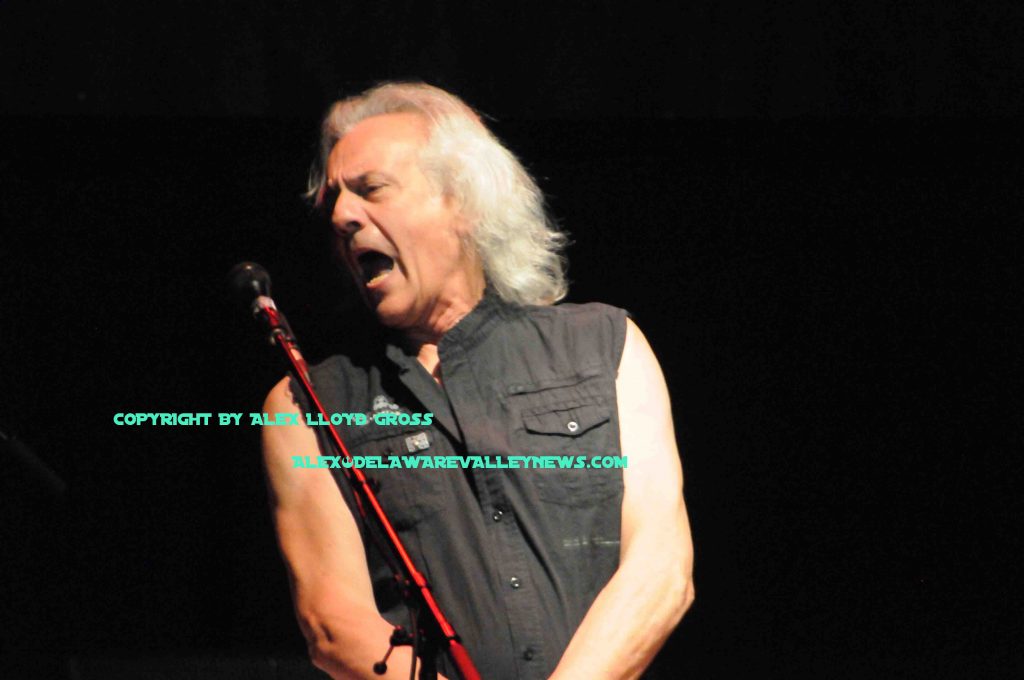 That strategy works for the sold out crowd of rockers who wanted to bear witness to this band. It's been almost three years since their last show in this area.   A show like a Uriah Heep show is best enjoyed  while standing.  Many remember being pressed against the barricade at the Spectrum in general admission shows.  Most of this crowd perfected to fit, except when  "Easy Livin'"  was played.  Even when Bernie Shaw asked them to stand for "Sunrise", some, especially those down front  wanted to stay seated.
While many fans want to hear classics like "Lady in Black", that gets boring for the band, who must play the same songs every night. So they mixed it up with "Shadows of Grief", "The Wizard" and "Between Two Worlds".  From their most recent album,  "One Minute" was played along with "The Law".  That song was the only down point of the show, as  Outsider has so much more to it than "The Law".  Perhaps "Jessie" or even the title track would have been a better choice.
As the show concluded,  band members shook hands with those down front and came out to sign autographs and met a few fans that stuck around at the bus. There were songs that could not be played.  When lead vocalist Bernie Shaw said "We can only do so much, you cannot please everybody", he was reminded that Bruce Springsteen does four hour concerts.  "Gotcha, well  maybe next time", he said with a laugh.  Fans of this band want to hear the older material and the band wants to push the newer material.  Heep is caught in a quandary. They cannot drop show staples,  so maybe longer shows could be in order for this band.