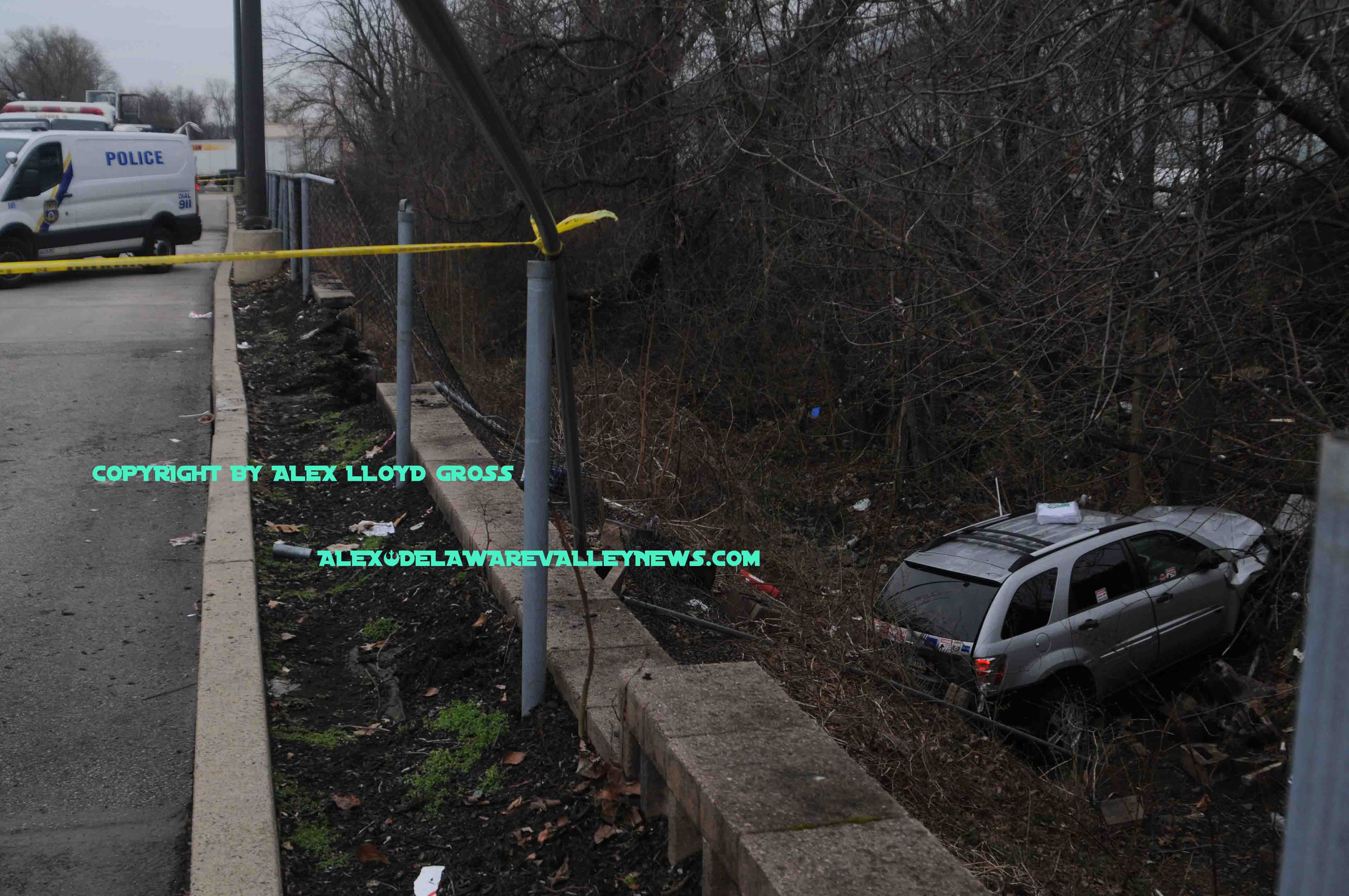 Man critically hurt in Lowes Parking lot crash
---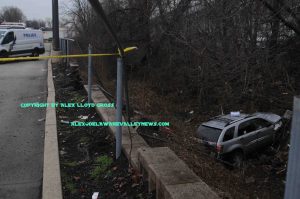 By Alex Lloyd Gross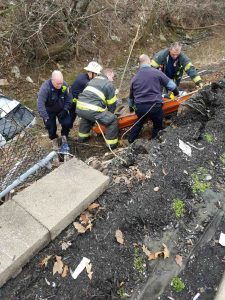 Two people sustained injuries when an accident happened in front of Lowes on the 9500 block of Roosevelt Blvd. during the afternoon on March 1, 2018. One of the injured drivers was critical, and rushed to Jefferson Hospital, Torresdale Division with multi- system trauma.  police said that vehicle collided with a truck operated by Li Qi Dong of Lexington Ave. Phila.  That male was alone in his truck and sustained injuries, but nothing life threatening.
After the two vehicles collided.,  the passenger vehicle continued to the end of the parking lot and smashed through a fence, before careening down an embankment, with the driver still inside. The vehicle was stopped by a medium size tree. Fire crews were forced to carry the man up with a stokes basket.  The store was able to remain open and no customers were hurt.
Only a  very  small part  of the wreck was caught on security cameras.  The pick up truck was able to be removed with a conventional tow truck. A heavy duty rotator tow truck will have to be called to remove the car down the embankment.