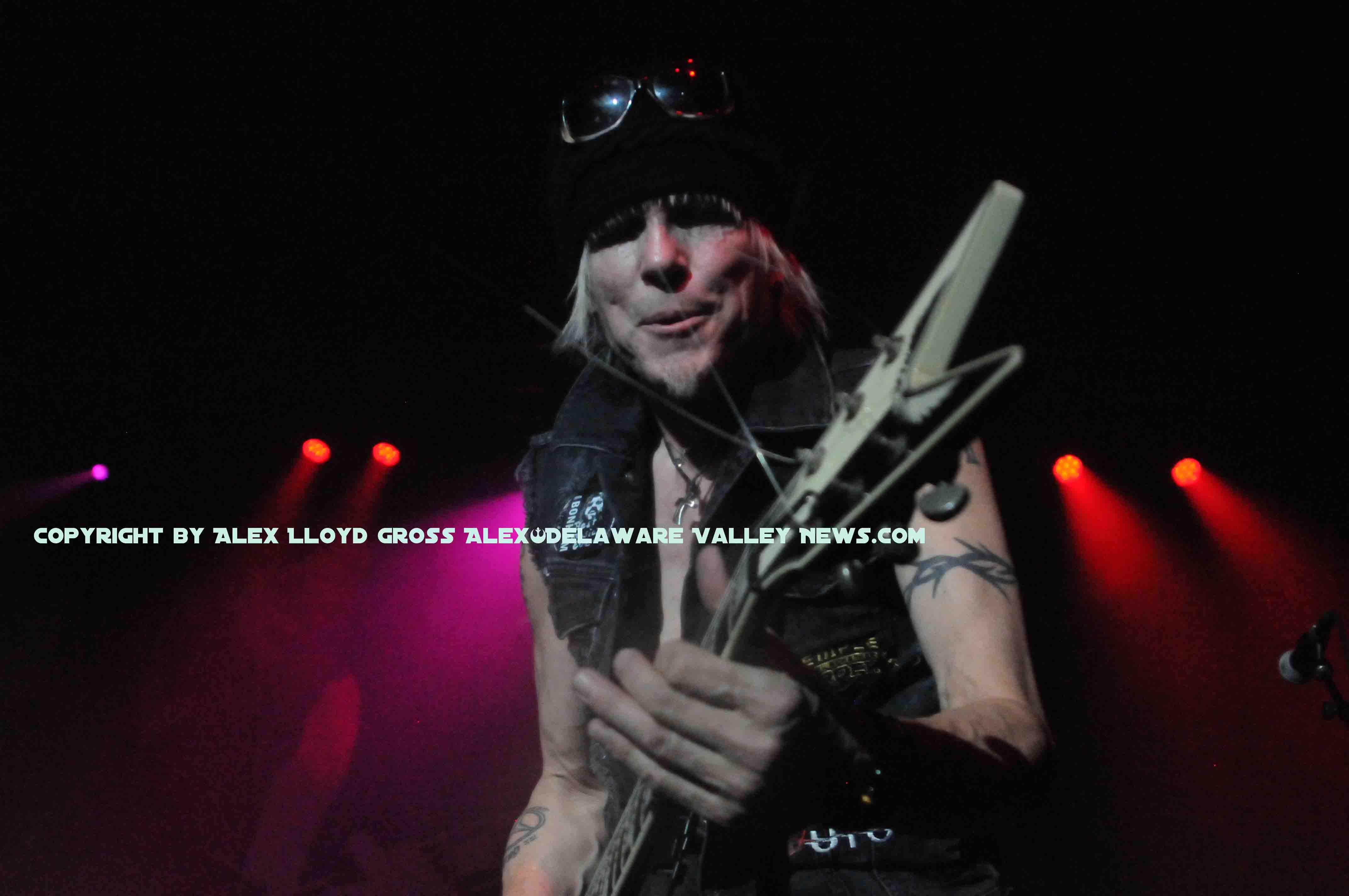 Michael Schenker brings Bad Boys to Philly
---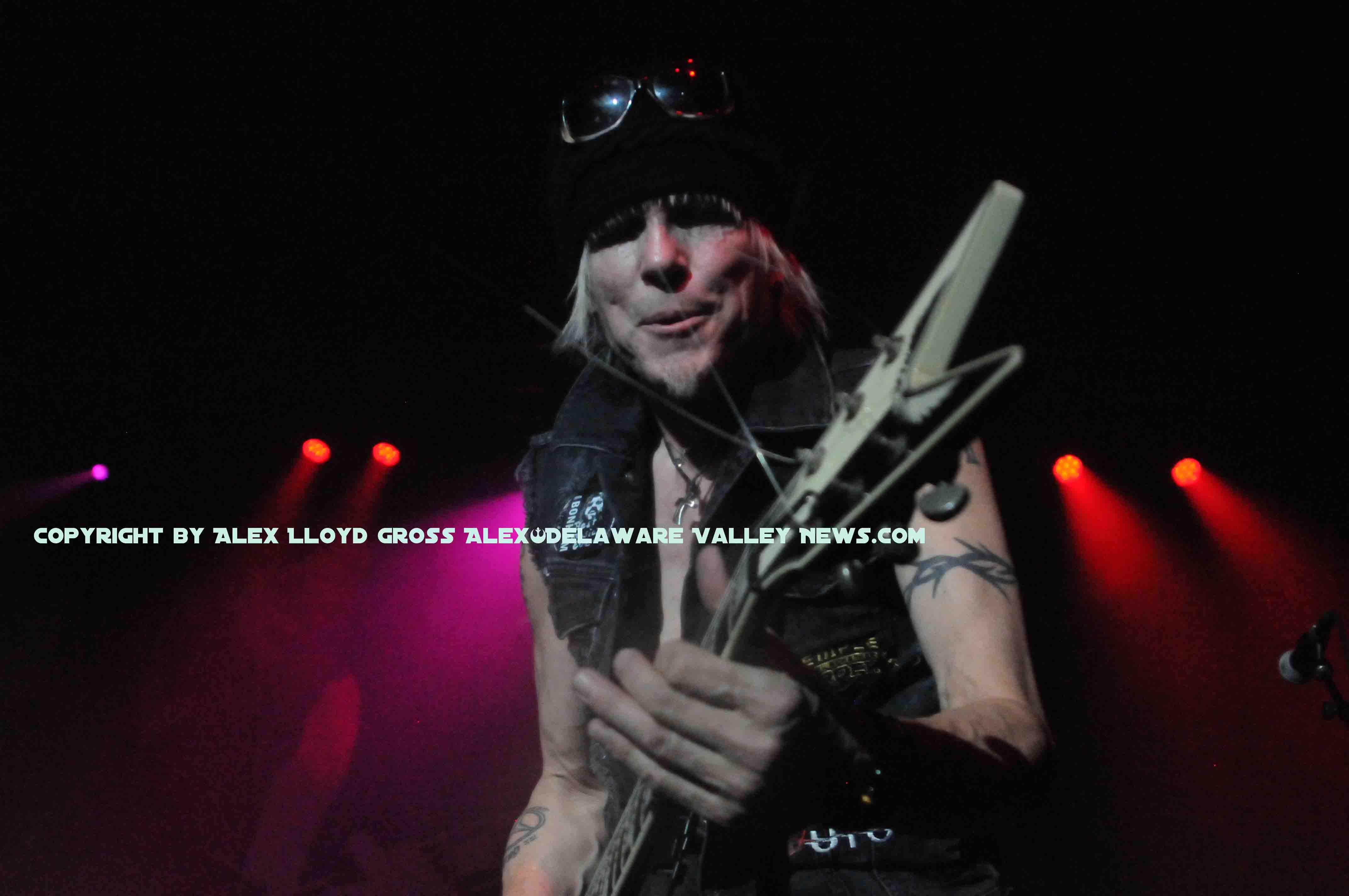 By Alex Lloyd Gross
Rock legend Michael Schenker made a rare appearance in Philadelphia last night, March 11, 2018 and he brought four different singers, from four different eras of his career with him.  Gary Barden,  Graham Bonnet, Robin McAuley and Doogie White.  This was a show to remember.  It was almost three hours long and almost all of Schenker's best known material was played live. The venue was the TLA on South Street.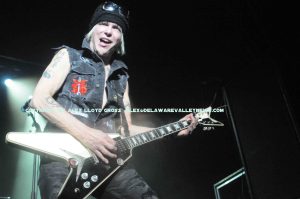 If you thought that a singer would come on stage and leave, you would be wrong.  All four singers took to the stage at multiple points in the show.  Songs like "Armed and Ready",   "Desert Song",  "Love Is Not a Game" were all played.  Schenker got to play with two multi-platinum bands. The Scorpions and UFO.  He did songs from each band. Not so much from the Scorps, but from UFO, he brought out "Rock Bottom", Doctor Doctor and closed with "Lights Out".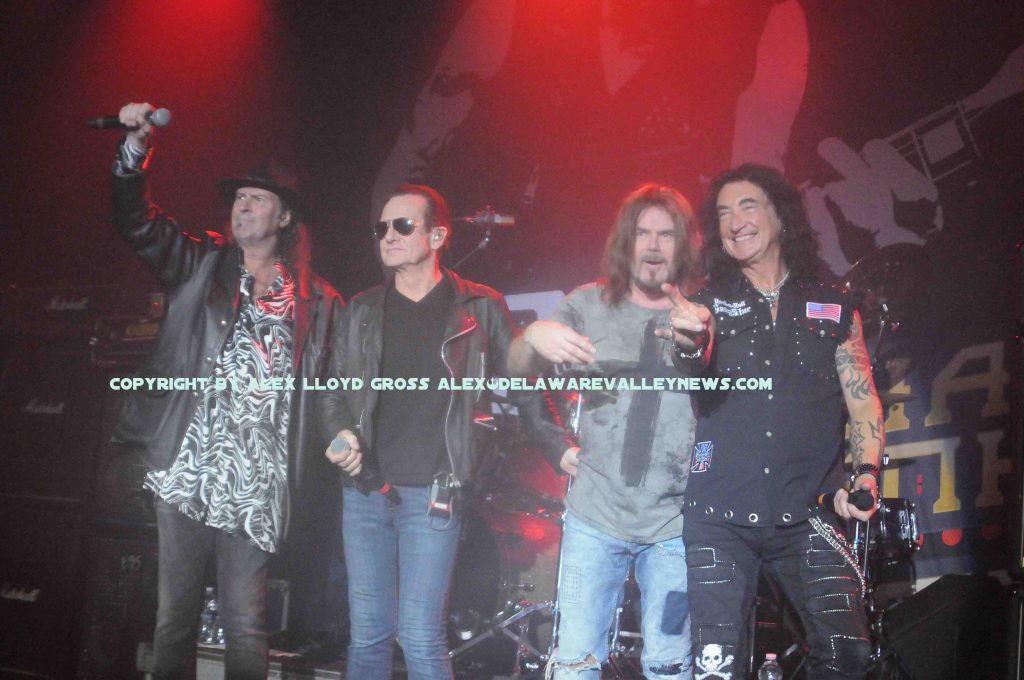 The only thing better would have been to include "On and On". The show was not sold  out but it was close to it.  This was one of the first shows on his US Tour.  It was also the first time he has played in Philadelphia since May of 1990. It was just like 1982 with fans crammed against the barricade. Standing.  "This ain't a John Denver concert" said Doogie White  before the show.   For those that wanted to sit,  there were seats upstairs.
Schenker and his band slapped hands with the audience down front.  Prior to the show,  some of the band members walked along South Street, taking in the shops and watching some of the St. Paddy's day Parade revelers as they marched down the street.  Band members would sign autographs and pose for selfies  when recognized on the street. For free. This is what rock is all about.
Local band Mach 22 opened the show. This band his now hand picked to open for national acts.  Their set was short but they managed to get their point across. They are very good and have opened for Guns and Roses, Ace Frehley, Gene Simmons .