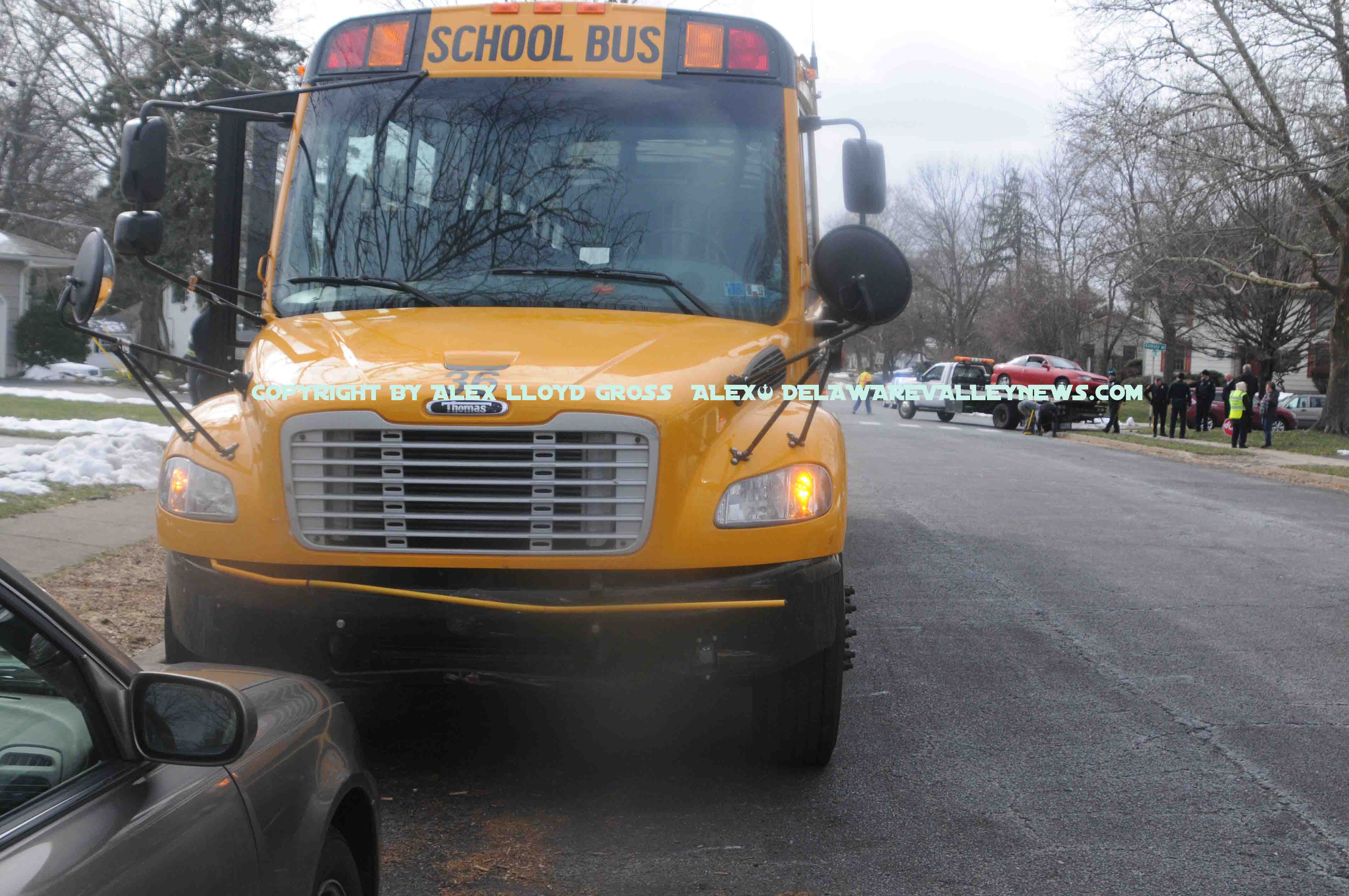 School Bus crash injures two in Bucks County
---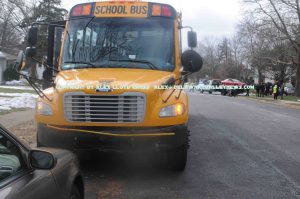 By Alex Lloyd Gross
Two students from the Council Rock  School District sustained injuries yesterday, March 14, 2018 when the car they were in collided with a school bus. The incident happened at Roeloff Rd and Derbyshire in Lower Makefield , Bucks County.  The driver of the school bus was not hurt.
The intersection is controlled by a stop sign. Heavy rescue was called to remove the two students. The door of the car was removed and the car had to be towed from the scene . The school bus was able to be driven away.  The crash happened just after 3:00 PM. Numerous bystanders were on scene looking and making attempts to notify the parents of the teenagers.
Police said that they will investigate the scene to determine if anyone will be issued a citation.  Duty tow was seen cleaning up  large piles of broken glass and other debris from the crash scene.
THIS ARTICLE AND CONTENT IS COPYRIGHT BY DELAWAREVALLEYNEWS.COM  ALL REQUESTS FOR REPRINTS OR PHOTOS MUST BE MADE THROUGH AL**@DE****************.COM