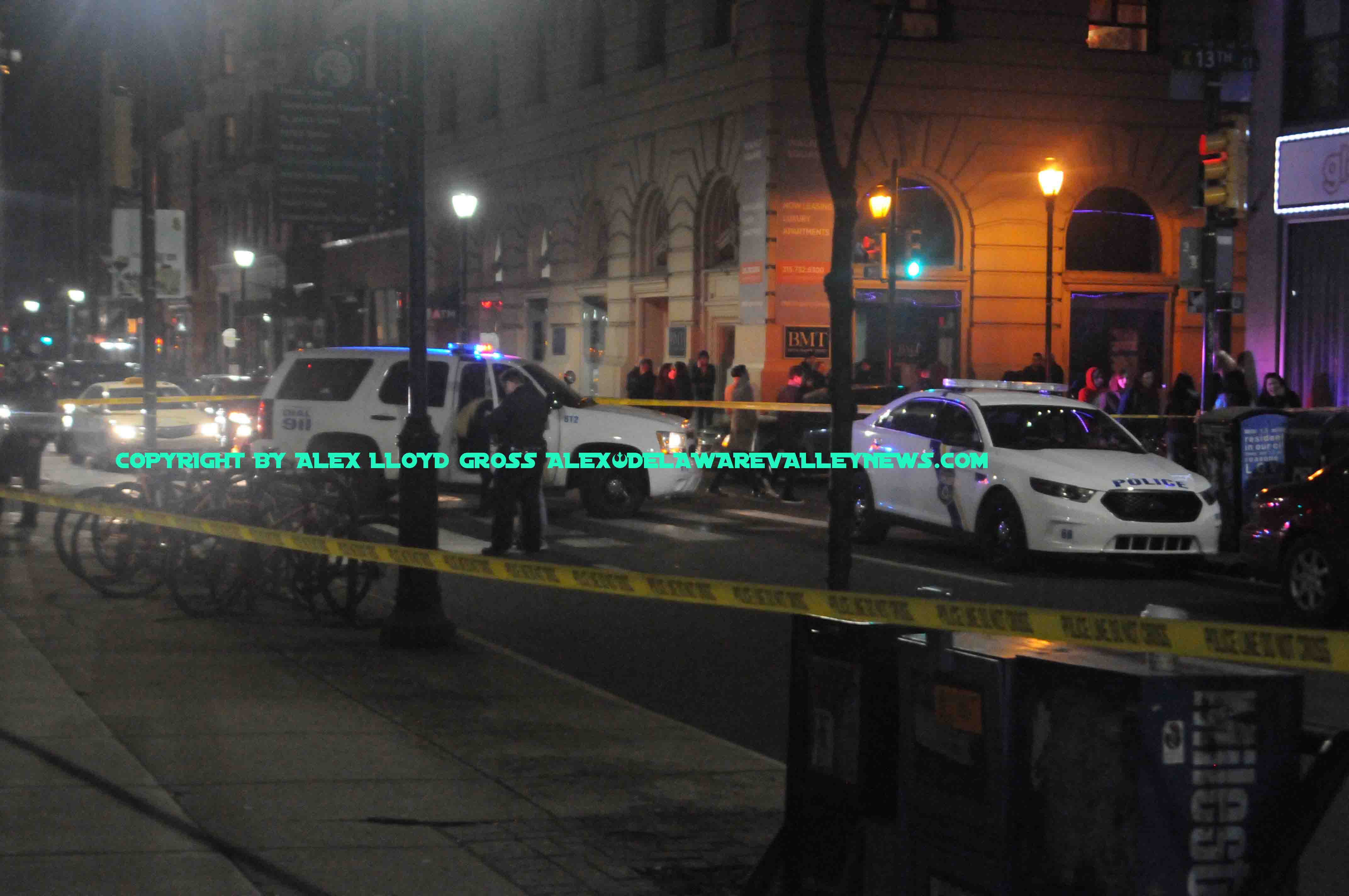 Man shot outside center city night clubs
---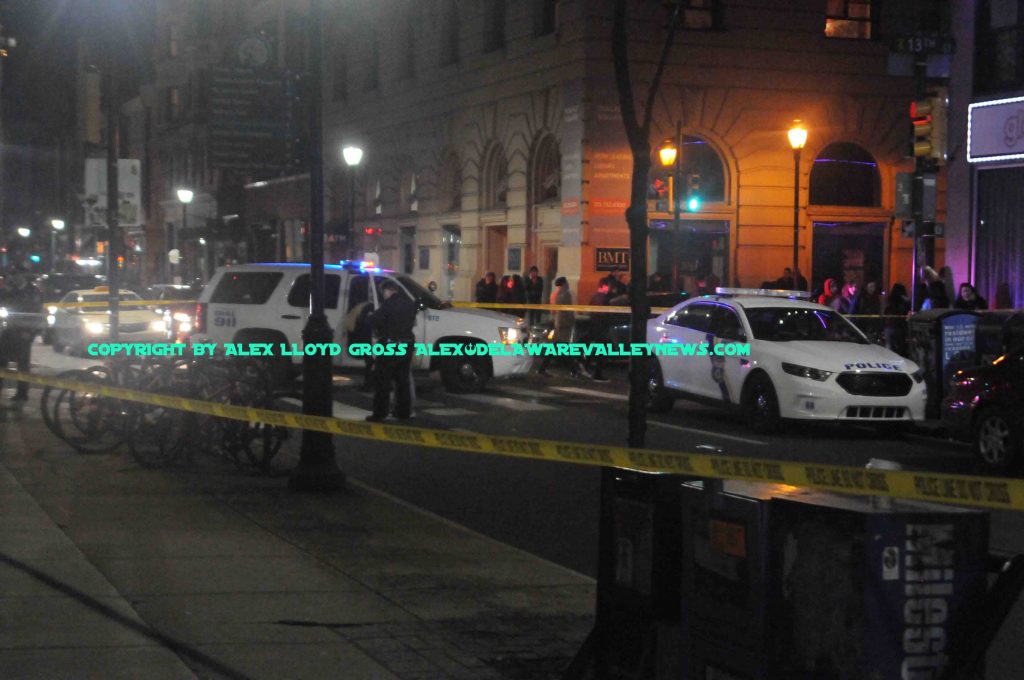 By Alex Lloyd Gross
One male  was shot as he walked along Walnut Street by 13th Street late last night, Mach 24, 2018.  According to police, he is in stable condition and security cameras captured it all.  The incident happened just before 11:00 PM . Details as to a motive are scarce. It is unknown if the two men knew each other or had an argument.
Police tape cordoned off the area, as curious passes by crossed Walnut Street to avoid the police tape, cops were  guarding the  victims white passenger car was parked legally around the corner and was also surrounded by police tape.  The crime scene caused Walnut Street to be closed to traffic and that made center city traffic very congested.
Police are looking for a black male wearing dreadlocks.  He escaped on foot in an unknown direction.  No weapon was recovered, police said.  This happened right around multiple clubs and restaurants which have all or a portion of the shooting caught on film.  If an arrest is not made, police will release that tape and we will have it online .