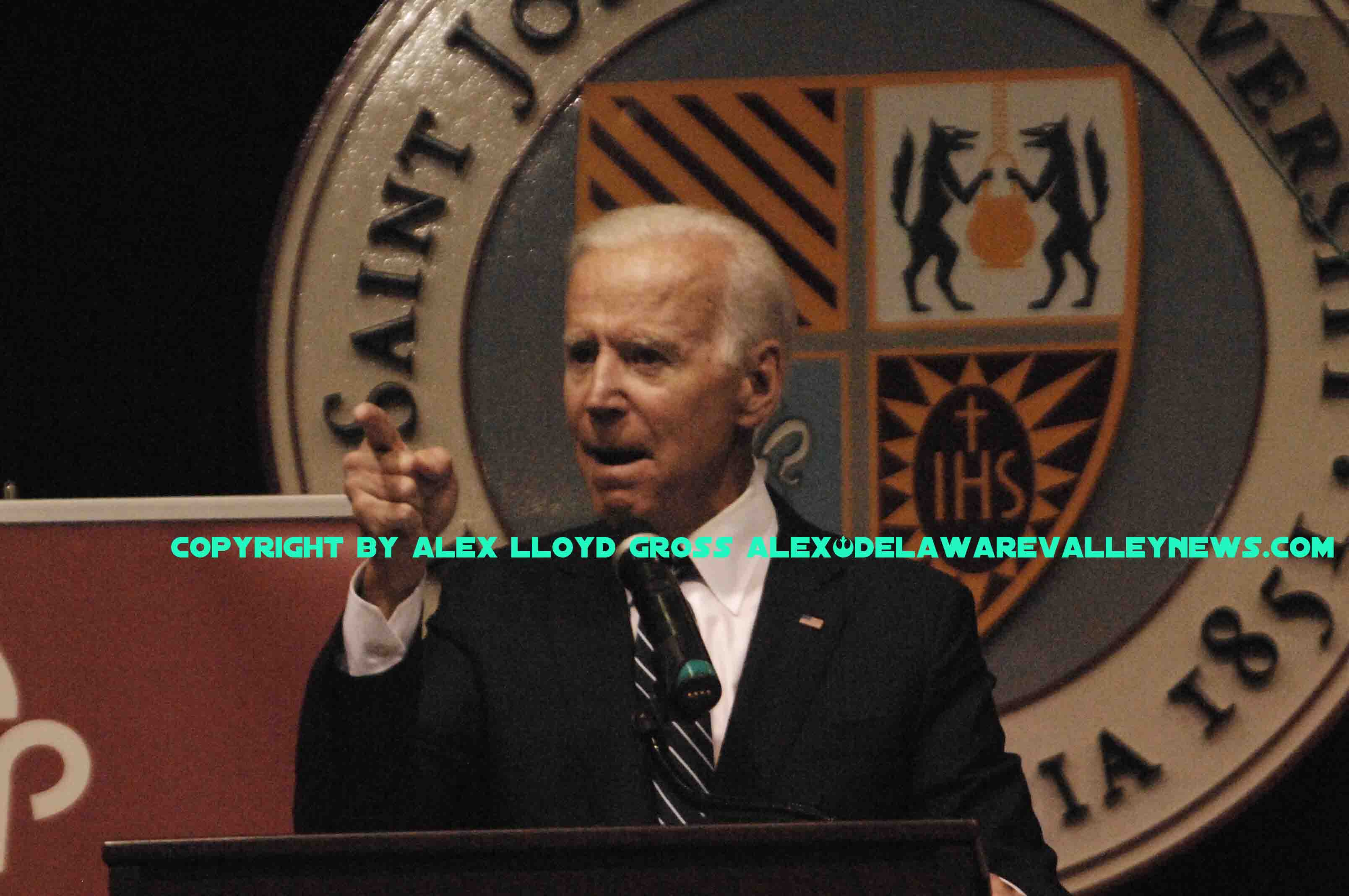 Former Vice President Joe Biden gives lecture at area university
---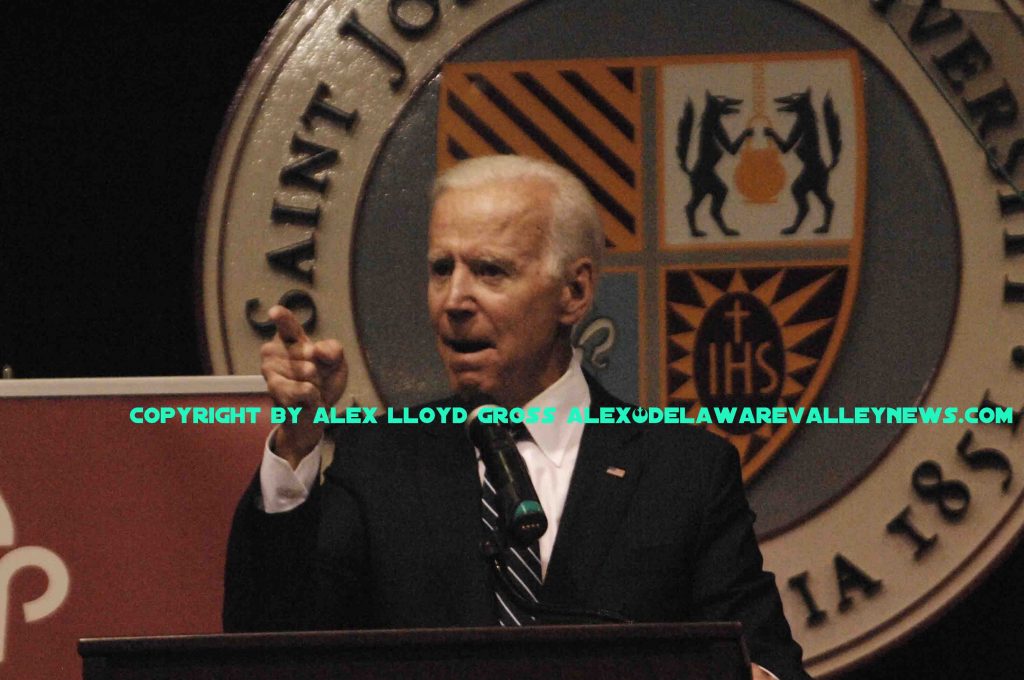 By Alex Lloyd Gross
Joe Biden is a private citizen now.  Recently, he  served eight years as Vice President of the United States.  There are rumors that he is contemplating a run for President of the United States in 2020.  He has a lot to say and a packed house at the Hagan Arena  wanted to hear it.  His leadership talk was given April 24, 2018. at St. Joseph's  University.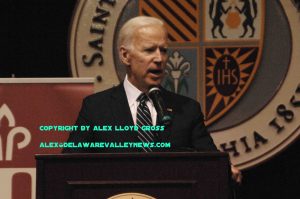 He spoke about leadership and doing things. Doing things your way, but being emphatic. "Put yourself in the other persons position and. Never confuse academic credentials with good judgement," were some of the points he drove home. It's true. Biden has a Honorary Law Degree from St.Joseph's University.  There are tens of thousands of lawyers in this region. Some of them are the smartest, most articulate individuals you could hope to meet. Others are dumber than a box of rocks.  People choosing any kind of professional are trusting that person to lead them.
When you are put in a position of trust and leadership, "Never forget to reach back to people that have a knowledge or capacity that you don'[t have", he said.
Biden is a highly educated man but he was tardy for his appearance. The event was supposed to start at 11:00 AM but did not get underway until  11:45 AM. Biden was in the building, but he elected to pose for photos and glad hand with school administration before giving his remarks. That caused people in the crow, many of whom were students to have to chose between being late for class or leaving the lecture.  Many chose to leave as students were observed running on campus, to get to their next class, having taken in as much of the speech as they could.
THIS ARTICLE AND CONTENT IS COPYRIGHT BY DELAWARE VALLEY NEWS.COM  FOR PHOTO REPRINTS OR LICENSING CONTACT AL**@DE****************.COM