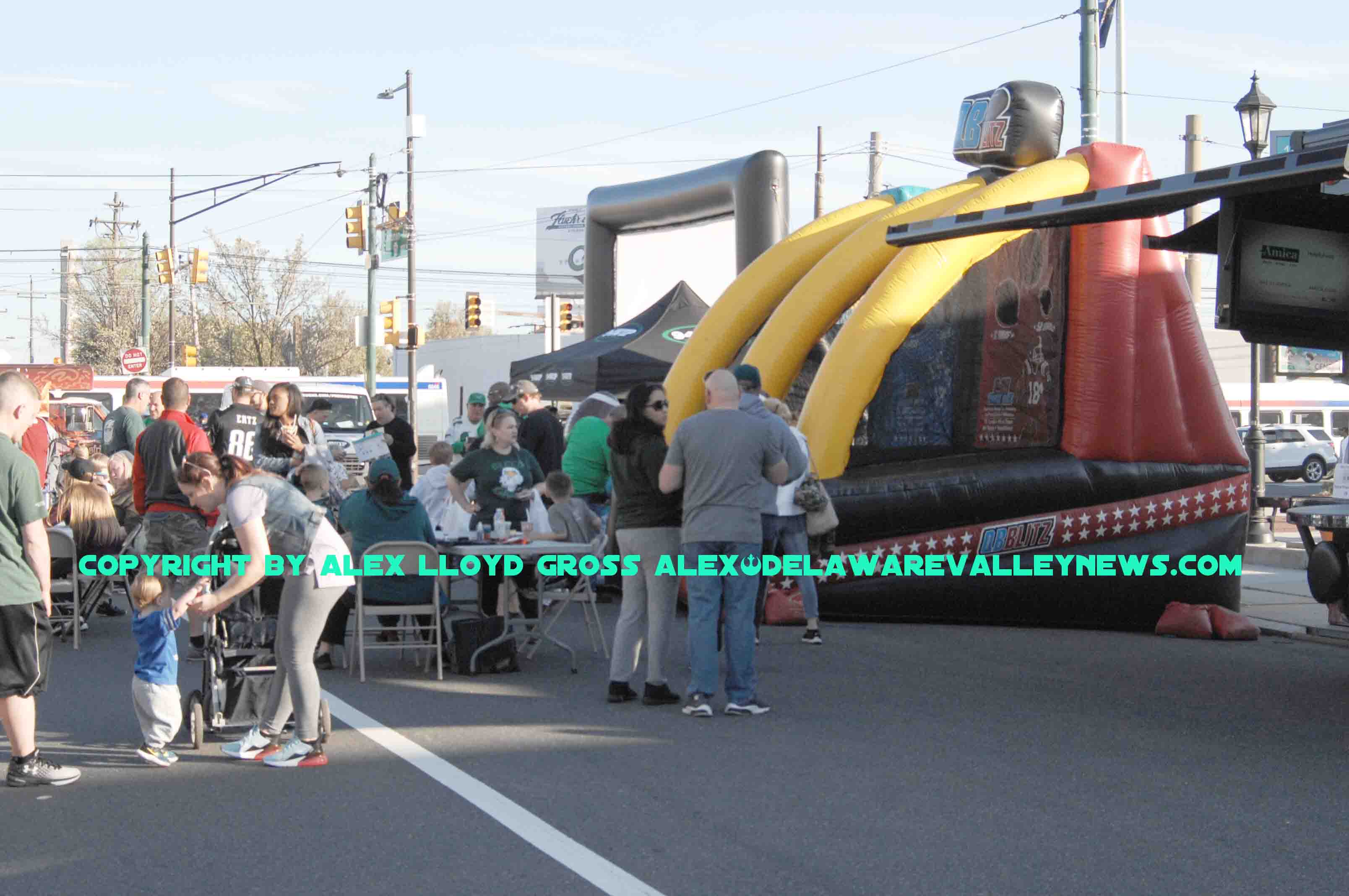 Fans watch NFL Draft at the intersection where they celebrated the Super Bowl win
---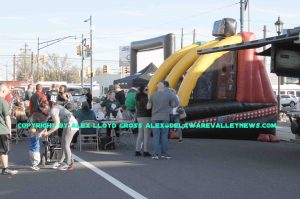 By Alex Lloyd Gross
There was  no need to grease the poles and call out the riot squad to Cottman and Frankford Avenues last night, April 26, 2018. Still quite a few football fans showed up to a closed portion of the street, for a party to watch the NFL Draft.  Cottman  and Frankford is a notorious intersection. Whenever a Philadelphia sports team wins a championship, this place is a mecca for people to celebrate. It was only natural for a watch party for the NFL Draft to be held at this location.
It started at 6:00 PM and ended around 10. A large screen was brought in, as was a portable beer bar. It was all set  to be a family event. People gathered and tried their hand at free games like a football toss . WIP was there with a prize wheel.  To be honest, they should have done away with that idea and just put things on the table for the taking. Things like Phillies schedules are should never be considered prizes. It's a handout.
Factory Donuts was on hand and giving away free donuts. They were delicious and the line to get one was steady.  By 8:00 PM it was dark  enough so people could sit in portable chairs and watch the NFL Draft. It was about to start   As in Philadelphia,  Commissioner Roger Goodell  was greeted by a very loud round of booing from the crowd. In fact, he was booed every time he came on stage. Watch parties were formed all over the region, including where the Eagles play .
A small portion of  Ryan Avenue was closed while traffic along Cottman and Frankford was allowed to proceed unimpeded. T shirts were on sale for about $20.00. Many people wanted one but could not afford one so they did without. Has the price been a more affordable $10.00, they would have sold out.