Bensalem cops investigate Richlieu Road crash
---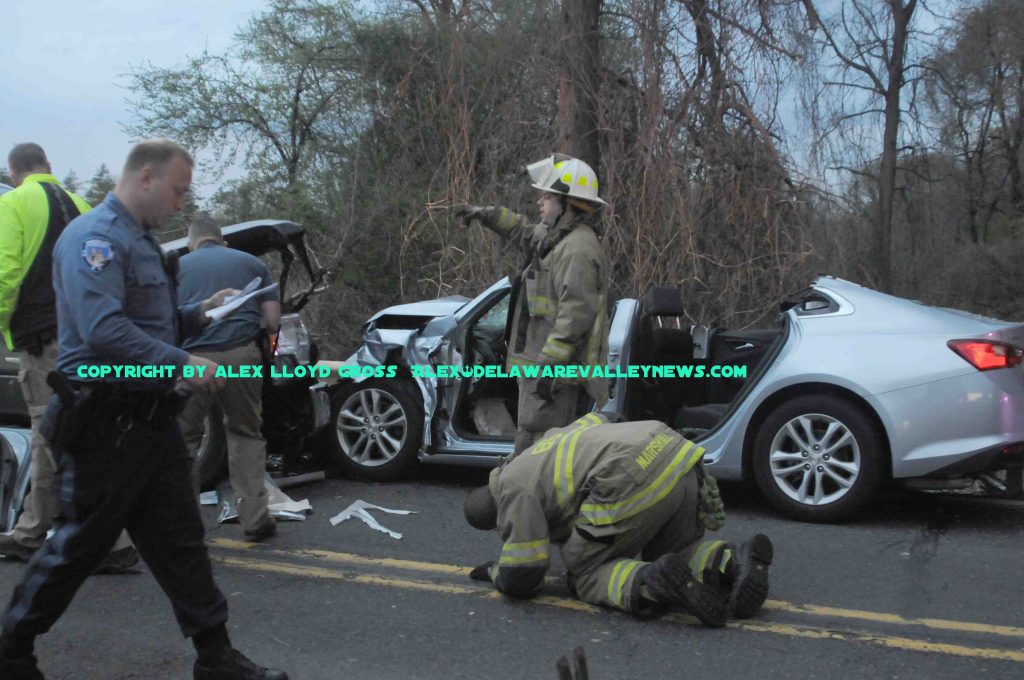 By Alex Lloyd Gross
Police in Bensalem have closed Richlieu Road from Rockview to Galloway Road while they piece together an accident that could claim the life of a motorist.  details are few and far between, but a pickup truck that was traveling towards Galloway Road, clipped a guide rail and then veered head on into a passenger car coming the other way.
The pick up truck was registered in Canada. The driver was going to be tested for DUI , police said.  There were at least four injuries, one of which is very serious.  One vehicle had  three passengers and the other was occupied by only the driver.  Police have to go to local hospitals and check on conditions of the injured.
The Crime Scene  Unit was on scene to help with evidence collection. Police used a Farow machine to mark the area with lasers. The scene was expected to be completely cleared by 10:00 PM. The incident happened just before 7:00 PM April  28, 2018.
THIS ARTICLE AND PHOTO IS COPYRIGHT BY DELAWARE VALLEY NEWS.COM. FOR PHOTO REPRINTS OR LICENSING INFO CONTACT ALEX@ DELAWAREVALLEYNEWS.COM