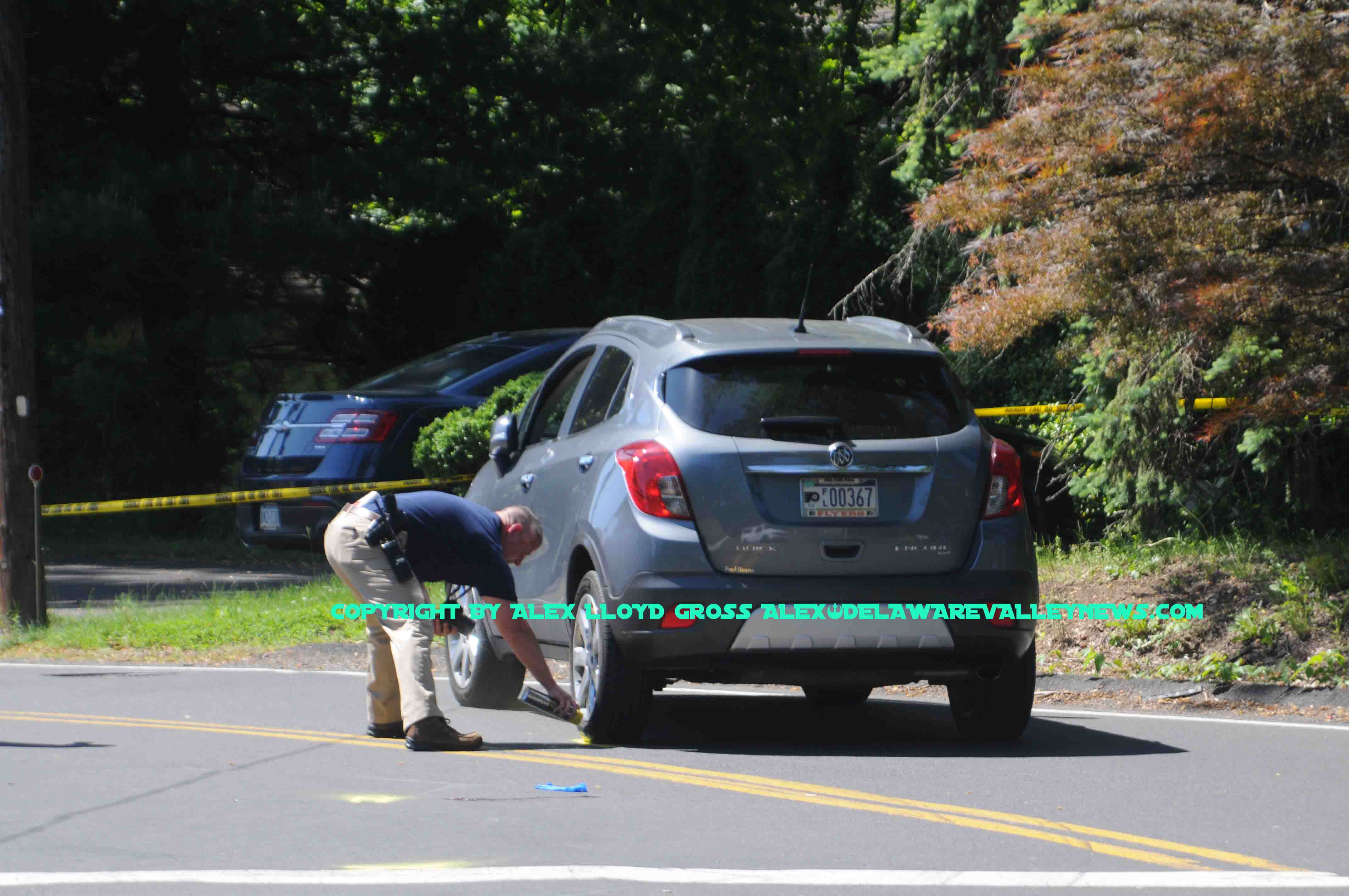 Pedestrian hit by car in Bensalem
---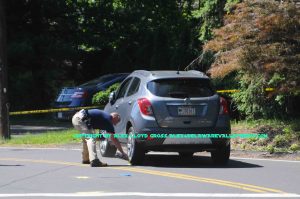 By Alex Lloyd Gross
UPDATED MAY 25 2018
A pedestrian was hit by a car and seriously injured in an accident today in Bensalem.  The crash happened at the intersection of Hulmeville and Mechanicsville Roads about 2:15 PM May 24, 2018. The circumstances surrounding the crash are still being investigated but officials said that it appeared  a car was making a left turn onto Mechanicsville Road when the pedestrian was struck  in the intersection.
The injuries are said to be serious. They were placed in an ambulance and escorted by police to Jefferson Hospital, Torresdale Division.. Earlier in the day, a vehicle struck a utility pole on Hulmeville Road, in the vicinity of Cowcross Road.  Traffic was diverted from that accident scene.   As a result of that detour, traffic was pushed onto Mechanicsville Road, , right where this accident happened.
While the detours to that crash were cleared in about one hour, Hulmeville Road was closed for hours, until a pole could be brought in and installed.
UPDATE Bensalem Deputy Director of Public Safety William McVey confirmed to Delaware Valley News.com  that the pedestrian was indeed a Community Service Officer who was directing traffic at the scene of a previous accident.  He is in serious condition but "Hopefully, he will be back to work soon," McVey said. He did not release any names.  At this point the driver will not be charged. They stayed at the scene and cooperated.". The CSO was a veteran officer who has been employed  for over 10 years. The driver gave an excuse that she did not see him. "Hopefully, people pay a little bit more attention when approaching an accident scene to insure this type of thing does not happen again," McVey said.
Community Service Officers in Bensalem are not police. They are used to assist police officers in traffic control,  abandoned vehicle tickets,  and inside clerical work.