Mad bomber arrested in Bucks County
---
By Alex Lloyd Gross
State Police have arrested David Surman, from Milford Twp. and charged him with having explosive devices. He has not been charged with setting any of them off.  Recently, there have been multiple reports of  home made bombs being discovered in the upper Bucks County area.  police feel confident that Surman was responsible for them.   As police raided his house, it became clear that this guy might have some dangerous items laying around. He owned a chemical factory. Bombs were found  there as well.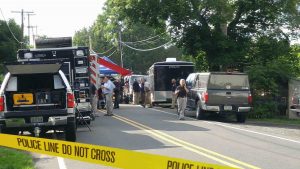 Cops showed him photos of four suspected Improvised Explosive Devices. He related that two contained flash powder and two contained "ETN".  The neighborhood was shut down and  cops detonated some of his devices. They found more.   They also found drugs in his bedroom at his residence on North Old Bethlehem Pike. They also found a notebook in which Surman  drew crude Nazi symbols and made derogatory  comments about the ATF.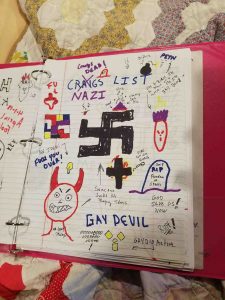 He was arrested without incident. During his walk to court, he looked scared.  He will stay in prison unless someone pays is $750,000 bail.  He did have a zoning dispute with Milford Township in the past. District Attorney Matt Wientraub did not want to speculate on any motive.  Chemicals and other evidence found today  was transported to the FBI lab in Quantico Virginia, for analysis. The investigation continues. Currently, Surman is not facing any Federal Charges.
Should he get out of jail, he is not allowed near his chemical business and he is ordered to have not contact with his girlfriend, who was cooperating with police.