Tainted batch of drugs hits Philly streets
---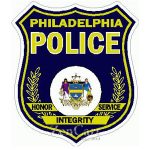 By Alex Lloyd Gross
Drug dealers want your money.  They do not care how they get it, or what you have to do to get it, they want it.  If that means cutting, or diluting  a batch of Heroin with something toxic,  oh well, that's too bad. It seems that is exactly what happened this weekend, as  the city of Philadelphia saw a spike in opioid  overdose calls.  police reports indicate that between Friday afternoon to late Saturday,  July 20 through 21, 2018 there was a very large amount of overdose calls that police responded to.
Many of the people that needed help, did not want to be transported to hospitals. There were no reports of deaths from this bad batch of drugs. There could be more overdoses if people do not know what happened, and if they take them.  It is quite possible that addicts from outside the city purchased their drugs  in the city and intend on using them outside the region.
Police said that three overdose  deaths which is is normal for that area of the city. Outreach teams in the city have been dispatched to assist  emergency service providers.  With EMS call volume spiking, other calls from people involved in traffic crashes, medical issues unrelated to drugs and heat related calls will have to take a backseat.  The people selling the tainted drugs do not care about any of that, as long as they get your money.