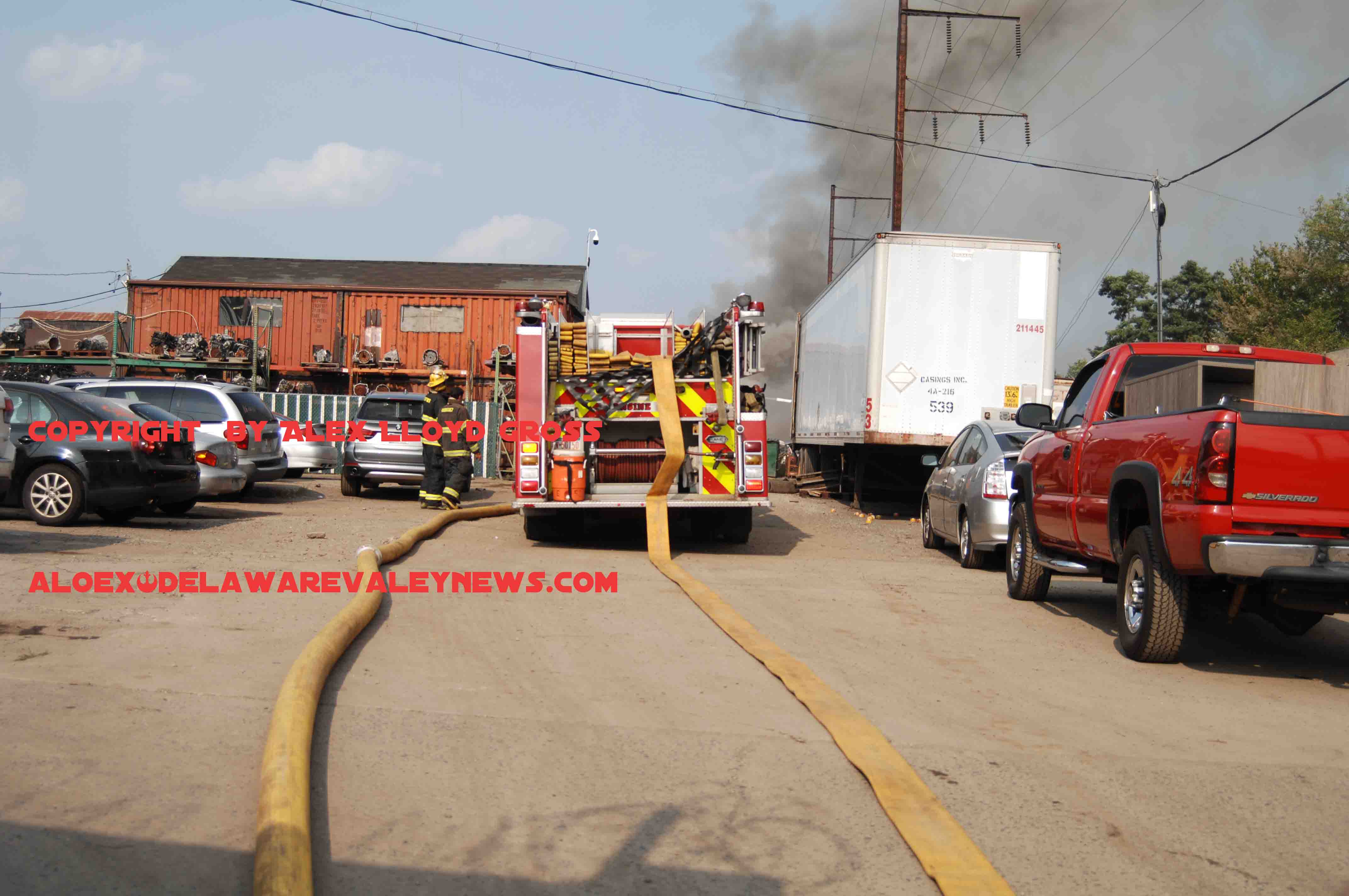 Fire rips through Tacony junkyard
---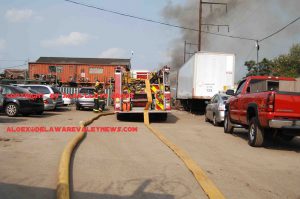 By Alex Lloyd Gross
A stubborn fire at a junkyard on the6200 block of Unruh Street slowed traffic and damaged a pile of junk vehicles.  Travelers in New Jersey could look across the Delaware River and see a huge plume of smoke billowing in the air. In the Tacony section,  curious people stopped and drove down Unruh Street for a closer look, Some were stupid enough to drive over fire hose before cops blocked traffic.  They saw the smoke and wanted to see what was burning.
Junk cars that were either in a wreck or brought in when they did not run anymore were stacked on top of each other and burning. There were no exposures to any business and the heavy smoke was caused by tires. Fire crews went in service using three master streams to try to contain the blaze.  Multiple medic units were dispatched as well as crews to mitigate any hazardous materials.
The fire was reported just before 5:00 PM  August 27, 2018.  Numerous people ran down Unruh Street to see. The workers at the junkyard foolishly closed a metal gate which then delayed and hindered firemen who had to get access. As cause has not been determined.