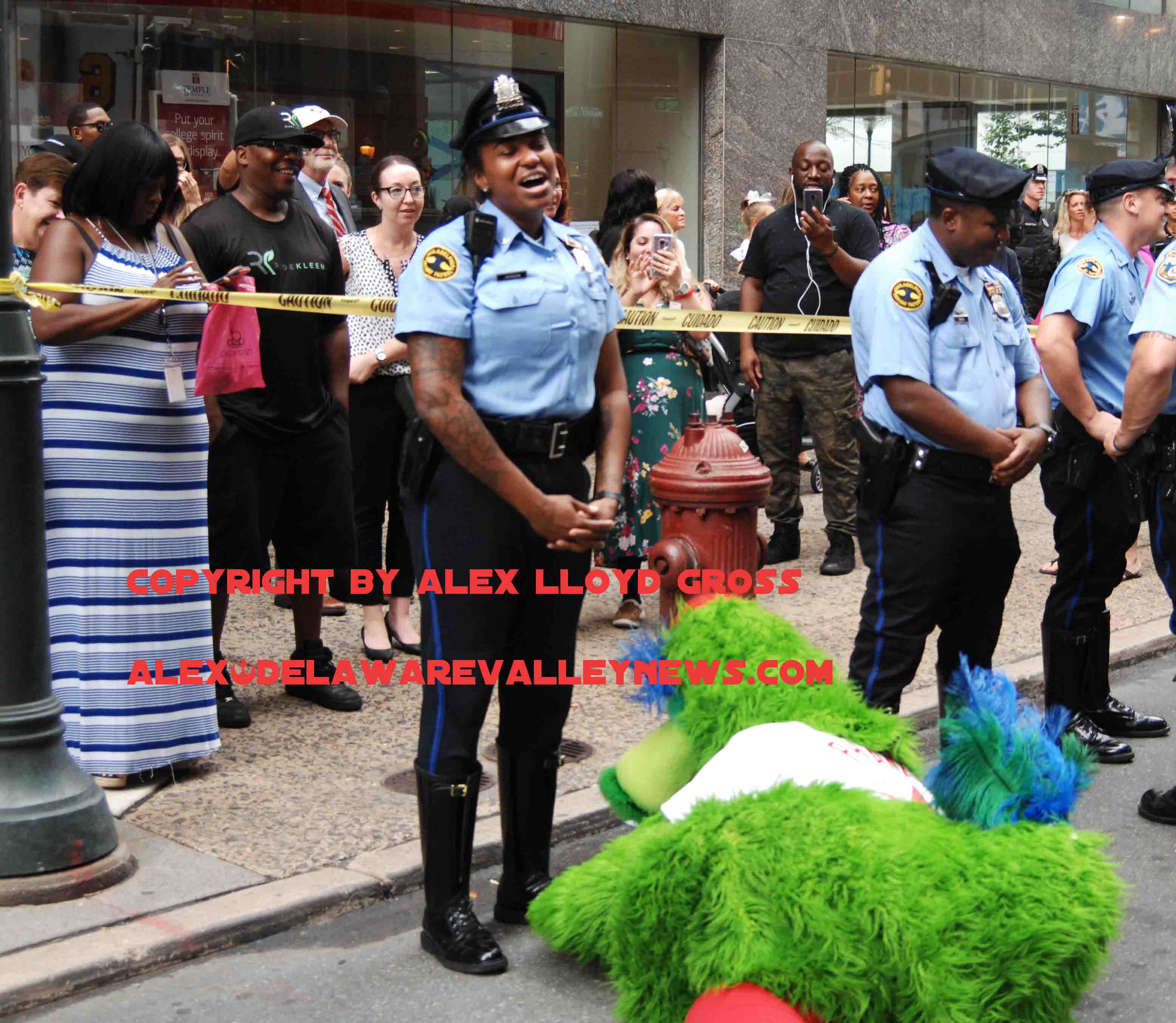 Pep rally held in advance of Hero Thrill Show
---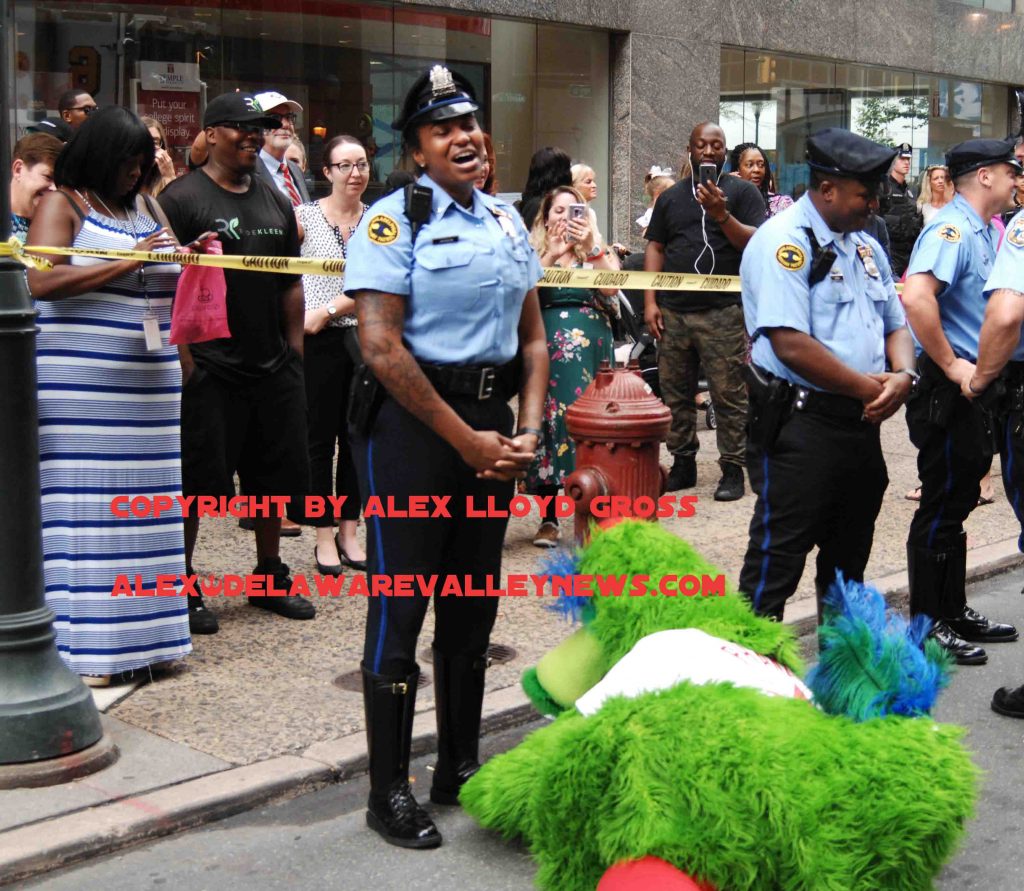 By Alex Lloyd Gross
Busy Market Street was closed to traffic for an entire block today, September 12 2018 as police and fire officials displayed motorcycles and fire apparatus.  They were there to drum up interest in the Hero Thrill Show. These people raise funds to pay for the college education for police and firefighters kids to go to school in case of the parents being killed in the line of duty.  There is a thrill show held at the stadium parking lot this year. Tickets are $10.00.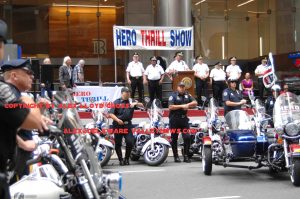 In front of 1818 Market Street, there was a podium set up, where dignitaries could make brief remarks about the virtues of the upcoming event. It will be held September 22. In the past,the motorcycle drill team did short performances.  That did not happen this year. They rode in a circle and that was it. The highlight of the event was the Phillie Phanatic . He would pose as a cop, and at one point, he got down in front of a female officer and proposed to her and then kissed her shoes. This event lasted about 20 minutes, including posed photos.
By 1:15 PM, the road was open and crews were taking down the podium. This is the eighth years that a preview has been done.  It drums up interest and allows people to see what is going on. There was a small area that people could buy tickets.