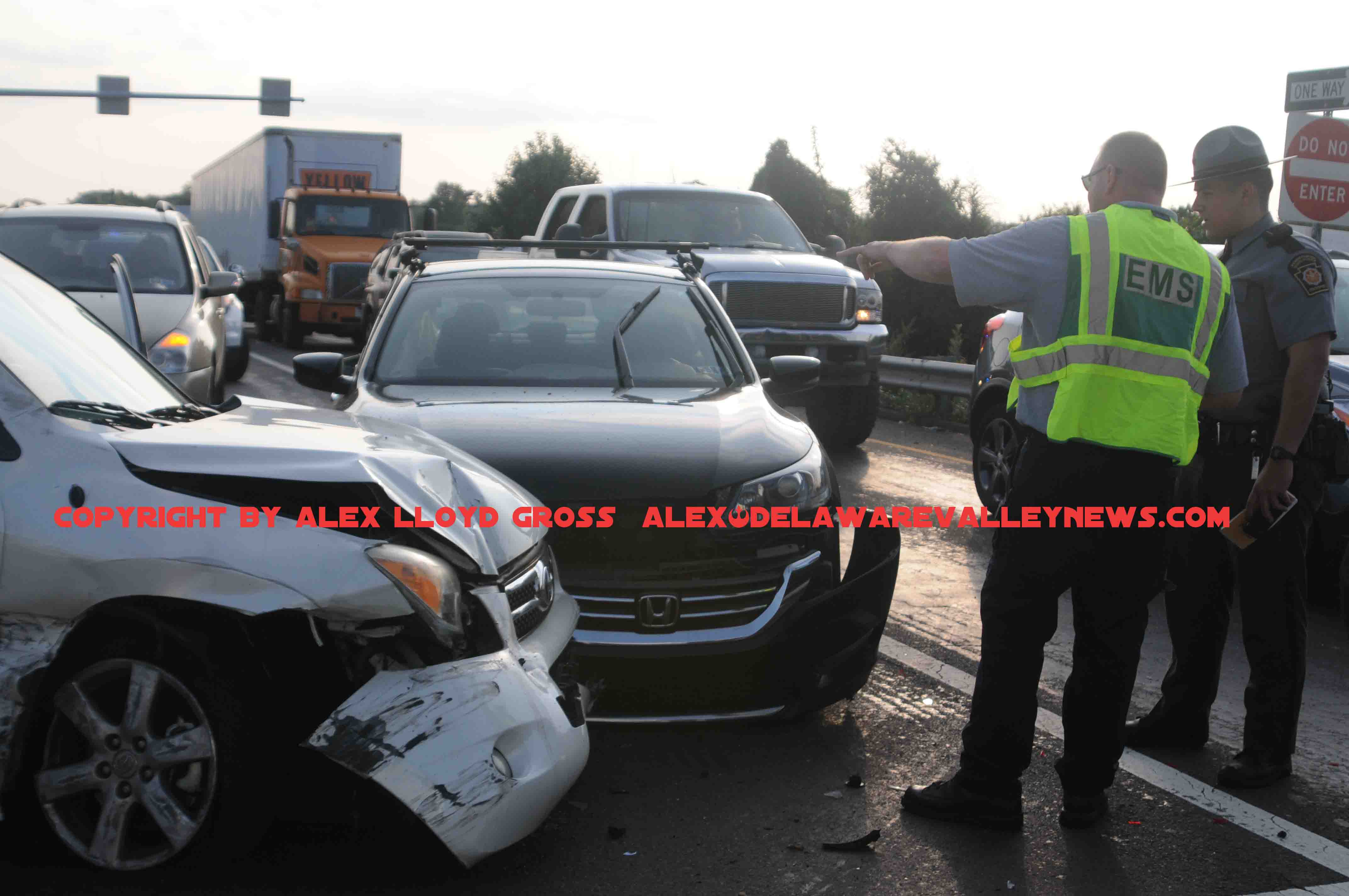 Was a drug overdose the cause of serious crash on I-95?
---
By Alex Lloyd Gross
Pennsylvania State Police are trying to determine if the driver of a SUV was intoxicated after he slammed into the median and hit three other vehicles that were trying to exit from Northbound I-95 at Street Road.  The crash happened just after 5:00 PM September 19, 2018. Two vehicles sustained minor damage and the drivers exhibited no signs of being hurt. In fact they drove their vehicles from the scene. One of the vehicles did sustain disabling damage and is going to be a total loss.
A total of two medic units were called to the scene. The exit ramp to Street Road was closed for about one hour until the wreckage could be cleared. On the floor of the minivan, police found syringes. They are looking to see if the driver suffered a drug overdose or had a medical condition., such as diabetes.