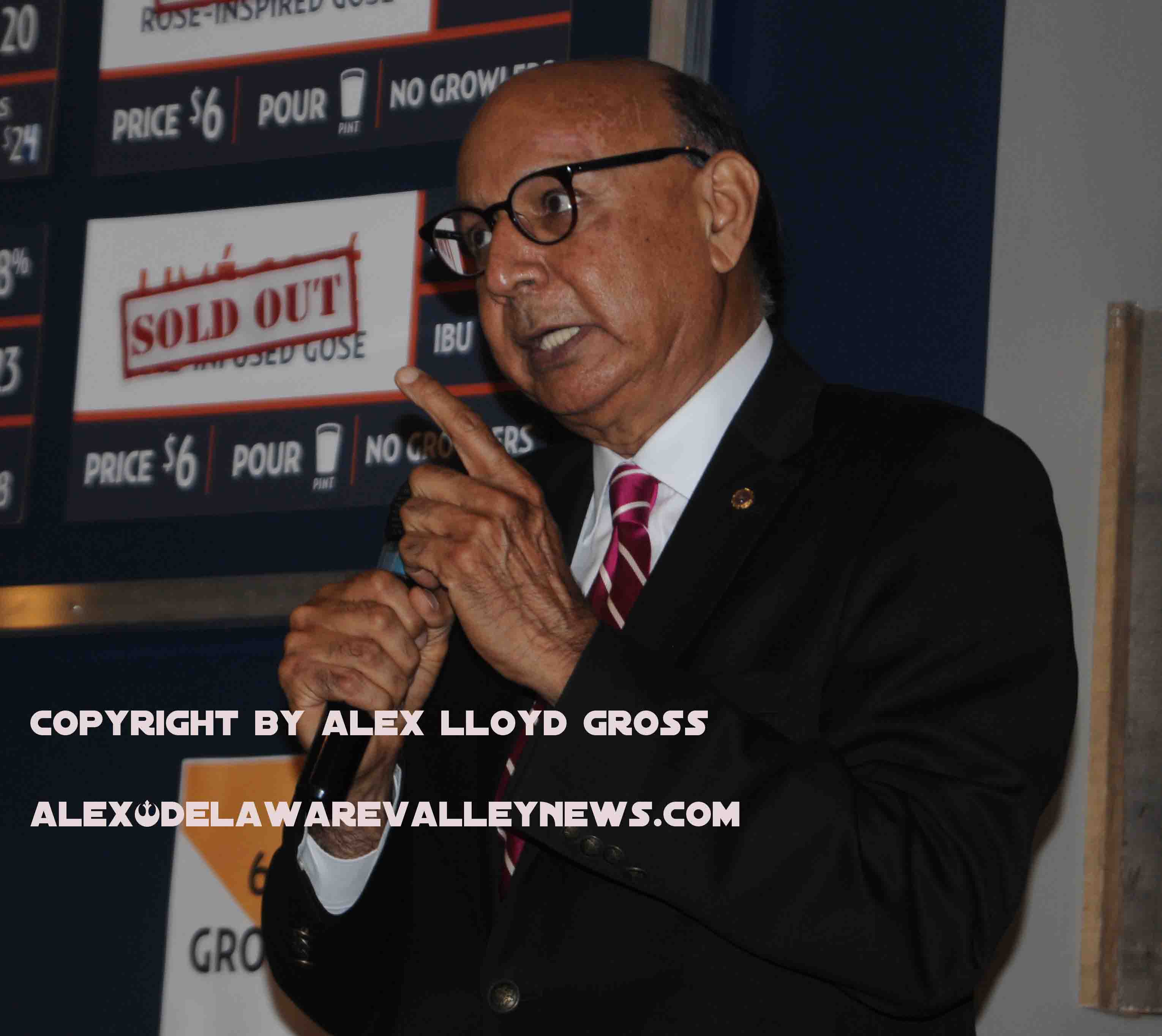 Khizr Khan stumps for congressional candidate in New Jersey
---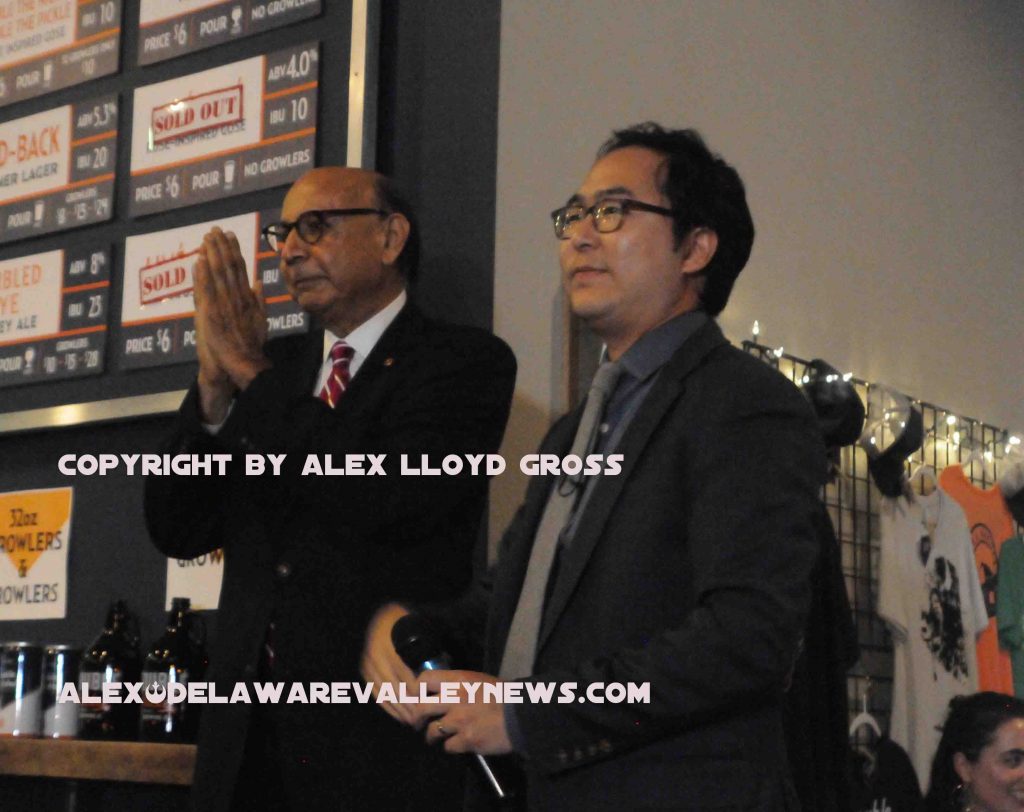 By Alex Lloyd Gross
Andy Kim is a candidate for congress in New Jersey. Tonight, October  8. 2018, he brought in Khizr Khan to speak on his behalf at the Double Nickel Brewery in Pennsauken.  Khan, spoke at the Democratic Convention in Philadelphia in 2016.  Then Republican challenger Donald Trump made statements about Khan and his appearance that angered and upset Khan, inferring that his wife was not allowed to speak.
During the remarks in Pennsauken, Khan drew on his experience and told the assembled crowd that based on his experience, Kim was the best candidate for Congress.  About 350peiople showed up to hear him speak. Kim spoke right after and riled the crowd up. There were chants of "Andy" that would breakout throughout the brewery.  The event was held at the brewery, which is set back off our the Rt 130 exit from Route 73.  Khan spoke for a brief 15 minutes.
Both Khzir khan and Andy Kim were not happy that Brett Kavanaugh got confirmed to the Supreme Court.  Of course,they were preaching to the choir. This crowd was there to hear Kim speak. The test will come in November when Tom MacArthur and his team see if they can hold onto the one point lead in the polls.  With a democratic governor who just put forth an initiative to raise the state minimum wage to $15.00,  and Amazon raising their wage to $15.00,  what ever candidate endorses this on the federal level is likely to win the election.