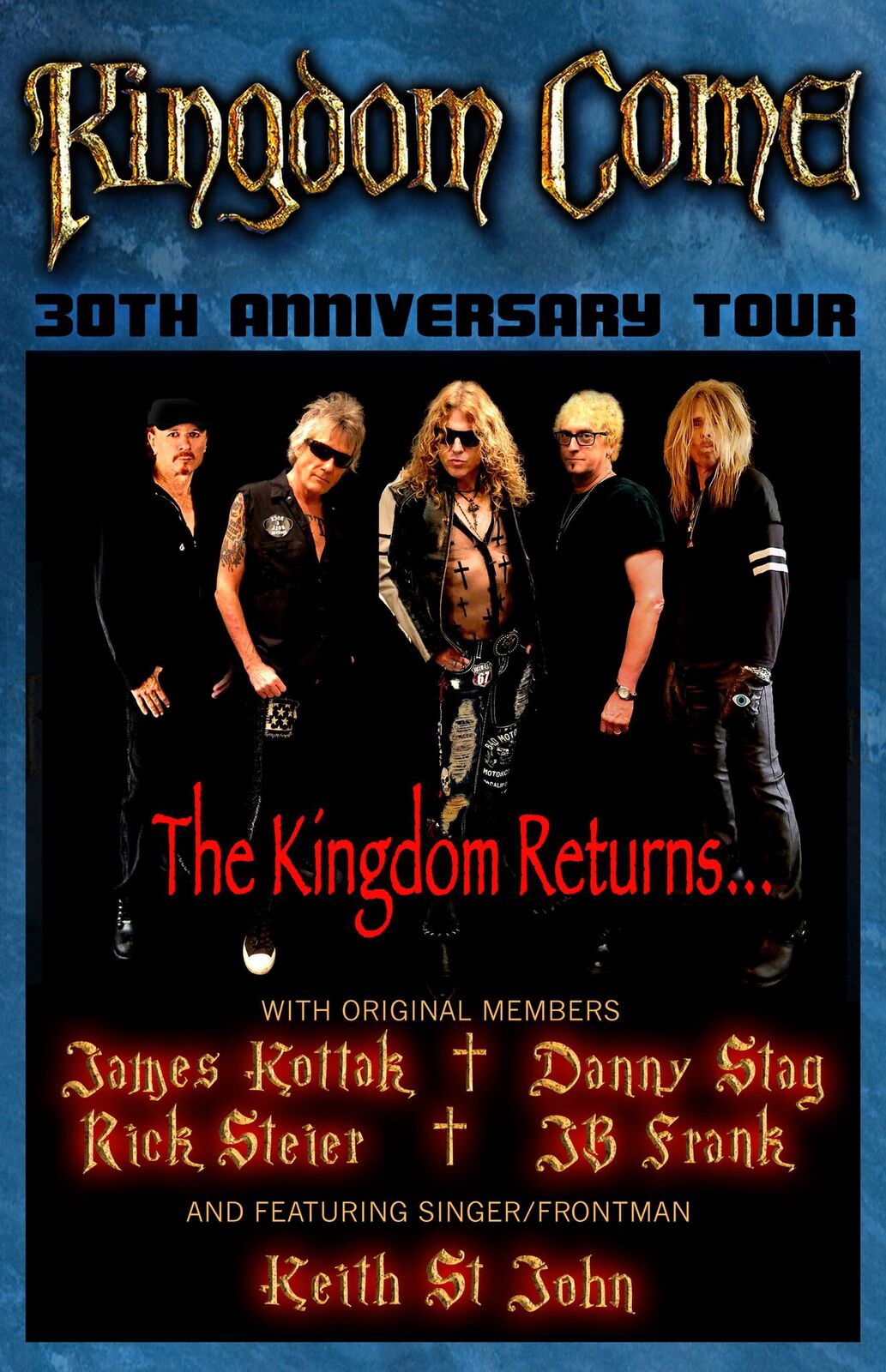 Kingdom Come reunite with most of original lineup for Sellersville Pa show
---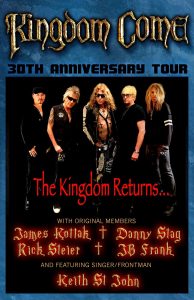 By Alex Lloyd Gross
Kingdom Come is a band from the 1980's that  was about to break wide open but somehow fell by the wayside, as time went on. Their first two albums went on to outsell  many headline acts. in fact ,those that attended the Monster Of Rock show at JFK Stadium in June 1988  may remember them as the opener. Then, a relatively unknown band, being put on  state  in front of fans screaming for the likes of Metallica and Van Halen,   they held their own. Now they are coming to back town, October18 to play the Sellersville Theater.
Drummer Danny Stag spoke with Delaware Valley News.com about the upcoming show. "We're coming to rock." When pressed for more info, Stag said "We're playing the entire first album and about five songs from the second record.". Yes, it the night IS going to rock.  Thinking back to the Monsters shows, "I don't really remember the JFK show but the one at Giants Stadium was insane. There were 90,000 people there It's weird, when people don't like you, they throw stuff at you. When they like you, they throw stuff at you too,  jokes Stag..
All four of the original members of Kingdom Come will be onstage, playing.except Lenny   Wolf who was the original singer. The rest of the band,  Drummer James Kottak        Bassist Johnny B. Frank     Guitarist Danny Stag  Guitarist Rick Steier    is there. Singer Keith St. John is fronting the band.  Rock fans may recognize Kottack from the Scorpions and Keith St. John served behind the mic for Lynch Mob. "In the beginning, a few people would say "No Lenny, no Kingdom Come". After hearing Keith, no one is saying that anymore," Stag said.

The show at the Sellersville Theater will last about 90 minutes.  It's not sold out yet but tickets are moving fast. One thing Danny wanted to clear up, was the fact that this band is not German. Wikipedia has tagged this band as a German band.    "Because I am in the band, i think I can go on there to edit our site, kind of clean things up. There are a few errors. The fact that the second album did not sell caused the band to break up is not true,  It was only 14,000 copies away from being gold," said Stag.