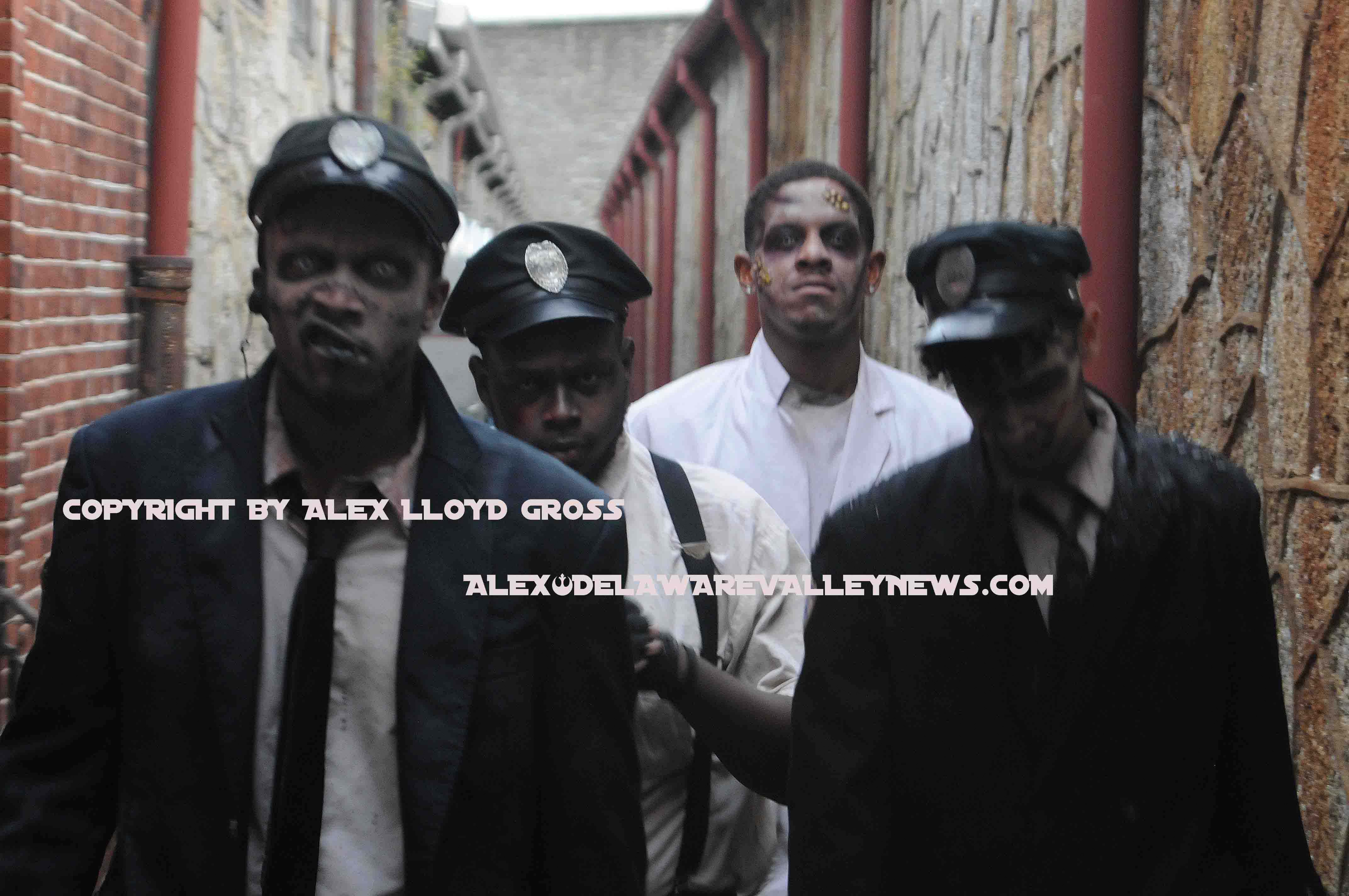 This season visit a prison that is also a haunted house
---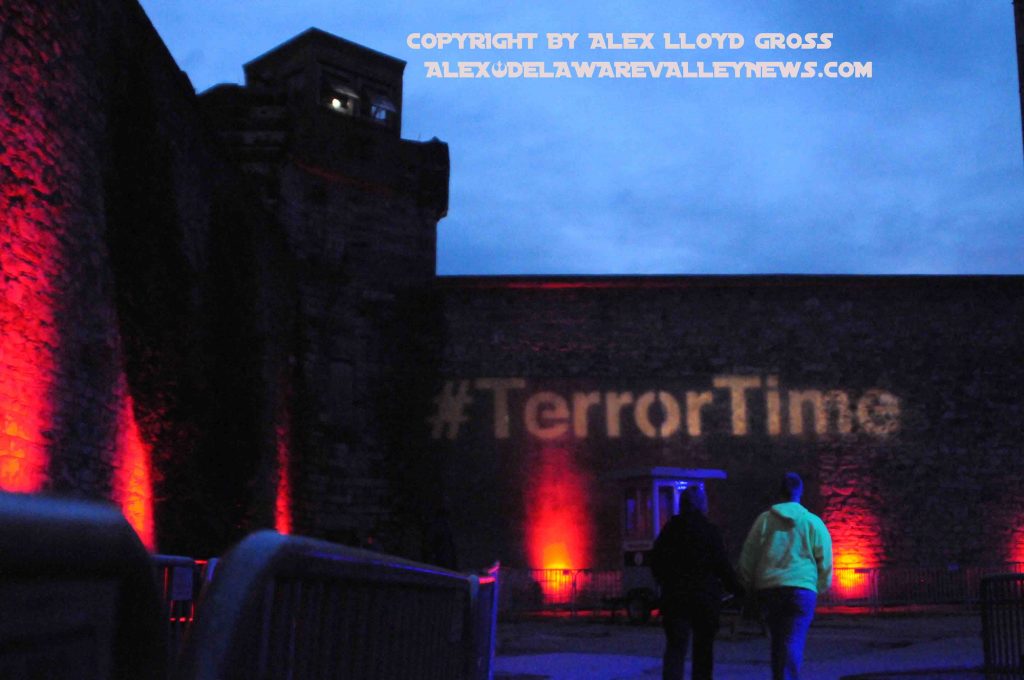 By Alex Lloyd Gross
Halloween always ranks as a very popular holiday for a lot of folks. Some decorate their homes while others venture to haunted attractions. As the leaves turn colors, there is a large number of attractions to choose from around the city. If you want to stay in Philadelphia, they you must go see Terror Behind the Walls. It's at the Eastern State Penitentiary. A real prison that was only closed less than 50 years ago.  It's located at 20th and Fairmount.in the Brewery Town section of the city. You have to see this place even if you don't want to come to the city.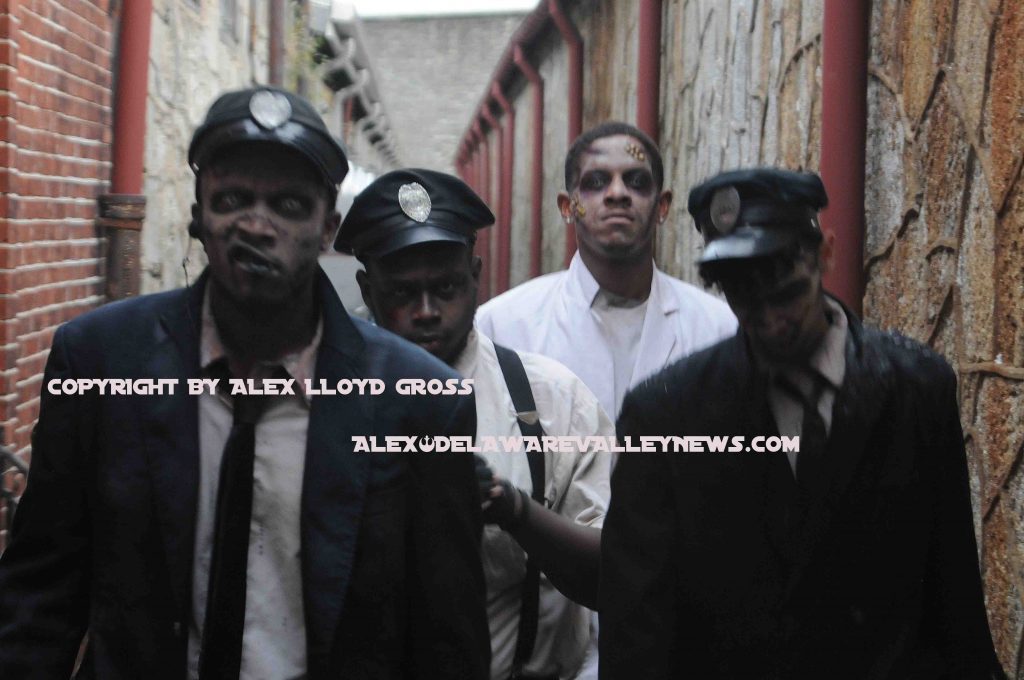 In the daytime, tours are given, where people can walk through  different cell blocks, and learn about the prison. When it opened, prisoners were kept in isolation. That is enough to drive people mad and would not be tolerated by today's standards, unless the prisoner  was a discipline case.  As the tours for the prison wind down,  things start to get set up to transform the building into one of the leading haunted attractions in the country. Not in the region, but in the United States.  According to Brett Bertolino, the man that runs the place, "Each guest could have a different experience".
It's not enough to simply see monsters. "That gets old quickly," Bertolino said. Here, you can "opt in." The monsters will touch you. They may put you on an operating table to do a surgery on you, or take you to down a secret passage. "People that are with a group, we keep them with the group but separations are as short as possible. After all, you want to stay with your friends and family ," Bertolino said.   If it gets to intense, you can simply take off a red glow necklace and you will no longer be touched. Monsters are told how and where to touch. "Above the shoulders or below the knees," Bertolino said.
There are six different attractions and the price gets you into all of them.  Prices are cheaper during the week and more expensive during the weekend. To avoid overcrowding, they are sold in half  hour time blocks. It's best to buy tickets online. You can go here to do that. Couples on a date can go to a nearby food establishment to eat and buy the "Fright and Bite package" which includes admission to the haunted house.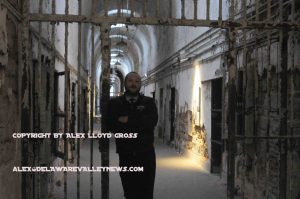 One inside, there are a lot of nurses walking around, and prisoners who would love to get you alone. It's best to keep moving.  Prisoners have taken over the hospital and the machine shop. They will take guests who have elected the interactive tour and make them guinea pigs on how they  are learning to use the tools.  As you wander through, compressed air hoses shoot out and make noises which will startle some people. Doors and windows open and slam shut.
The actors are all trained and professionally made up. About 200 to 300 actors are used. People wishing to do this should inquire in July or August. "Help is needed in ticketing,  make up and behind the scenes," said Kenny Witwer, one of the directors of the entire haunted house.  According to Witwer, they are flexible with scheduling.  As soon as people arrive, they are greeted by prison guards who have half their faces eaten off. Before the haunted house opens, people walk their dogs in front of the place. They dogs know the employees because, they have become friendly with them and they get treats. all humans get  are tricks.
Parking is free if you can find it. If not,  the Zoo has partnered with the prison and people can get a free shuttle. Parking at the Zoo costs $13.00 per vehicle.  There are souvenir stands as you enter and as you leave.  Prices range form a dollar or two to the more extreme end, for sweatshirts.  As the fall weather gets colder, Bertolino would be smart to sell sweat shirts outside, before the people go in. It would keep them warm and  get them excited as at the same time.  "This is a fundraiser," said Bertolino, the money raised helps fund the prison for the entire year..