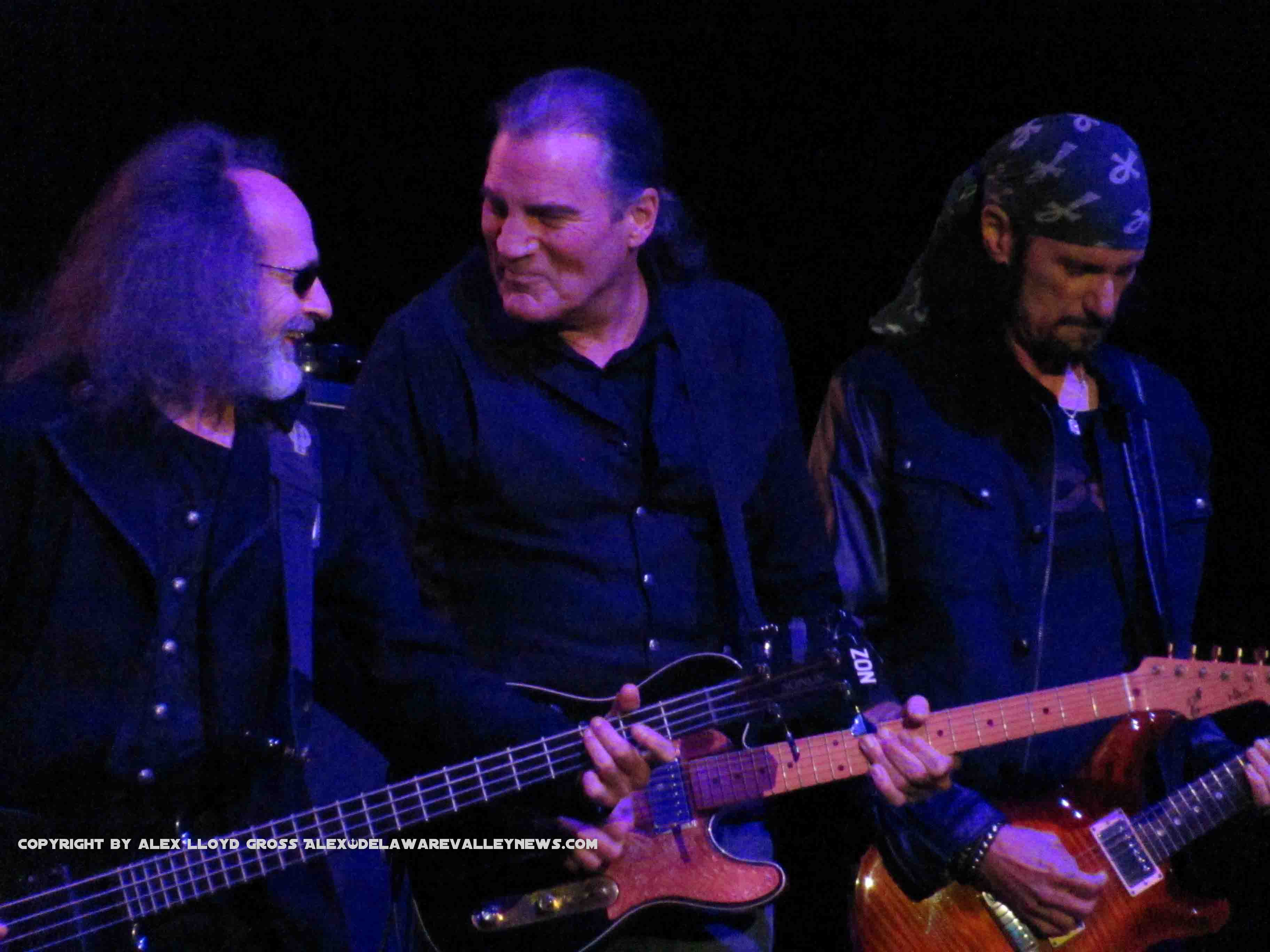 Grand Funk plays show in Bensalem
---
By Alex Lloyd Gross
For about 70 minutes last night,  October 27, 2018 an almost sold out Xcite Center in Bensalem was transported back to the 1970,s as Grand Funk Railroad played a show.  This is the band that sold out Shea Stadium faster than the Beatles.  They played some of the same songs and more. Back  in the mid 1970,s, they had a few records out and their set list was limited. In 2018,  they have much more material to chose from and they sound even tighter than they did back in the day.
Mark Farner is not with the band anymore. Let's get that out of the way and put it front and center.  "Some guy named Max Carl is taking over".  That sentiment is in the minds of some people that are there, if they even know his name. That "guy" is an accomplished musician,  He has played with Elton John, as well as members of The Eagles. His songs have appeared in multiple movie soundtracks.  Live, he is a good front man and can sing Grand Funk songs very well. The holdouts who think that if Farner is no longer with the band, it's not worth it to come out. Those people have done themselves a disservice and deprived themselves of a great night out and a very good rock show. The fact of the matter is that Farner is no longer with the band, Carl is and he is damn good. He's also there to stay.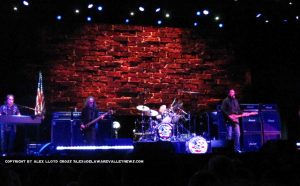 KISS fans would be happy to see Bruce Kulick on guitar. He was in KISS for quite a while in  the 1980's and the into's to early 1990's.  There were no KISS songs played, only Grand Funk songs, like "Walk Like a Man",  "Some Kinda Wonderful" and "Footstompin' Music".  Kulick did a blistering rendition of the Star Spangled Banner.   Everyone that was physically able to stand was on their feet. No one even though about taking a knee.  For the National Anthem , drummer Don Brewer brought an American Flag front and center. When they did "We're An American Band", Brewer put on a patriotic top hat.
It would have been great to see this band play songs like "Aimless Lady" and have a sax player with them. It would have been worth extra money to see them do that song, or even "Creepin'" which Brewer said "I don';t think we've ever done that live before".  They should learn it and put it into the set. They should also come back to Parx and when they do, you should be there to witness it.