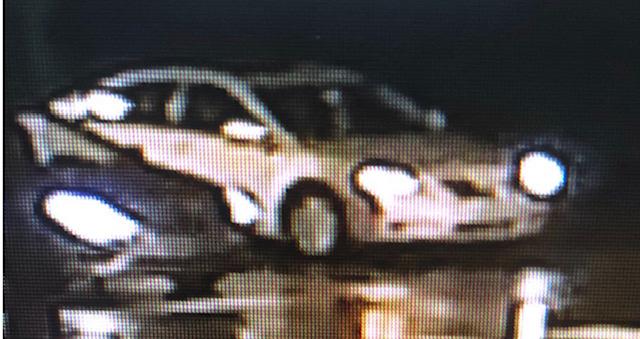 Cops look for two cars in pedestrian death in Mayfair
---
By Alex Lloyd Gross
Philadelphia Police are looking for two vehicles that hit and ran over a pedestrian, who was trying to cross the street. The accident happened last night, November 9, 2018.  The location was the intersection of Cottman and Torresdale Avenues.  Police said it happened about 8:25 PM. A medic unit was close by and responded. The male was pronounced by the medic unit at 8:30 PM.
Both of the vehicles drove away and now cops are looking for your help, to try to find who was driving them.  Look at the photos. You may be able to help. What follows is the press release.  Security cameras nearby  captured the crash and those images are released to the public:
The Philadelphia Police Department needs the public's assistance in locating the vehicles and operators depicted in the attached photos.
On Friday, November 9, 2018, at approximately 8:25PM, a 50-year-old male pedestrian was crossing Torresdale Avenue eastbound in the North crosswalk when Unit#1, a Grey Toyota Camry operated by a white female traveling eastbound on Cottman  Avenue made a left turn onto Torresdale Avenue striking the pedestrian and continued northbound on Torresdale Avenue.
Approximately 15 seconds later, Unit#1A, a dark colored Mitsubishi Gallant with tinted windows operated by a Hispanic male was traveling westbound on Cottman Avenue, made a right turn onto northbound Torresdale Avenue striking the same Pedestrian and continued northbound on Torresdale Avenue; Medic #32 pronounced the vicim at 8:30pm.
Anyone with information on the vehicles and operators of these vehicles is asked to contact AID at 215-685-3180 or call 911