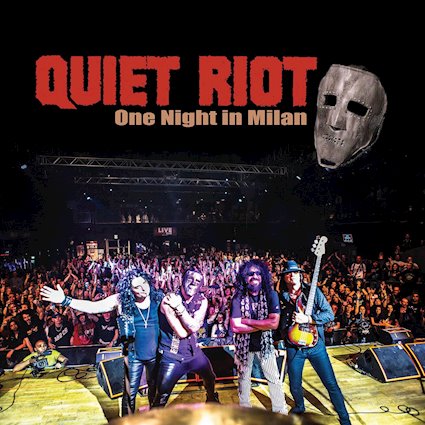 Quiet Riot Explodes On New Live Record
---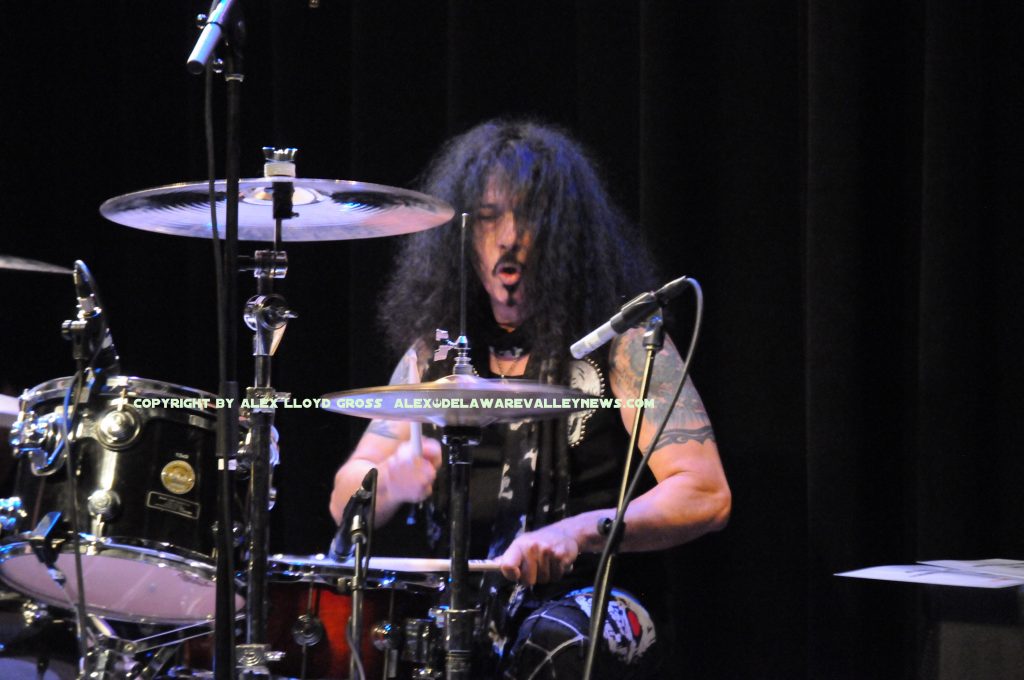 By Alex Lloyd Gross
There is so much more to Quiet Riot than "Cum On Feel the Noize".  That song brought them commercial airplay back in 1983 and it's still played on radio stations with a  classic hits  format.  This band had developed into so much more and this week,  ( January 25, 2019) they released a new live record  called One Night In Milan.  "We have never, in this bands history played in Italy," said drummer Frankie Banali.  "We signed a record deal with Frontier (Records) to put out the Road Rage record last August. This one was the first digital record we did with Kevin in 2006," he said.
The record was recorded at the Frontiers Rock festival, and prior to the show, Banali was approached by the record company and they recorded the show for a live album. "I wanted this to be a real live representation of Quiet Riot, with no fixing of anything later on. Not only is there no overdubbing of anything,  I elected not to produce  the record at all.,"  Banali said.

One Night In M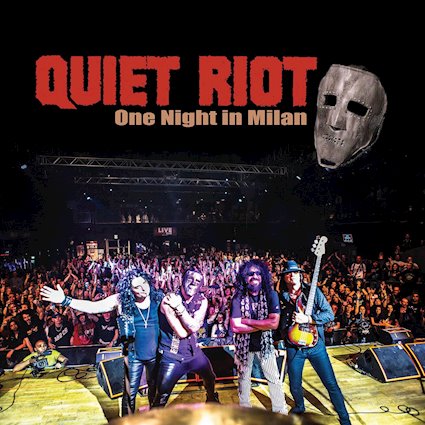 ilan  consists of most of the songs Quiet Riot does live. "I added "Whatever It Takes", which is a deep track from the Down To the Bone record and i also added "Terrified", which is from 1993. From Road Rage, i added "Freak Flag and "Can't Get Enough". i wanted everyone to get a cross section of the bands history on this live record," Banali said.
Quiet Riot will tour behind the record, but that means that the venue must get in contact with the band, not the other way around. The last local show was in May of 2015 at the  Sellersville Theater.  When they tour, Frankie Banali said that they will be not selling the CD's at the shows. "It's difficult to carry them around,  we fly in and do the show and fly back out again and we don't have the space to bring it on the plane. It's carry on and they could get lost," he said. It's best to get the CD online or if you live near a record shop that will carry it, go pick it up there.
Banali is very passionate about his music and also his love for animals. Frankie likes to rescue animals " I breaks my heart to see all these pets , and the clock is ticking on them. If they are not rescued, they are going to be put down.  For whatever reason, people will drop off an animal at a shelter when the dog is no longer a puppy, or when it's older and gets expensive. It's a difficult thing  for me to stomach, so I try to rescue and foster as many animals as we can.," Banali said.  He is looking forward to playing a show in Philly in the future.