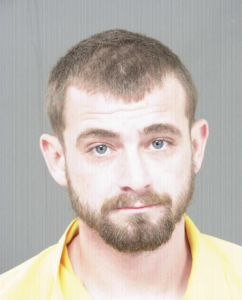 Male arrested for raping an 8 year old child in Levittown
---
By Alex Lloyd Gross
A homeless male with no fixed address was arrested by Falls Township Police , it was announced today, January 30, 2019. He was arrested  for allegedly raping an 8-year old girl in August of 2018.  Scott Melvin Galant claimed that drugs made him do it.   He was speaking to the girls mother and admitted during the conversation that he had two inappropriate encounters with the girl several months ago.  When the girls mother asked her daughter, she admitted to what happened.
Bristol Twp. Police investigated when the woman immediately took her daughter to Lower Bucks Hospital,. During the interview, it was determined that this assault took place on Beatty Drive, in Falls. That is when the Falls Twp. Police began an investigation. Gallant sent a text message to the girls mother in which he admitted to what he did and apologized for it.  It read, it part "I know I can't fix this. Honestly, I don't know what came over me. I messed with hallucinogens and f*ed up big time."  Gallant then said he tried to kill himself over the incident.
He was remanded to the Bucks County Prison under $1,000,000 bail. He is charged with rape of a child, unlawful contact with a minor, aggravated  indecent assault of a child and related counts.  It is not known how the male knew the family.