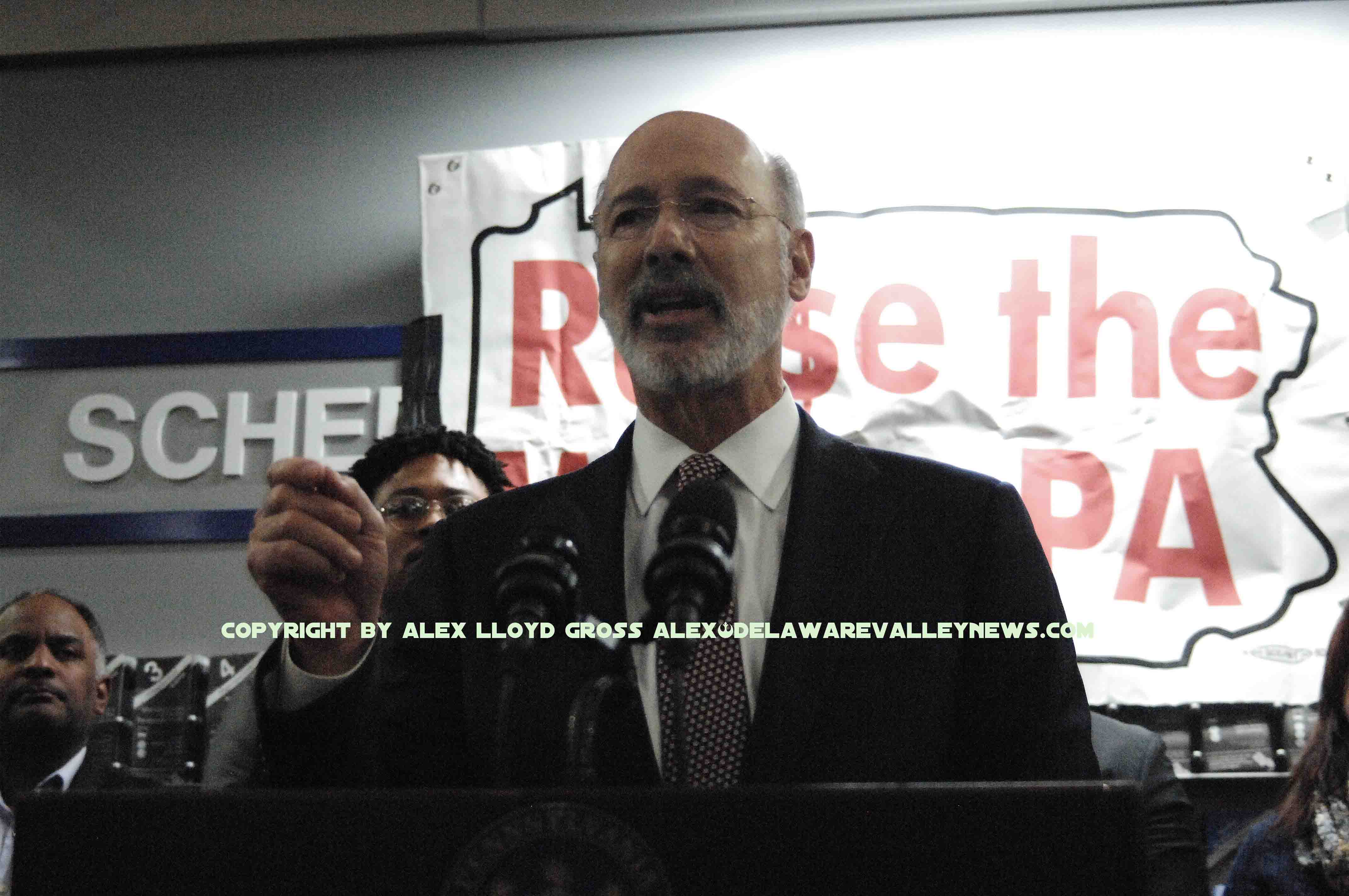 Governor Wolf visits Frankford to push wages up
---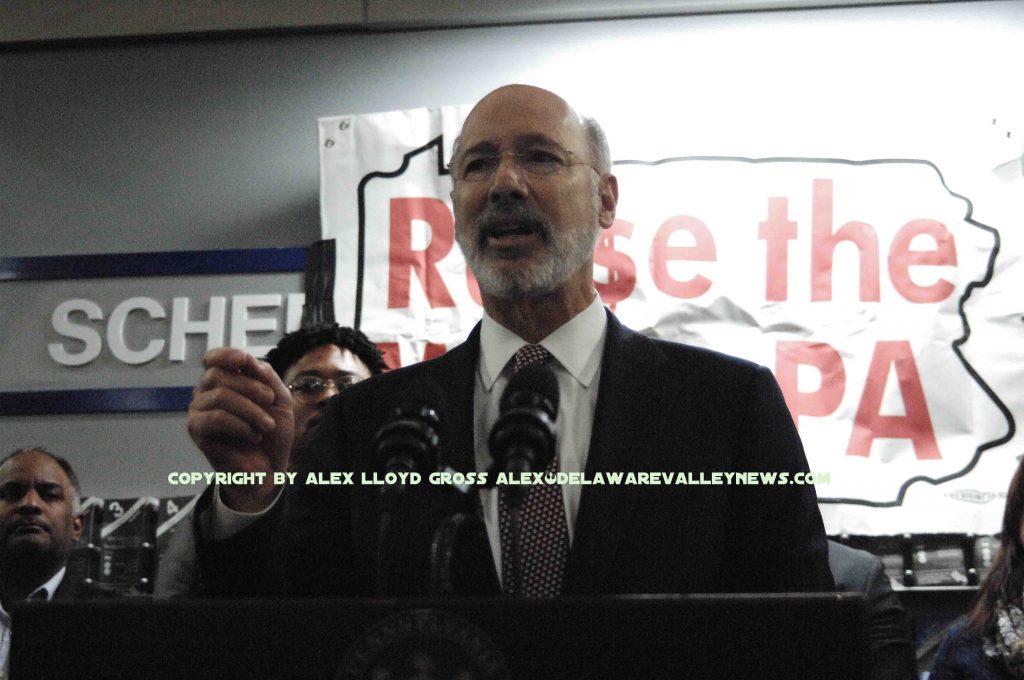 By Alex Lloyd Gross
Governor Tom Wolf paid a visit to the Frankford Transportation Center February 8, 2019 to speak on his proposal to raise the state minimum wage. This issue has become a political hot button this year as workers in Pennsylvania have watched their counterparts in New Jersey, West Virginia and Delaware get raises when the minimum wage in those states went up.  Pennsylvania remains at $7,25/hr. The idea of raising the federal minimum wage has been championed by just about every democratic candidate running for president.  Except the sitting president Donald J. Trump who said "Workers are paid too much". Trump would like to leave it to the states.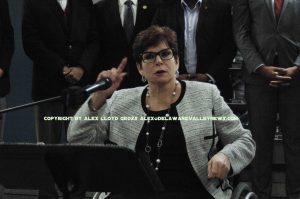 That is why Wolf and several state lawmakers held a rally. "This is a chance for $119 million dollars to be given back to the state when people don't have to depend on public assistance", Wolf said.   The sticking point  are the Senate Republicans. Led by Joseph Scarnatti   and Jake Corman
"The Senate Republicans have done nothing to advance this issue. In fact, when Senator Tina Tartaglione tried to put her bill on the floor, it got bottled up in committee. This is wrong and reprehensible. It's wrong that state lawmakers would allow people to work for $7.25 when that is poverty.  They are legislating people into poverty," said  Senator Vincent Hughes.
People like Lorna English who works at a pretzel shop in the terminal for $8.00 per hour. She was a skilled forklift driver who used to make $17.00 per hour. The warehouse jobs in Philly she interviewed for were offering $10.00 per hour. The reason they were doing that was because they can. "This hurts so bad, it's horrible. If it was not for my husband, I would be homeless," she said.
It is thousands of people like English who are fed up with the in-actions of lawmakers.  Jenn Cocher, spokes person for Senator Jake Corman said "The senate is more than willing to discuss this issue and vote on an appropriate raise". When asked about the recent proposal, "We don't think it's fair or appropriate,  when someone comes to use with something, we will take a look at it. You cannot address this issue in a vacuum", she said. In 10 years, no Republican Senator has put anything on the table.  "These people, who are working for $7.25 an hour are not their base and did not contribute money to their campaign,  they are not listening to these people",  Senator Hughes said.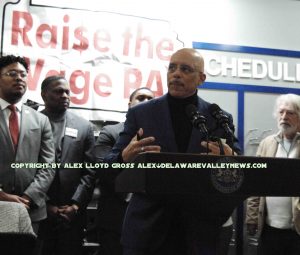 In the meantime, people like English are struggling and more and more studies are being completed that show an overall positive effect and more states are going this route. In the 2020 Presidential Election this issue will make or break a candidate. People like English do not care at all for economists like Larry Kudlow who are advising the President not to raise the wage, even though he at one point said "I think it should go up".  Trump's Labor Secretary Alex Acosta, who is against raising the Federal Minimum Wage is now being investigated for helping billionaire Jeffrey Epstein avoid a long prison sentence for raping children when Acosta was Attorney General of Florida.
That is why , according to Wolf, it's time for the state to do what the federal government will not.  "I am tired of the excuses put forth by Republicans, they will even say raising the minimum wage hurts black people,  well I am black, been black all my life and I can promise you that when someone puts $5.00 in my pocket, they are not hurting me," Senator Art Haywood said during the rally.
In spite of repeated telephone calls, Delaware Valley News.com was not successful in speaking with any Republican Senator  about this issue. During the rally, home health care workers spoke about their low wages of between $8.00 to $11.00/hr.  In 40 years the minimum wage has risen only $4.90. In 40 years, the lawmakers that vote against this bill will be old and could very well  be dependent on a home healthcare worker who is making close to minimum wage.