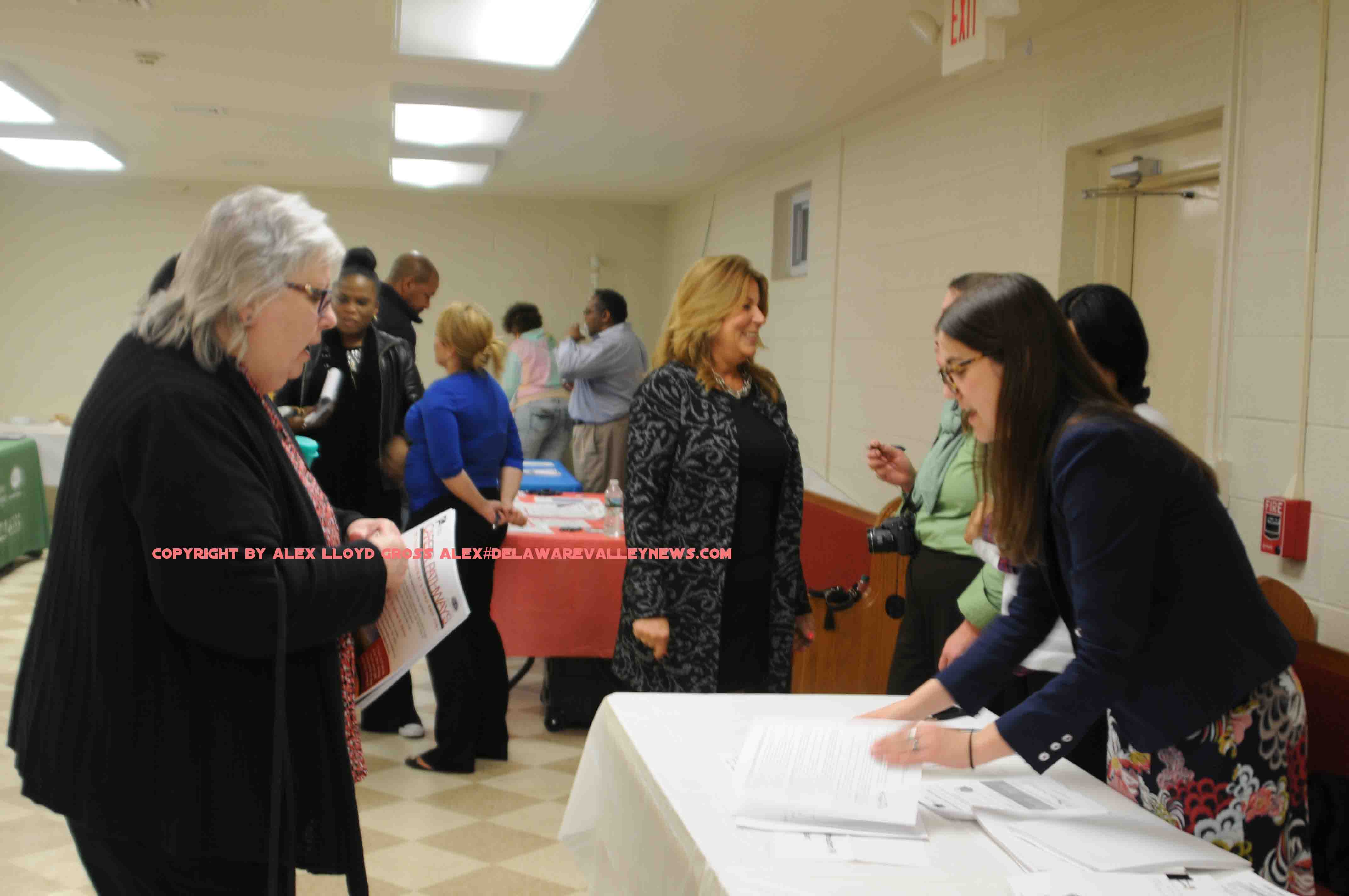 State Representative Tina Davis hosts Second Chance Expo
---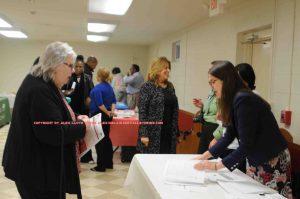 By Alex Lloyd Gross
People will make a mistake and that is the nature of the beast. Just how much they should pay for their error is a matter of debate. The passage of the Clean Slate Bill allows for expungement and the sealing of criminal records for people convicted of certain crimes. in Pennsylvania. "It can hurt people's chances of getting a job, something they did 20 years or so ago, said Bryan Allen,  Chief of Staff for Representative Davis.  A three hour seminar was held at the Norwood Church, which allowed people the opportunity to find out information on a variety of topics to get them back on track.
Susan has a shoplifting conviction for stealing  records and tapes from Wall To Wall sound in 1988. It is preventing her from getting a job in the finance industry.  10 years ago, Tom got into a fight, on the street. He lost the fight and gained a criminal conviction. Those two people could be prime candidates for the help given by Legal Aid.  of South Eastern Pennsylvania. Providing they were arrested in Bucks, Chester, Delaware of Montgomery Counties.  Jason, who was arrested for child porn is out of luck. Philadelphia offenders have a similar program.
All of those people will call their state rep and ask questions on getting a drivers license restored, or conviction expunged. "Every case is different, I wanted to have a place where people could come to get the info they need, so we held this expo", Davis said. This well attended event was held March 14, 2019 and was warmly received.  Some people have extensive credit debt.  Clafifi , an organization dedicated to helping people repair credit issues was there.  "Do it yourself,  a third party is going to charge you to negotiate with your creditors, so you are paying more money out of your pocket," Austin Hall said.  Most creditors will allow you to negotiate terms acceptable to both of you. Others, like Chase Bank have a take it or leave it policy. They would demand money on their terms.  Lots of people in attendance said they defaulted on them, for that reason.
At this Expo, people could learn how to get better  jobs, or to get help with substance abuse.  There was time for one on one sessions. It must be noted, that to get a drivers license restored or an occupational license, there are large hurdles that have to be jumped. Some driving offenses make people not eligible. For criminal expungements, it is best to have a copy of a background check.. Some convictions for violent assaults or homicide are not eligible. You should wait until serving your complete probation or parole and pay off all fines or costs before you apply to get that done.
An expungement means that it might not be part of the public record, law enforcement can still see it.  If your felony is expunged, check with an attorney before you   attempt to purchase or apply for a firearms license. With an expungement, you still might not qualify for jobs with a security clearance.  Call Legal Aid at (877) 429-5994 if you need their help through this process..